American-born singer, dancer and songwriter C'Marie is rising through the ranks of popularity with her new single "Enough About Me." Released just in time for Valentine's Day, the song breaks from the ranks of idyllic love songs and speaks about identifying unhealthy, one-sided relationships and recognizing your own worth. In the past C'Marie has appeared on Nickelodeon, Ellen, and The X Factor, as well as several of the Just Dance videos. On Spotify, C'Marie's singles "Spare Time" and "Poozies" both average over 500k streams with her music video "Be Nice" earning over 217k views on YouTube.
Check out our interview with C'Marie where she speaks about her inspiration, goals, and sources of motivation. 
WHAT WAS THE MOMENT WHEN YOU KNEW THAT MUSIC AND DANCING WAS WHAT YOU WANTED TO DO?
I never really had the realization of knowing that music and dancing was what I wanted to do because it is all I've known since I can remember.
WHAT INSPIRED YOU?
The feeling that dance and music gives me is my inspiration.
WHAT HAS KEPT YOU MOTIVATED ALL THESE YEARS?
Over the years my motivation has come from the support of my family and their confidence in knowing that I can do this. What also has kept me motivated is my passion and love to create new music.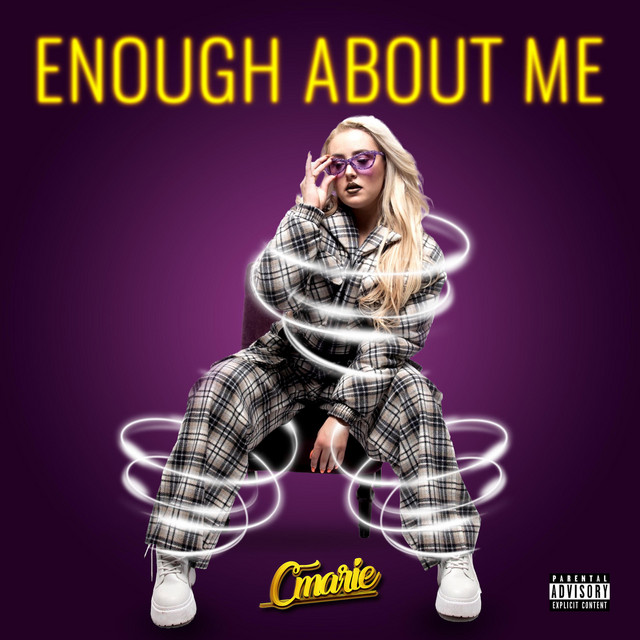 WHO IS THAT ONE ARTIST THAT CAN DO NO WRONG MUSICALLY AND CONTINUOUSLY INSPIRES YOU?
I think Rihanna is the one artist that can never do wrong. She continuously inspires me because she has not only succeeded with her music, but she is an entrepreneur.  I strive to one day be a successful entrepreneur as well.
MUSIC TODAY ISN'T CONTAINED TO ONE SPECIFIC GENRE, HOW WOULD YOU DESCRIBE YOUR MUSIC?
I think the best way to describe my genre is Pop/R&B.  I think my music is catchy, yet at the same time has a great feel that you can dance to.
'ENOUGH ABOUT ME' IS THE ULTIMATE LOVE SONG, ABOUT LOVING YOURSELF.  CAN YOU DESCRIBE THE INSPIRATION FOR THE LYRICAL CONTENT AND THE SOUND PRODUCTION?
The inspiration for the lyrics of 'Enough About Me' came from knowing what it's like being in a one-sided relationship and knowing that I was not the only one to experience it.  The sound was created to be an in-your-face vibe projecting confidence and independence.
WHAT DO YOU CONSIDER TO BE YOUR BIGGEST ACHIEVEMENT?
My biggest achievement was opening up for the Millennium Tour.  I was given the opportunity to perform at large venues with big stages and share that stage with other successful and talented artists.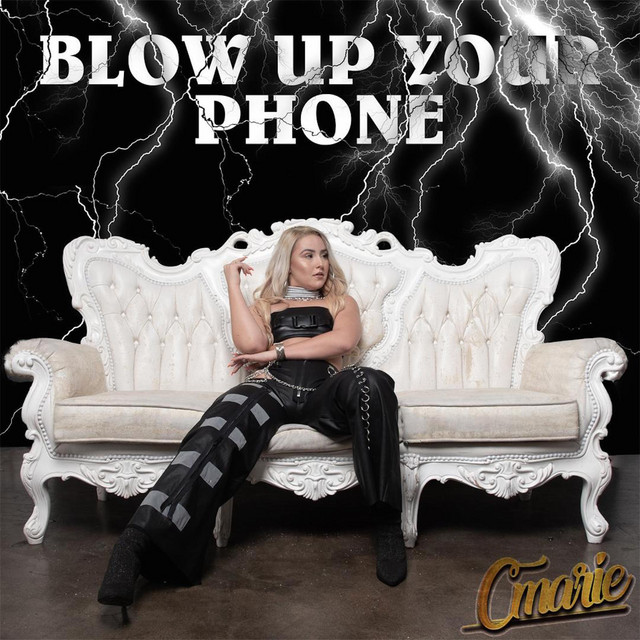 WHAT DO YOU LIKE TO DO IN YOUR SPARE TIME?
In my spare time I like to work out and spend time with my family and my three French Bulldogs.
WHAT/ WHO DO YOU TURN TO FOR INSPIRATION?
For inspiration, I turn to documentaries of other successful artists, knowing that everybody has their own story and struggles. It confirms that I am capable of being successful.
WHAT CAN FANS EXPECT FROM YOU NEXT?
Fans can expect so much more music, more performances and potentially some movies.
WHAT ADVICE DO YOU HAVE FOR AN ASPIRING ARTIST LIKE YOURSELF?
For aspiring artist like myself, I would say don't give up on yourself and find a good team that believes in you as much as you believe in yourself.
By Andrea Carvajal
Video of "Poozies"