The young and talented singer Isaac Dunbar is originally from Cape Cod and is widely recognized in the music world. His new EP "Isaac's Insects" is a reflection of his growth and how far he has come at such a young age.  Having gone through different hardships, he finds himself on a path of light leading him to a happier and brighter time. April marks the debut of his US Tour of which some dates are already sold out. The creative and courageous 16-year-old singer has created his own production, melody, lyrics and chord choices for his tour. Get your tickets now before they are all sold out!
Starting your career at such a young age, what has it been like so far? / What are some obstacles you have faced and how did you overcome them?
I feel so excited for the future and I'm just so eager to release my new music. I've overcome some obstacles, making an ep while being in school, and going thru family stuff and being away from home and in airbnbs was hard at first. I then found balance, got my brain squared away, and encouraging energy from the people around me!
Please share with us one of your favorite memories from living in Cape Cod.

Going for walks with my friends. Growing up when I was younger I never appreciated nature as much as I do now. There are a lot of things to do outside back on Cape which I used to completely disregard when I was a little snot child!
What can your fans expect to feel when listening to your upcoming EP, "Isaac's Insects"? / What are you most looking forward to with this release?
Expect to hear a more mature and polished sound. Fresh and unique sonic choices, yet also referencing some of my favorite artists growing up. Inspired a lot by PC Music and the classic pop girlies and Arca and the Skyrim soundtrack. I'm looking forward to playing the songs live on my tour in april. buy tix at isaacdunbar.com there are like, not a lot of tickets left ❤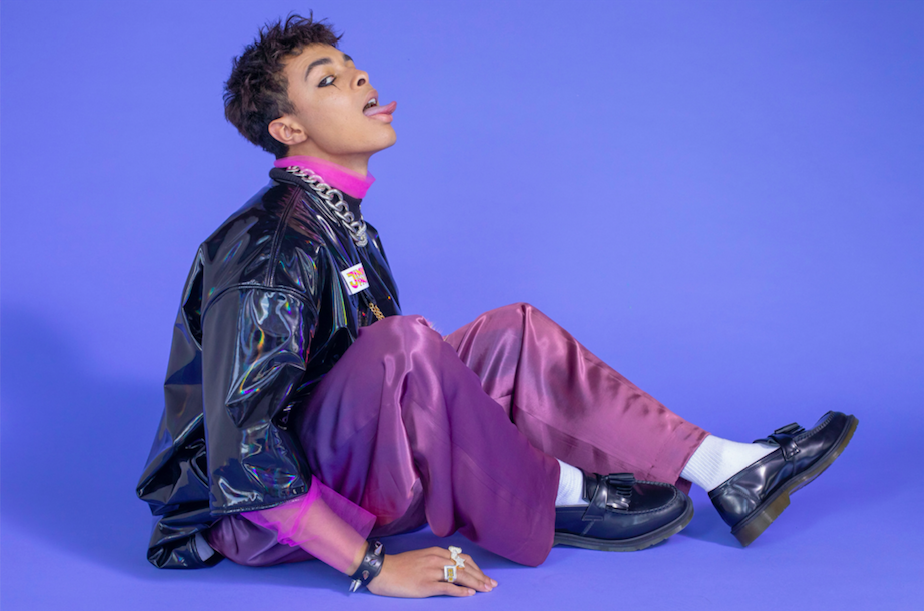 April is going to be a busy month for you. Tell us more about your headline tour./ How does it feel having different dates already sold out? 
It is going to be so fun. So much positive and powerful energy bouncing from the crowd off of me and back to the crowd. I bounce around like a bunny on stage. I was on tour with girl in red in fall 2019 and she stage dived a ton and I wanna try it but I don't wanna injure anyone. As for the sold out dates, I don't even know how I feel. I'm just really grateful and trying to always keep my thoughts positive and pure and for people to be affected by my work! For real!
Who/ What were some of your biggest influences for your music? 
Lady Gaga, AURORA, Madeon, Porter Robinson were the reasons why I started making music. At the moment it would be Grimes, Twin Peaks, King Princess, FKA, and Mr. harry styles.
How do you plan on executing your shows? / What do you believe makes your music stand out?
I'm not sure, it'll probably just be whatever comes naturally. Also, I don't wanna spoil it! It's gonna be mad cute though. I want everyone to transcend at the show. I think just my music sonically makes me stand out! Like production choices and chord choices, melodies, lyrics… I've developed my own sound. I think it shows in this EP, I'm so much more authentic with the EP – it feels more honest and true to who I am.
What is your favorite part of doing covers? Do you plan on continuing to do so after your tour?
To be honest, I don't really like doing covers of songs which are released by artists. I like their version of the song they have released and I feel like I'll ruin the song. That's why I did the unreleased Gaga song because I loved the mystery of the official audio being released. It makes it so much cooler to hear someone else's interpretation of what they think the studio version of their idol's song sounds like.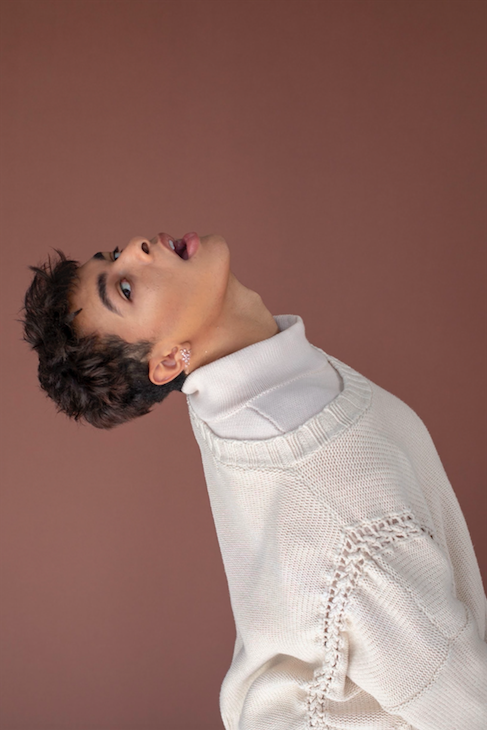 Who would you like to sing with one day?
Bjork.
Fashion definitely seems like another passion of yours. How would you describe your fashion style? What are some of your 'must-have' pieces? 
Oversized and careless but with a little bit of care but not too much to the point where it's like "Isaac, chill". I MUST have baggy jeans and a chunky shoe and an earring in one ear and a cool top.
Describe yourself in 3 words.
Enlightened, weird, neptunian.
What is your dream in life?
To create a huge community where we can just be a huge blob of positivity and have a deeper understanding of who we are in a world that sucks and wants to constrain you to its constructs made by men who lived like thousands of years ago! I want to do that thru my music.
New Music Video "makeup drawer"
By Justine Duclaux
Photo Credit: Jasper Soloff