RUDI was seen on ABC's "The Bachelor Presents: Listen To Your Heart," where she was able to show off her vocal talent. When it comes to pop and R&B music, Rudi is the one you want to keep an eye out for. Having just released her latest single "Stupid Boy," she is eager to continue producing new songs. Here at VULKAN, we had the chance to get to know the beautiful and talented artist where she opened up about her time on the show, her love for music and more!
Share with us a moment during your time on "ABC's The Bachelor Presents: Listen to your heart," that was most memorable. 
Definitely the "Tennessee Whiskey" performance! We both knew the song pretty well, so we didn't have to worry about messing it up. We just went up there and had the best time!
What pushed you to join the show?
I'm a sucker for a good love story! So that chance plus adding music on top of that …what more could I ask for!?
So close to the finale, you decided to leave. Can you share with us what pushed you to make this decision?
It was really on Matt. I knew we weren't as far along as some of the other couples, but I didn't think Matt would just up and leave haha. That's what happened though, and I couldn't just make him stay.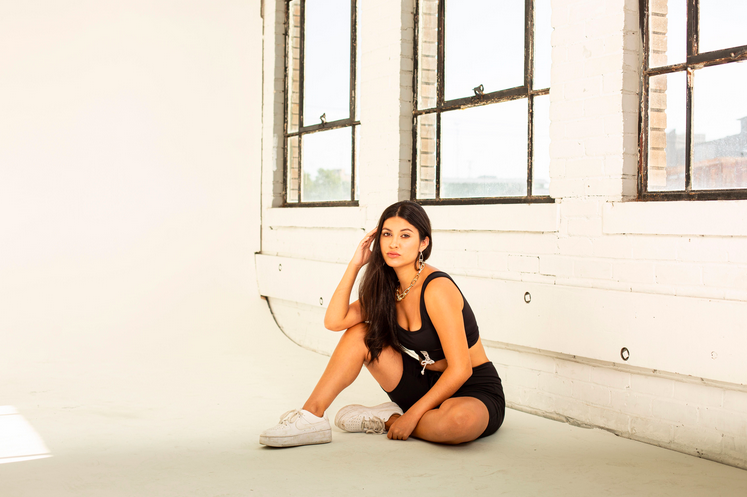 At what age did you discover your love for music?
I've been doing music my whole life. I don't remember there being a specific time, I have just always loved being on stage.
What does music mean to you? How do you think it has helped you overcome obstacles over the years. 
Music is everything to me. It's my way of expressing how I feel. It's gotten me through some of the hardest times in my life.
Can you tell us more about your new song coming out, "Stupid Boy." What is it about?  
Definitely a boy… Or a few for that matter. I've dealt with a lot of annoying men in my life and I finally wrote a song about it lol.
Who would you say is the most influential person in your life?
My parents. They are the most humble and hardest working people I know. I wouldn't be who I am today without them.
Tell us more about your fashion style! 
I always got my kicks on! You can put me in a dress but 99% of the time I will still be wearing my Air Force Ones with it. Street sexy I guess.
What is something you can't leave the house without?
Water!!!!
What comes next?
Just working on getting a bunch of new music out to everyone!! Maybe a music video in the near future!
By Alexandra Bonnet

Photo Credit: Miguel Flores
Stylist Credit: Haili Pue  
Makeup Credit: Cynthia Hernandez