LISTEN HERE – WATCH HERE 
DEBUT ALBUM BOY ALONE ARRIVES THIS SPRING "BOY ALONE" WORLD TOUR KICKS OFF MARCH 20 AT COCOFEST IN MANCHESTER, ENGLAND

Today, Afro-fusion star Omah Lay heats up the winter with his new global smash "Attention" featuring global superstar Justin Bieber. Sensual and vulnerable, the Grammy®-winning superstar effortlessly slips into Lay's vibrant world on this rhythmic banger. "Attention" cements the Nigerian newcomer as a rising sensation with an uncompromising musical vision. Listen to "Attention" on SIRE/Warner Records HERE and watch the scorching hot video HERE. The sexy and intimate tune captures the energy of a sweltering club night—bodies in motion, lust saturating the air. Omah and Justin barely rise above a whisper, but there's no mistaking the longing in their voices as they sing over purring synths, gentle drums, and moody chords. Directed by Colin Tilley (Kendrick Lamar, J. Balvin, Cardi B), the sensual video leans into that heady atmosphere as Lay and Bieber get into a carefree groove while they're being seduced by the glowing flames at a bonfire party.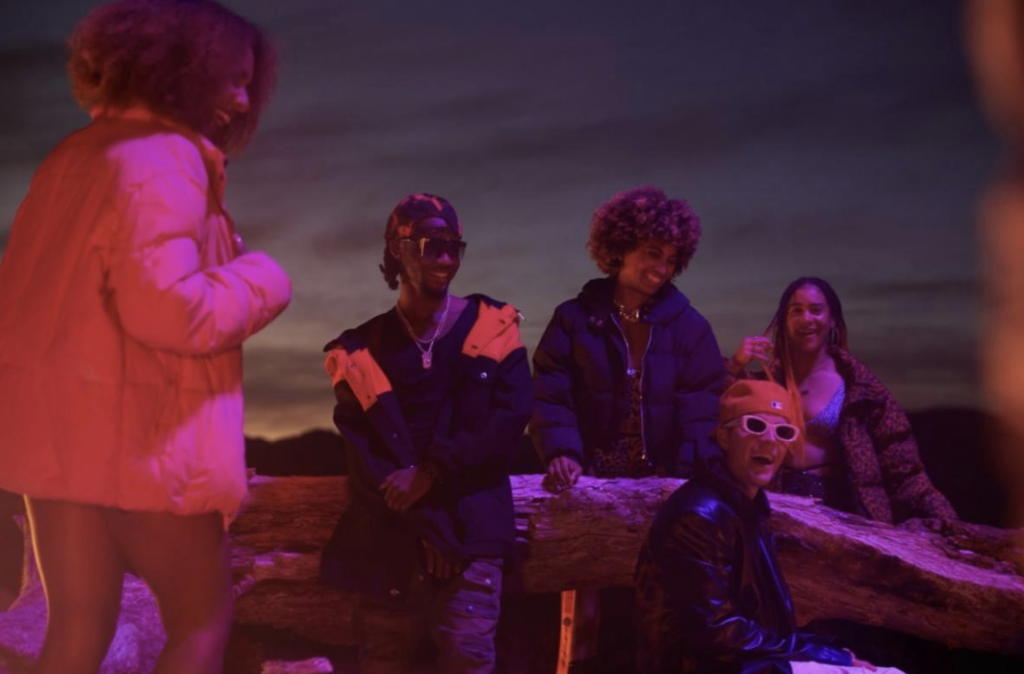 "Attention" is the 24-year-old singer's first single of 2022. Omah Lay kept busy throughout 2021 with a steady stream of releases and a sold-out US tour. In November, he shared the buttery "Free My Mind." His smash hit "Understand" from July was a contemplative, yet danceable record powered by his signature vocal warmth. In June 2021, he was featured on Masterkraft's remix of Bieber's chart-topping "Peaches." Recognizing all of his talent and hard work, the 2022 NAACP Image Awards nominated Omah Lay for "Outstanding International Song." It almost feels destined that Lay and Bieber would connect for a single as enchanting as this. "Attention" is a glimpse of what's to come from Omah's debut album Boy Alone, out this spring. On March 20thOmah Lay will embark on his "Boy Alone" world tour, kicking off at the Cocofest in Manchester, England, with stops in Australia, Germany, France, Italy, London, and more. Full tour dates HERE. 2021 was a landmark year for Afropop as homegrown stars reached new levels of international visibility and acclaim. This is only the start for Omah Lay, who is well on his way to becoming the next Nigerian musician to ascend to global stardom. 
ABOUT OMAH LAYWith his darkly sparkling vocals, evocative storytelling, and contagious rhythms, Omah Lay is one of Nigeria's most talked about innovators. The 24-year-old singer and producer's brand of Afro-fusion effortlessly pulls from his deep personal history with West Africa's percussion-heavy highlife genre, as well as his enthusiasm for the popular sounds of his generation—from classic rap to the Afro-beats empire flourishing in his home base of Lagos. Throughout his two inventive EPs, Get Layd and What Have We Done, his lithe voice unravels tales that range from introspective to romantic to gratifyingly explicit, expertly laid over lush and soulful instrumentals. Layered with vivid scenarios and heartfelt confessions, Omah Lay's rich music not only depicts a young man daring to reveal his grittiest vices and innermost feelings, but also doubles as a fascinating window into Afro-fusion's bright and expansive future.
ABOUT JUSTIN BIEBERJustice – Justin Bieber's eighth #1 album – has been nominated for eight Grammys including Album Of The Year, has sold almost eight million copies globally, and has amassed over 12 billion global streams. With "Ghost," the latest #1 single from Justice, Bieber made history with the most #1 hits by a male solo artist in US radio history. "Stay" with Kid Laroi, Justin's eighth career Hot 100 #1 single, made history as he became the youngest solo artist ever to reach 100 hits on the chart. With "Peaches," his certified-triple-platinum smash, Bieber made history as the first male solo artist to debut at #1 on both the Billboard 200 album chart and Billboard Hot 100 singles chart simultaneously. With an astounding 100 billion career streams and over 75 million albums sold globally, Justin reigns as one of the biggest artists in the world. Bieber is the #1 artist on YouTube with over 67 million subscribers worldwide and is the #1 artist on Spotify global with over 78 million monthly listeners. Tickets for Justin Bieber's Justice World Tour 2022 are on sale now via justinbiebermusic.com and ticketmaster.com.