IANN DIOR RELEASES
"PROSPECT" REMIX WITH
CHINESE RAP PHENOM LIL GHOST
Today, iann dior releases a new remix of his 2020 hit "Prospect" with Chinese rap superstar Lil Ghost. The remix, produced by KBeaZy and Wheezy, is Lil Ghost's first foray into the American market. Since its release last year, "Prospect" has gained over 100 million streams on Spotify alone and has been placed on top playlists like Rap Caviar, New Music Friday, and Get Turnt.
The beat, the rhythm, all of it will get your head bopping and body moving! A fun and exciting release, iann dior has been making his way up the ladder off success in the world of music! Make sure to check it out on this delightful Friday!
LISTEN TO THE PROSPECT REMIX HERE
ABOUT IANN DIOR:
Born in Puerto Rico and raised in Corpus Christi, Texas, iann dior (born Michael Ian Olmo) found instant success with the first song he ever wrote which earned 10,000 plays in its first week. The song caught the ear of Internet Money's Taz Taylor, who invited him out to L.A. to work with the producer and artist collective. Shortly thereafter, iann quickly went from high school grad to label signee, inking a deal with Elliot Grainge's 10K Projects in early 2019. He first established himself as a lo-fi hip hop artist to watch with early songs like "cutthroat" and "emotions", each of which racked up millions of streams.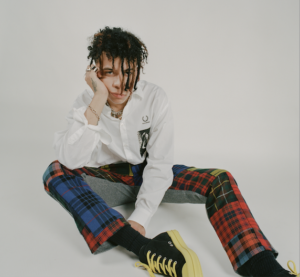 Credit Sam Dameshek
iann went on to release "gone girl" featuring fellow 10K signee Trippie Redd; a midtempo, guitar-driven track which soon became RIAA-certified gold and provided a perfect lead up to his debut album Industry Plant. The album featured his first collaborations with rock stars like Travis Barker and showed off his ability to shapeshift from emcee to emo rock writer with ease. By mid-2020, just as he dropped his EP I'm Gone, iann was featured on 24KGoldn's semi-pop, semi-rap song "Mood." The infectious single immediately began to climb the charts, becoming the duo's first #1 on Billboard's Hot 100 chart, and earning iann the #1 spot on Billboard's Emerging Artists chart. As he prepares to release new music in 2021, the now-platinum selling artist assures his fans this is only the beginning.
ABOUT LIL GHOST:
Lil Ghost, Chinese rising popular singer and producer, has been loved by fans for his outstanding singing and songwriting skills and his unique personal style. He undertook singing, lyric and melody writing for his works in 2020, and deeply participated in the arrangement and production of the works.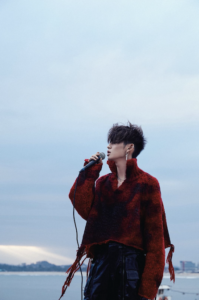 微信图片
Lil Ghost rose to fame after joining the Chinese reality survival show Idol Producer finishing 8th place on the show with a total of 7.8 million votes from the public and he debuted as a member of boy band Nine Percent as their main rapper. He released an original EP "from m to w" at the beginning of the year, and released over 10 original songs in the "Lil Ghost Style" including "Ready Now," "Pinky Murder," "What's Wrong With Me" and received wonderful feedback. He is an all-round singer songwriter with his unique style developing. He has won the Esquire music idol of the year, the most popular rap star (male) prize at QQ music Mix Hip-Hop Festival, popular singer of the year at iQIYI Scream Night, and Hip-Hop musician of the year on QQ Music at Tencent Music Entertainment Ceremony.
FOLLOW IANN DIOR
INSTAGRAM / TWITTER / SOUNDCLOUD / WEBSITE
FOLLOW LIL GHOST