Alterna Haircare Embodies "My Hair My Canvas"

Alterna Haircare introduces a NEW versatile, playful vegan haircare line, My Hair. My Canvas., empowers self-care and self-expression.
Alterna, the visionary creator of luxury haircare products formulated without harsh chemicals and additives, is thrilled to announce the launch of My Hair. My Canvas., an entirely new 100% vegan collection aimed at celebrating self- care, individuality, and self-expression.
Building upon the belief that hair care is self-care, My Hair. My Canvas. is the newest expression of Alterna Haircare's transformational experience. Created to empower the millennial woman to define beauty on her own terms, this versatile and indulgently playful collection offers her the care and styling products she needs to prime her "canvas", create her looks and extend her styles.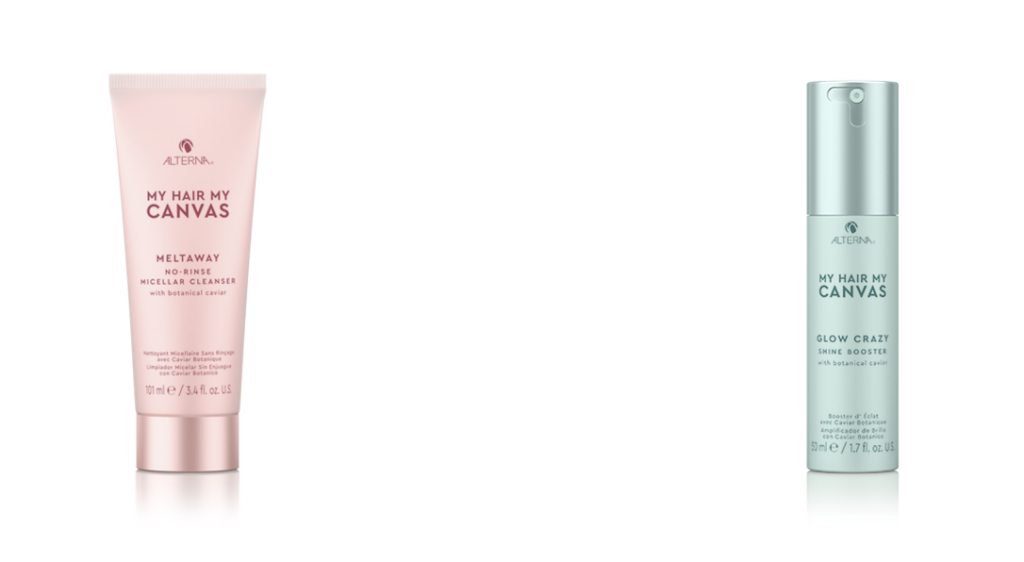 With a modern look and feel and sustainable packaging, My Hair. My Canvas. stands out amongst Alterna Haircare's existing offerings, while staying committed to delivering high-performance in line with Alterna's high standards of purity and efficacy. Infused with sustainably harvested Vegan Botanical Caviar, these 100% vegan formulas elevate your haircare routine and make it fun and effortless to create customizable, beautiful looks that keep up with your ever-changing lifestyle.
My Hair. My Canvas. was created for maximum impact on the look and feel of your hair with minimal impact on the environment. Products are formulated without added SLS/SLES* sulfates, parabens, phthalates, synthetic color, gluten, mineral oil, formaldehydes and formaldehyde-releasing agents. My Hair. My Canvas. features products packaged in 50% post-consumer recycled plastic** with twist-open and close pumps to minimize the use of plastic caps and waste.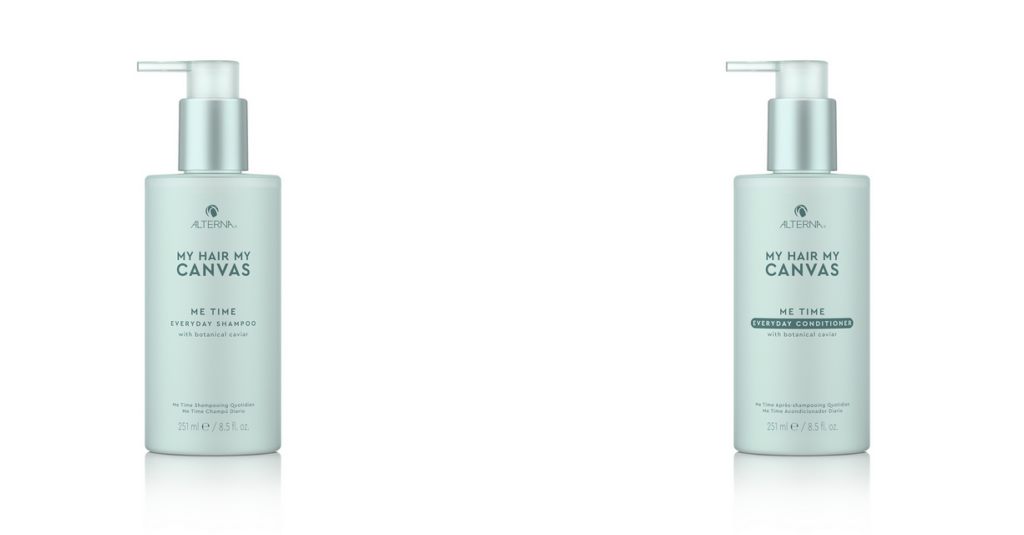 About Alterna
Alterna transcends ordinary haircare – with healthy, sensorial rituals and clean, skincare-inspired formulas – elevating ordinary moments into self-care experiences that instantly transforms hair and senses. Whether at the salon where Alterna empowers stylists to create experiential, transformational moments or while treating at home, Alterna is an essential ritual for people who value self-care and the freedom to express themselves. www.altenahaircare.com @alternahaircare
About Alterna's Clean Philosophy
A commitment to alternative beauty has been at the heart of the Alterna story since we debuted in 1997. That commitment continues to inform and inspire every product we make. We began our journey by creating innovative, luxurious haircare and styling products inspired by skincare science and formulated with pure and effective ingredients. From the beginning, we developed products that were formulated without parabens, SLS/ SLES* sulfates and other harsh chemicals. Our family of mindfully formulated products is renowned for performance without compromise—clean beauty that delivers an exceptionally luxurious experience at home and proven results in the salon.
Today we continue to define the cutting edge of clean beauty with our minimalist development philosophy. Our high-performance formulas feature potent botanicals blended with high quality essential ingredients needed for superior results–a truly transformative experience without unnecessary additives. That's why Alterna products will always be formulated without parabens, SLS/SLES* sulfates, and synthetic color—we have always believed these chemicals don't belong in your hair. Our commitment to offering clean sustainable products and sensorial experiences will progress exponentially as we lead the way forward.
Alterna is proud to renew and refine its commitment to clean beauty as we bring a new generation of transformative haircare to market with My Hair My Canvas. This exciting new line reimagines the creative possibilities of haircare, and it has been designed to deliver maximum impact on hair with goal of minimizing our environmental impact. From new 100% vegan formulas, to innovative packaging with 50% post-consumer recycled plastics*, My Hair My Canvas embodies our passion for continuing to explore new avenues that take our clean beauty philosophy to a new and even more meaningful level.
Alterna will always be committed to making our products better with each new generation and to empowering both stylists and consumers to elevate ordinary moments into self-care experiences that instantly transforms hair and senses.