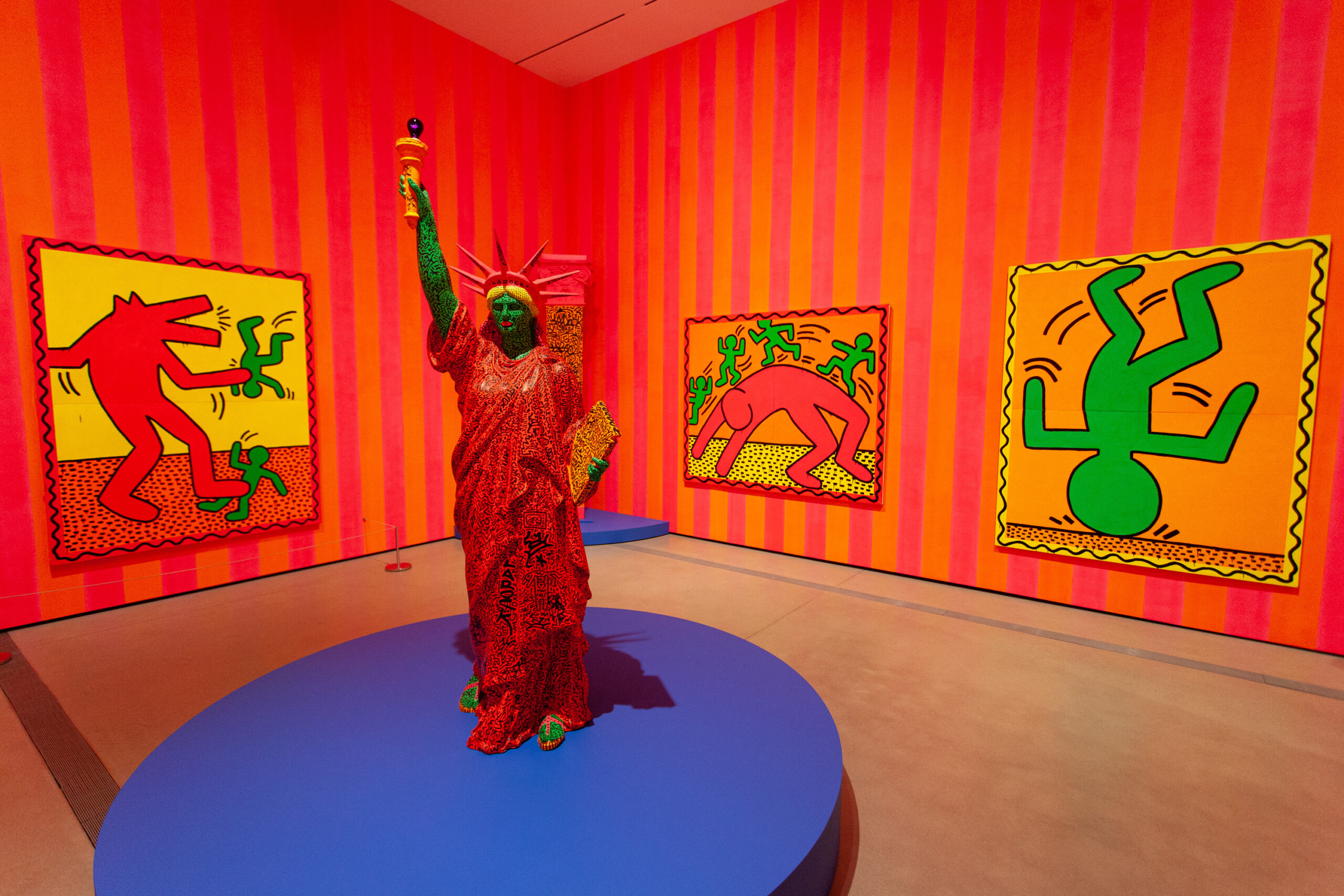 Photo: Time Out/Michael Juliano
The Keith Haring exhibit at The Broad closes on October 8th and if you haven't gone to see it yet, your time is running out. The exhibit titled "Art is for Everybody" is the first-ever museum exhibition of Keith Haring, and The Broad didn't skimp out. The exhibition features over 120 artworks and archival materials, including famous works Untitled (1984) and Red Room (1988). The 120 pieces of art are divided into 10 total galleries, with each of them focusing on mediums, such as  video, sculpture, drawing, painting, and graphic works. 
Keith Haring is one of the most important and influential figures in art and for good reason. As a known social activist, Haring used art to raise awareness and funds for social causes, in particular AIDS awareness, drug addiction, and LGBTQ+ rights. His advocacy came at an extremely important time in the 80's and he helped to mitigate some of the stigma surrounding AIDS at the time. Haring also helped make art more accessible to everybody, which The Broad's exhibit title reflects. He believed that art wasn't just for the elite and wealthy; this was reflected in his early work, which mainly consisted of chalk drawings on New York City subway ads. Haring is undoubtedly an icon in art, with his influence spanning decades after his passing. Important artists don't just make art, they make change, and that's exactly what Haring did. 
It's not everyday that you have the opportunity to witness an expansive collection of one of the most famous American artists. Haring's work has been crucial to the history of the ever changing political climate in America during the last 40 years. To witness this exhibition is not just to witness art, it's to witness history.