Build your orgasm. Slowly. With LELO SILA™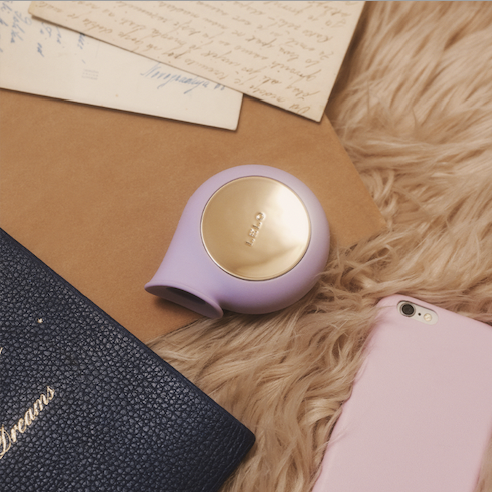 Inspired by the world's most famous clitoral massager, LELO SILATM is here to teach us the art of slow sex. Slow down, be present, spiral out of control and slide into an orgasmic spiral.
There's a case to be made for quickies and unbridled passion. But then there is a time for slow, mindful and intense sex. With that in mind, sexual wellness buff LELO introduces the newest addition to the class of tech-savvy pleasure products for a "never before experienced" orgasm.
Ethereal fantasy
As an ode to sexual wellness, LELO SILATM is dedicated to this slow journey. Orgasms aren't about a race to the finish line but enjoying your best pleasure every step of the way. SILATM s owners know that having good sex is about being in the moment, sensing and expanding pleasure in all its forms. We often tend to forget that sex is about more than just the touch, kiss or penetration. It is all about living the fantasy and enjoying the experience. It is about all of your senses and getting to know your taste. Being in the moment and engaging all of the senses makes sex infinitely more erotic and pleasurable.
Redefining the meaning of pleasure, SILATM allows you to soar to new heights of sonic ecstasy. As gentle waves surge from the tip of your clitoris all the way down, SILATM pulsates, suctions, and stimulates you in all the right places – for a lip-biting, toe-curling orgasm you'll never forget. SILATM offers a new way to experience foreplay, teaching you about self-love, teasing you to reach your climax slowly as you listen to your body for a more intense orgasm.
Unlike any other similar product, SILA's design offers a new and much-demanded way of whole clitoral pleasure. Its softer, deeper and overall bigger mouth will give you complete satisfaction from top to bottom.
So, what exactly is SILATM?
Featuring an ample range of sonic wave intensities for whole clitoral stimulation, and a mouth that gently encompasses the centre of your pleasure for progressive satisfaction, SILATM allows you to explore new ways to reach climax.
Since the build-up is slow, it tantalises the entire body, so it feels like every cell is experiencing a climax. By offering a full-body experience, SILATM slowly builds up experience as the whole but doesn't compromise the intensity of the orgasm at its very peak.
SILATM in a nutshell:
●  SILATM whisper-quiet sonic waves offer a gentle clitoral stimulation allowing you to enjoythe intensities without making direct contact.
●  Eight vibration patterns are sure to provide you with a way to meet your mood and makeyou peak.
●  SILATM larger mouth gravitates around the centre of your pleasure for comfort andsatisfaction.
●  Ultra-smooth, extra-soft premium and body-safe silicone for an ultimate sensualexperience and total peace of mind.
●  Using the supplied USB charging cable, SILATM can go wherever you go, and the smooth,totally waterproof design is incredibly easy to keep clean.
●  SILATM comes in three colours – pink, lilac and aqua.