SaltyGirl Beauty Launches a Nationwide "Lip Gloss Heroes" Contest to Name New 2020 Collection of Lip Gloss Colors After Inspiring Females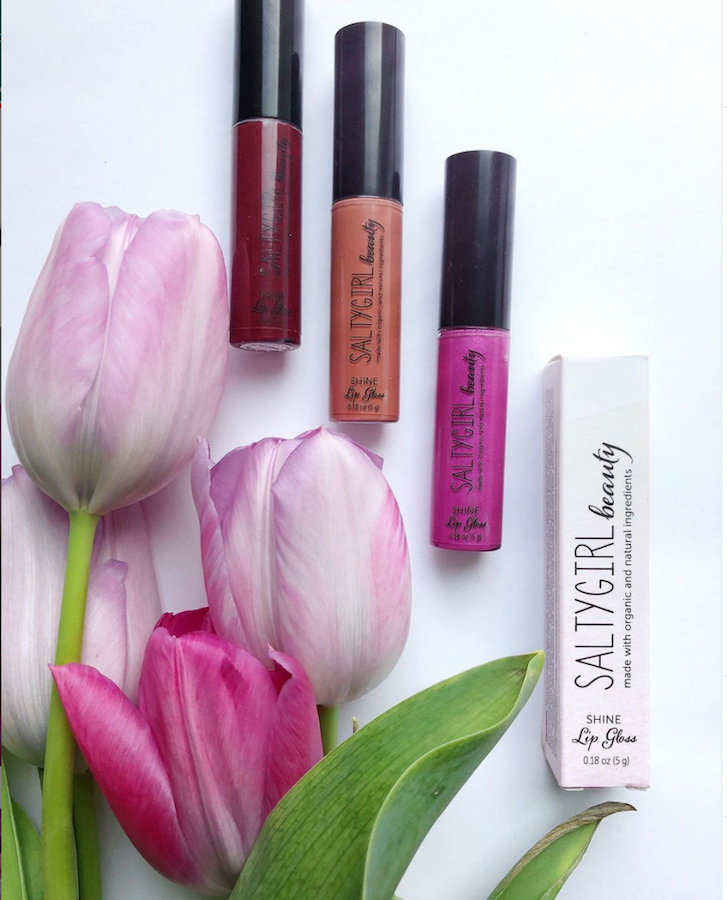 Organic, natural beauty brand, SaltyGirl Beauty, announced a national contest to have the company's new collection of lips glosses named after inspiring women of all ages, stages, and cultures from across the country. Every cosmetic in the SaltyGirl Beauty repertoire is currently named after a woman who has personally impacted the sister co-founders, Sarah Kelly and Leah Robert. The "Lip Gloss Heroes" contest embodies the spirit of women supporting each other through nominations that share the triumphs of other females who are working hard each day to make life more positive and beautiful in hopes of a brighter future especially through these challenging times of the COVID-19 pandemic and systemic racism, which is why June 11th or Make Life Beautiful Day was a natural time to launch the initiative. Five winners will be selected and have one of the new lip gloss colors named after them which will be unveiled and available to purchase on National Lipstick Day, July 29, 2020.
"SaltyGirl Beauty cosmetics are nourishing and feel good, while also being easy to use, allowing time-starved women the opportunity to feel beautiful in minutes," says co-founder Leah Robert. "Now more than ever, we want to highlight the women keeping our world moving. We see women out there doing all the damn things. These women are our essential workers in hospitals, childcare centers, delivery services, restaurants, and grocery stores. They're also out there working to create change by protesting, legislating, educating, and lending their voices to an essential movement. We want to use our brand to highlight them. This contest allows us to launch our newest collection of lip glosses while shining a light on inspiring journeys from all the truly powerful goddesses out there. We look to not only strengthen the relationships within our community but lift others up in the process."
Five lip glosses will launch in a variety of colors, retailing for $18. The formula contains organic shea and cocoa butter to soothe lips and hydrates with organic jojoba and coconut oils. Every lip gloss is all-natural, 90% organic, gluten-free, vegan, and non-GMO.
The contest is open for those, 18 years and up, in all 50 states and entries are valid today through July 3rd, 2020.  Official rules found here. To learn more about SaltyGirl Beauty visit www.SaltyGirlBeauty.com or follow us on Facebook or Instagram at SaltyGirlBeauty.
About SaltyGirl Beauty
SaltyGirl Beautywas created in 2017 by sisters Sarah Kelly and Leah Robert. After Sarah was diagnosed with stage 3 breast cancer, the duo realized there was a lack of healthy, organic, and affordable skincare and cosmetic options available to the everyday consumer. Together they launched SaltyGirl Beauty to create a brand of beauty products that was better and also gave 10% of each sale back to families dealing with cancer through their non-profit Foundation4Love.