Hello Erik, tell us about yourself and some of the challenges you've faced to get where you are today.
I was raised in the Bay Area — my father was a general contractor and my mother a homemaker. I also have twin older sisters.  I grew up playing soccer,  played in Germany for a year in high school, and even won a national championship with UCLA.  After my soccer career ended, I finished school and graduated from UC Berkeley with highest honors in political science.
I was setting my sights on a career in law but ultimately decided the summer before I was to begin law school that I would go into the building business like my dad.  After a time I was restless and developed a keen interest in flying airplanes. I obtained a commercial pilot license with a multi-engine rating, but just as I was starting to look in earnest for a career opportunity, 9/11 happened. The timing couldn't have been worse to try to be a pilot.
It took several years of being really unsatisfied professionally before my wife Renee finally said to me that I needed to enroll in acting class and get on with it.  Although I had a family with two small children, she encouraged me to take the leap.  Once I got into it, I was hooked.  Even when the Great Recession happened and our home was foreclosed upon and we filed bankruptcy, she never wavered.  She said this is what you're supposed to do, so we'll get through it together.
I have to say she has lifted me so many times when I was at my lowest, it's incredible really.  I felt like such a failure when we lost everything and I was struggling to provide for my family.  Then to go out and try to be an actor in that situation was more than I could handle.  I've tried to honor that faith she's put in me by persevering.
Out of all that I want to be an example to people, especially those starting second or third careers (or dreaming of that). I want to show them it's possible and not to limit themselves.  When people are living a life with purpose and meaning, one that fills them up with joy and passion, I think the world becomes a better place.  I really dislike limiting thinking — it removes possibilities and makes people unhappy.
How were you introduced to the movie industry and entertainment world? What first got you interested?
When I was a child I was always so intrigued with movies and television.  It seemed real to me, like there were worlds beyond my everyday life that were full of adventure and excitement.  I wanted to be in those places, having those experiences.  I suppose I knew even then I would find joy in being an actor even though I didn't necessarily think of it in those terms.
You have been an actor, producer, writer, and director. How do you explain this diversity in your career?
I love the creative process!  Acting is my passion, but I felt compelled to try writing and directing as both a way to continue developing my knowledge of the movie-making process, as well as finding those moments of creativity when I'm not acting.  It can be difficult for a creative person when the outlet for expression is missing.  Music is another such source of expression — I started playing the drums a couple of years ago and that was a godsend through the Covid lockdown.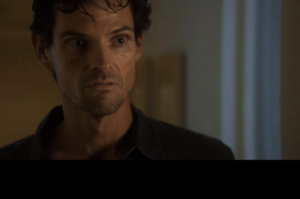 Tell us about a movie or TV show that you really loved working on.
No doubt a memory I will never forget is when I booked a role as the UNSUB (aka bad guy) on "Criminal Minds" in 2009.  It was the first time I got to play in the big leagues and it was unforgettable — almost surreal.  I hadn't been acting that long and then, bam! There I was on set with Joe Montegna, Shemar Moore, and Paget Brewster chit-chatting between takes.  I had to pinch myself a couple of times.  It was really fun!
As an actor, how do you choose a role? Did you ever refuse a role? If yes, why?
That is an interesting question.  I do put my all into every role I take.  I learned from experiences early on in my career that it's important I feel the producers and team behind a project are committed and professional.  I want to know a film will be completed, not necessarily commercial, but completed so I can see the fruits of my labor.  As far as choosing the role, it's been a very self-selective process in that my look and vibe generally get me auditions for things that I like to do.  I'm kind of lucky in that regard.
Do you have a favorite life lesson quote? Do you have a story about how it was relevant in your life or your work?
I love quotes, and I'm fond of writing them myself, but I think there is one that I go back to over and over because of the power in it.  "Let your desires be the same as your life experiences."  I'm not even sure who is behind that one, but it really speaks to me.  It's about trying to be present, in the moment, and not always looking for something to happen, or someplace to be before you can enjoy yourself.
I'm hard on myself, and it's often difficult for me to be satisfied with any accomplishment, large or small.  So if I can go easy on myself and accept the decisions I've made (and when I've made them), I have a better shot at enjoying what's right in front of me.  It's not easy, but I do recognize the importance of that.
Which directors would you like to work with? And as a director, who would be the dream actor or actress you would love to work with?
Martin Scorsese, Clint Eastwood, Ron Howard, Steven Spielberg come to mind; also Brian DiPalma and Jim Sheridan.  There are so many.   Frankly, when I think about working with actors, it's working with them as an actor.  Daniel Day-Lewis and Meryl Streep are my favorites.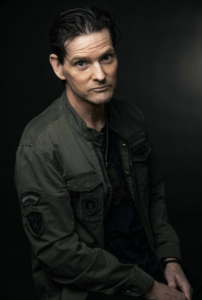 As an actor, what kind of movies inspire you? Which stories transport you? Which actor led the path for you to become one? Were there any artists in your family?
My dad loved James Bond, so I have many fond memories of going to the movies with him to see Bond. Others too, but I think I shared his sense of adventure and travel, along with the intrigue of espionage. For me personally, "Star Wars" was epic.  Again, the ability to travel to other worlds and see new things is fantastic.
"The Right Stuff," "Apollo 13," and "First Man" all appeal to my inner astronaut/adventurer as well. In my adolescent years, Clint Eastwood was the role model.  All the westerns, as well as the "Dirty Harry" films, were just what I craved at that age.
As far as other artists in the family, my mother was a professional dancer in New York.  She was classically trained, with a strong singing voice and excellent piano skills.  I feel my creative side comes from my mom especially.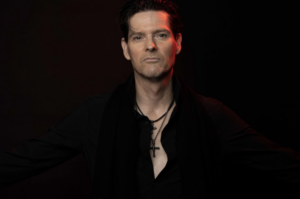 Any shoutouts? Who else deserves credit in your story?
I would not be able to pursue an acting career without my wonderfully supportive and loving wife Renee.
Finally, which movie or TV show would you love to join the cast of if it were possible?
Well, if I could wave a magic wand and suddenly become a Bond villain in the next film of the 007 series, that would have deep meaning for me.
Any iron on the fire?
I play a supporting role in the upcoming release of Notorious Nick, starring Cody Christian.  It's a story about one-armed mixed martial arts fighter "Notorious" Nick Newell, who overcame his disability and ultimately won the XFC Lightweight Championship.  I had the pleasure of playing Nick Newell's father and I have to say it was a real joy to work with the very talented Cody Christian.  We got to improvise quite a bit together, it was tremendous fun.  Notorious Nick is set for a theatrical release on August 6 so I urge everyone to go out and see this very moving and inspiring story.
Special Thanks to SpLAshPR Agency