VAVOOM Vodka $169.99
www.vavoomvodka.com
Are you ready to experience Vodka like never before? If you are, then you are in the right place! Vavoom Vodka is a gluten-free, five times distilled premium spirit found in a handcrafted bottle that will have you go Wow! Customers can purchase the exclusive vodka brand directly from the Vavoom's website. Additionally, the company offers "an affiliate program of ten percent, so anyone who reviews the vodka and provides a link to the website can earn a portion of the sale using their affiliate link." Perfect for a fun night or gift to a loved one, it'll look great on the top shelf of your bar!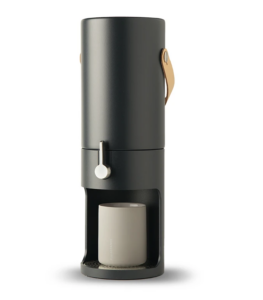 Fillup by Fluidstance $124
www.fluidstance.com
In case you haven't heard of this…drinking water is very beneficial to your health and highly recommended! It may sound crazy but sometimes we all forget to drink water when we get busy at work or whatever it is we are doing! Fillup by Fluidstance brings to you a water tower that you can take with you wherever you go! Made from BPA Free Stainless Steel, complete with an eco-friendly premium leather handle and custom stoneware glass with a soft touch finish, this water tower is the one you want to get! While geared to be a personal water tower, Fillup can also be used to keep other drinks like iced tea, lemonade, and cocktails cold.
The Pure Pour $8.99 (for two packs)
www.thepurepour.com
Pure Pour is the only no-leak, sterile, and antimicrobial pour spout on the market. Fitting perfectly on most liquor bottles, the brand provides a clean alcohol pour with no waste! Made of highly flexible, FDA-approved food grade material with high durability, dishwasher-safe Pure Pour is reusable and longer-lasting than traditional pour spouts.Make sure to check out their website and get your pour on!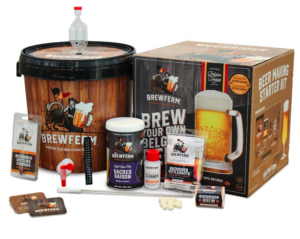 Brewferm (Starting at) $99
www.brewferm.com
Ok, buying beer is fun and all but what if there was an easy kit that allowed you to brew your own? Well, there is! Brewferm is here to get you going on making your own Belgian beer. Each kit comes with all the equipment you need to clean, ferment, and cap your pints, as well as all the ingredients carefully pre-measured and ready to brew. Simply add sugar and water and then follow the instructions. It's easy as one, two, three!
InstaFizz by DrinkMate $59.99
www.drinkmate.us
Get ready for the amazing, personal, sparkling beverage bottle. Instafizz has many features such as being portable, personal, easy-to-use, highly durable, and eco-friendly. Made of stainless steel, the bottle holds 21 ounces of liquid, and silicone sleeves are available for purchase to match your bottle! Instafizz adds any fizz to your beverage…so let's get fizzy!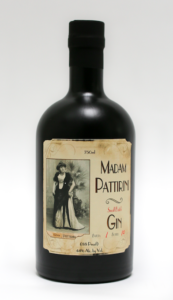 Madam Pattirini GIN $43.49
www.gacraftspirits.com
If you are a gin kind of person than we highly recommend you check out Madam Pattirini Gin which is not only tasty…it has a meaningful backstory behind it.
"In 2017, Ogden's Own began making Madam Pattirini Gin, influenced by one of the more interesting and unknown figures of the West, Brigham Morris Young. He was the son of Brigham Young, an American religious leader, politician, and settler.  After serving a couple of missions for the LDS Church (otherwise known as the Mormon Church), Brigham Morris Young began publicly performing in drag as a singer under the pseudonym "Madam Pattirini" – an Italian opera diva. He could produce a convincing falsetto, and many in the audience did not realize that Pattirini was Young. Although no direct evidence [has been found] that Brigham Morris Young was homosexual, he certainly crossed Mormon gender barriers seemingly without any negative repercussions, whenever he appeared in public as Madam Pattirini."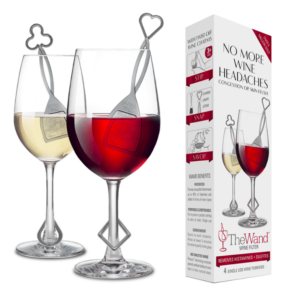 The Wand by PureWine $9.99
www.drinkpurewine.com
Calling all wine lovers to the bar! Tired of getting hangovers with all those terrible physical repercussions? Worry no more! "PureWine is the brand known for The WandTM, the unique filtration system that eliminates histamines and sulfites, the culprits causing headaches and other wine sensitivities, without altering the flavor of your delicious reds and whites." They Wand comes in different designs so check out their website and never whine from a hangover again!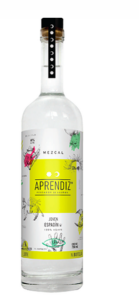 Aprendiz Mezcal $42
www.aprendiz.mx
Time to live intensely with Aprendiz Mezcal! Master Mezcalero Isaías Martinez brings to you a vivid and beautiful experience with Mezcal distilled from 100% agave Espadín, each bottle "contains the magic that accompanies PESCADOR DE SUENOS and SANTA SABIA distillery families." Created for aspiring mezcal connoisseurs and curious beings wishing to embark on the journey of traditional agave spirits. It is the perfect all-around mezcal, easy on the palate with a hint of sweet smoke, herbal notes, and a deep roasted agave finish. Let yourself be transported to San Juan del Río, Oaxaca and get your Mezcal on!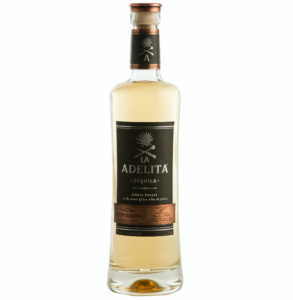 La Adelita Tequila $45.99
www.buylaadelita.com
Aged for 3 months in second-use American Oak whiskey barrels, La Adelita Tequila is a must-have. The barrels are re-toasted in Mexico, medium toast, bringing to you an exquisite Tequila. Let your taste buds experience a whole new taste of Tequila and get your party on!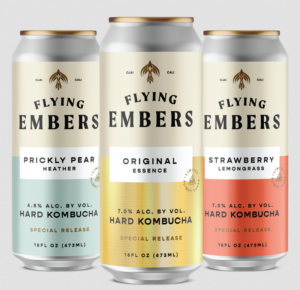 Flying EMbers $118.99 (for a pack of 24)
www.flyingembers.com
Flying Embers brings to you their three new Hard Kombucha that is not only delicious but healthy!  The "Better-For-You Alcohol Brand," announced three new Hard Kombucha innovation flavors as a part of their limited release Flight Series. Fermented organic black tea, adaptogen botanicals, and cane sugar result in the naturally sweet and hard kombucha the brand offers!
In addition to Original Essence, the Summer Oasis flight features two delicious flavors including:
Prickly Pear Heather: Pairs a subtly herbal aroma with a sweet melon-berry burst that merge effortlessly to create a refreshingly light and earthy hard kombucha sipper.
Strawberry Lemongrass: A crisply polished, better-for-you riff on the classic Lemondrop Martini. This hard kombucha balances the sweet touch of strawberry with the refreshing tartness of lemongrass, ending with a bright and uplifting finish.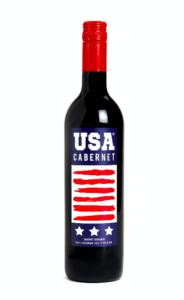 USA Cabernet $17.76
www.usacabernet.com
No matter what you are cooking up in the kitchen, USA Cabernet wines will complete your meal perfectly. "Starting with blackberry and black currant aromas, followed by rich fruit flavors, and ending on notes of the Star-Spangled Banner, USA CABERNET pairs perfectly with all kinds of delicious grilling: sweet heat barbecue ribs, sizzling steaks, glazed pork chops, and of course, cheeseburgers." Make sure to check out their wine and get it on!
Vegas Baby Vodka
www.vegasbabyspirits.com
Get healthy with Vegas Baby Vodka. Made from non-gmo gluten free corn, every drop is distilled with a certain finesse to it. They are a fifth-generation of farmers and all their bottles come from family farms, bringing to you that home feeling you didn't know you wanted! Bring Vegas to your living room with their Vodka; perfect for parties, zoom events, and more, it's Vegas baby!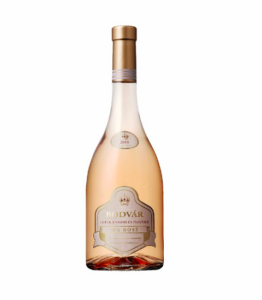 BODVAR-Bodvár N° 8 Rosé
www.bodvarrose.com
Ohlalala, how good Rosé can be! Be transported to the South of France with Bodvár N° 8 Rosé. "It has a pale pink dress, aromatic floral, and citrus notes with good acidity on the finish." Perfectly paired with any apéritif or light meal, you will want to have this in your kitchen! The vines are grown on selected plots located around Brignoles. BIO alternative in our Provence portfolio, a bit more attitude rosé with finesse, complexity. No season should determine when you want to drink a nice glass of Rosé, so ring in Autumn with a nice glass of Bodvár N° 8 Rosé!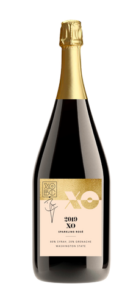 Brandi Carlile's XOBC Cellars- XO Sparkling Rosé
www.xobccellars.com/Wine-Club
Celebrate any special occasion with Brandi Carlile's new XO Sparkling Rosé! "With a subtle and sophisticated peach color in the glass, and a perfect nose, the flavors of strawberry give way to an effervescence that salutes you." Get bubbly and get tipsy…the French way! Make sure to check out the rest of their wine collection HERE.