Brandy Haze is bringing something new to the table as she turns her childhood dream into a reality. Having recently released her project, "Silhouette," the talented artist is elevating into a whole new and higher vibe! Beautiful and passionate, Brandy is bringing the fire to her music and to our lives! Make sure to check out her releases and enjoy the rest of her story!
Who did you listen to the most growing up? Why were/are they your favorite artist?
Growing up I listened to a lot of pop music until I discovered 90s r&b in the early 2000s. I'm not sure I can pick just one. I loved Brittney Spears, Brandy, Monica, Pink, TLC, and many songs that were on top of the charts. I was definitely boyband crazy when I was younger too so B2K, B5, Lil Romeo.
Share with us the first time you ever wrote a song. What was it about? Did you perform it?
The first time I ever wrote a song I was a child and I think it was about butterflies, but my first serious song is called PM. It was a love song, and I never performed it, but it is on my Soundcloud.
Tell us more about your recent projects. How have they evolved?
Recently I released my project Silhouette. I try to elevate my way of writing and thinking as well as switch it up on every project.
Favorite song you have written to date and why.
My favorite song is my intro of my second project called intentions. I love this song because it's very personal and I feel many people can relate to the story it tells
If you had to pick a movie soundtrack to describe your life, what would it be?
I'm not super big on movies, but if I had to pick something I'd choose the Waiting to Exhale soundtrack, just because it's so beautiful and full of classics, but on the opposite side of the spectrum, I'd love for Tupac Gangsta Party to be my entry song whenever I walk in a room. HA!
What role does fashion play in your life?
I love fashion, I actually interned at Marie Claire Magazine while in school. Only for like a month, because it was a lot and not for me at the time. But I've always loved fashion and it's definitely something I want to dive deeper into.
Who are you when you aren't composing/writing?
When I'm not writing I love to create things like art, graphics, clothing, or just learn something new. I love making things!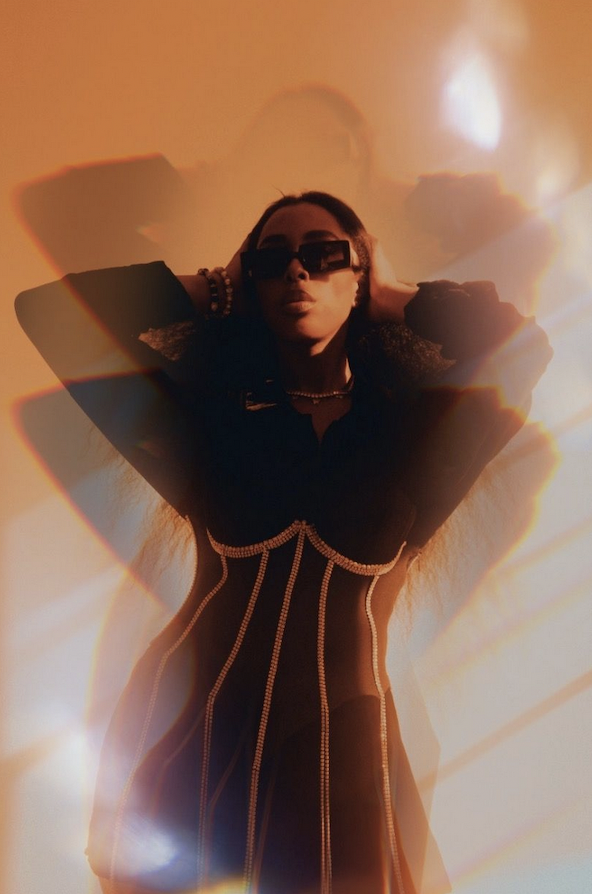 If you could go back in time and collaborate with an artist who would it be and why?
I would love to collaborate with Frank Ocean. His lyrical ability is out of this world. He's been my favorite since the first time I heard a song.
Family dynamic?
Not too much to say. My family dynamic is just the typical suburban-only child lifestyle.
What can fans expect next?
Fans can expect new music and videos all throughout the year.
@Vulkanmag
@brandyhaze
@alexbonnetwrites