The Late Harry Hains' Vision For A Label-Less World Comes To Life As ANTIBOY Through Brother Sam Hains' Virtual Creations 
 Watch The New Video For Single "Paradise"
The family of the late Harry Hains – a genderfluid visionary artist and actor (most noted for American Horror Story and The OA,) has been releasing his new music as ANTIBOY – Harry's artist name and the representation of a genderless transhuman – in order to share Harry's beautiful vision for a world with no labels. As Harry once said, "ANTIBOY represents the idea that most things that we are taught to believe in are an illusion. The idea of gender, sexuality and race are social constructs. ANTIBOY is this place of true equality. The surface doesn't really matter anymore. It's really who we are…that's what matters – the amalgamation of our memories and experiences. We are one human consciousness."

ANTIBOY's forthcoming album A Glitch In Paradise, and the captivating music videos that go along with it, immerse listeners into a sublime universe that celebrates the rejection of labels.  Offering a portal into age of existence where there is complete unparalleled freedom to live without preconceptions, ANTIBOY's inclusive perspective and forward-thinking vision is needed now more than ever at a time when society is reckoning with systemic injustice and inequality, opening up ongoing conversations about sexuality, gender, race, and self-expression.
Sam Hains, Harry's brother, is the 3D artist, animator and designer that has brought Harry's artistic vision to life, creating a visually stunning digital utopia based on his sibling's poignant vision for the future of our world. Sam recently graduated from NYU Tisch's media and technology arts Master's program (ITP).  Last year, he designed a immersive Off-Broadway show called #DateMe and has performed experimental, video works at La Mama's CultureHub and ISSUE project room. His artwork has been featured in publications such as Vice magazine's Creators Project, Public Records TV, Neural Magazine and The Wrong Biannale. Sam, alongside his and Harry's mother actress Jane Badler, became the driving force behind ensuring that Harry's wish for our society would be shared with the world, and that his death would not be in vain.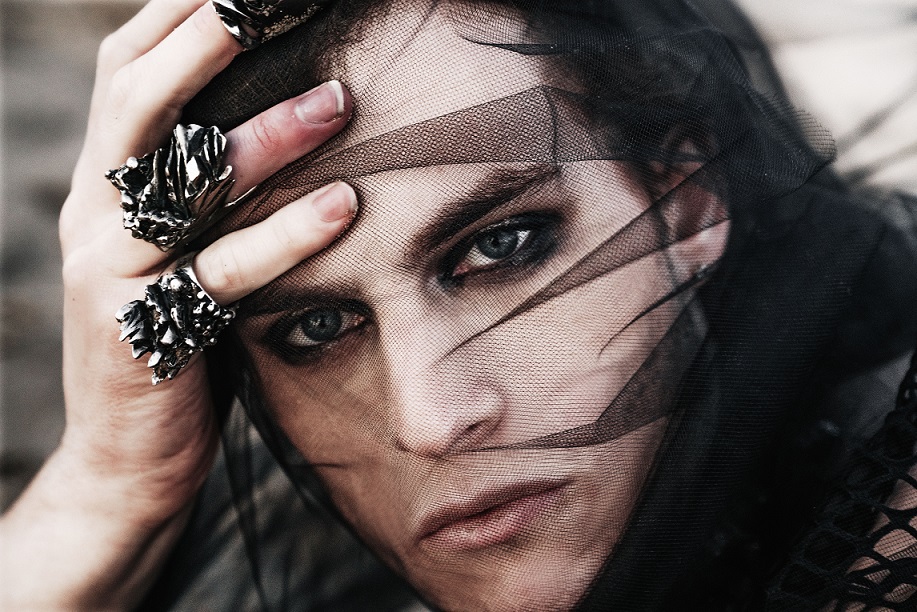 ANTIBOY's merger of human consciousness with artificial intelligence represents a non-binary existence negating gender and labels, and this is a thread that can be found throughout Sam's animated visuals. The video for newest single "Paradise" is a metaphor for toxic relationships and drug dependency. Harry personally struggled with both and lost his battle with drug addiction this past January. Like an arcade game, you have to put more and more coins in to continue, and the deeper you get the more stuck you are. You can experience "paradise," but at a mounting cost. "Good Enough" features the souls of two beings – equally human and bionic – longing for connection, acceptance, and love, while Harry's cover of the classic song "Bang Bang" features glitchy computer game-style production.
Good Enough
Through Sam's masterful creations, he stays connected to Harry in the wake of his passing. Growing up, Harry and Sam both had a shared interest in science fiction, virtual worlds and avatars and they liked the idea of the liberation that comes along with exploring a world anonymously, free from a body. They were also fascinated by escape worlds that are glitching and falling apart. So when Sam began to dive into A Glitch in Paradise – Harry's album that sees ANTIBOY re-living his mistakes in order to try to correct them and find happiness, but experiencing glitches that trap him in an endless loop of heartache – Sam was able to fully immerse himself in the world Harry dreamed of, connecting Harry's music and message to mesmerizing images and videos depicting ANTIBOY's world.
Harry believed that art should not be constrained to what it has been previously, just as human existence should be free to evolve. His songs are Trojan Horses packed with such revolutionary ideals. Although Harry isn't here to speak for his creations, they speak for him with the help of his brother Sam's visual artistry, illuminating the way for a limitless and more modernized world.
Bang Bang