Hourglass Cosmetics has released their new Sculpture Holiday collection which includes the Ambient Lighting Edit, Ambient Lighting Edit Mini, and the Duo Slim Lipsticks. Having partnered with Rosie Huntington for the campaign, these products will make for the perfect present! Bringing the best of the best, you will definitely want to check out this collection and find your–or a loved one's, happy place!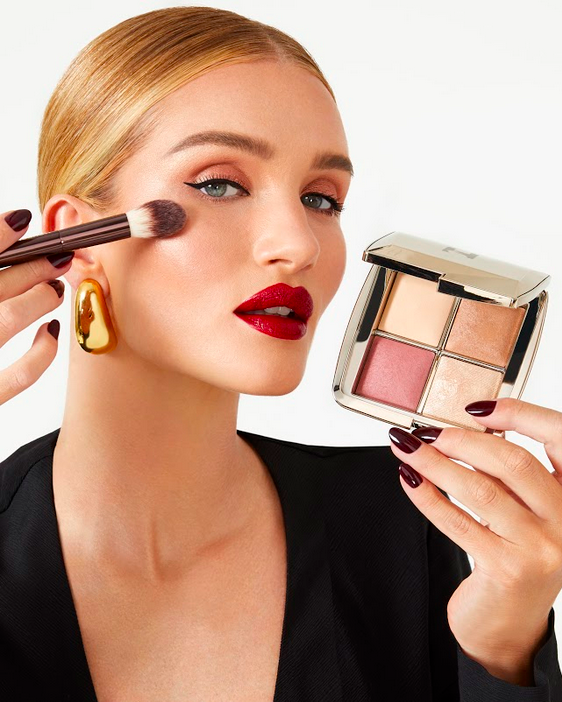 ———————————————————————————————————–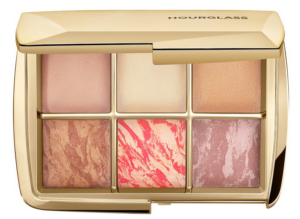 Hourglass Cosmetics Ambient Lighting Edit – Sculpture, $80
Ambient Lighting Edit Sculpture features three bestselling and exclusive new shades of blush bronzer, highlighter, and finishing powder for a glowing complexion. This limited edition palette of lighting essentials has everything needed to create the perfect light for any occasion.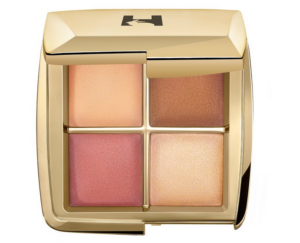 Hourglass Cosmetics Ambient Lighting Edit Mini – Sculpture Unlocked, $58
This best-selling quad has returned in a striking limited edition design – Unlocked. The curated palette is reimagined with finishing powder, blush, bronzer and metallic strobe powder, set in a gold compact with architectural facets.
Gift that gives back: 5% of profits from this vegan and cruelty-free palette is donated to the Nonhuman Rights Project, the only organization in the US working to secure civil rights for nonhuman animals.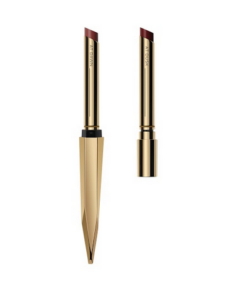 Hourglass Cosmetics Confession Refillable Lipstick Duo – Sculpture, $48
A limited edition set featuring the award-winning Confession Refillable Lipstick in two exclusive shades – At Dawn and At Dusk. The Sculpture edition delivers creamy, saturated and long-lasting color with a satin finish, and it never smudges or fades.
HOURGLASS COSMETICS INSTAGRAM
HOURGLASS COSMETICS WEBSITE
Now Available at SEPHORA