Over 60 of the biggest stars in Latin music and television will hit the stage at this year's Latin AMA's on October 17th. The awards will take place at the Dolby Theater in Los Angeles and will
feature 19 exhilarating musical performances and a number of artist achievement awards. The celebration kicks off with a glamorous red carpet, "La Alfombra de Latin AMA's," at 6/7c hosted by Rachel Diaz, Rodner Figueroa, and more. Following the carpet event, the award ceremony will begin at 8/7c inside the theater. This year's hosts are renowned actor, comedian, and producer Eugenio Derbez and beauty queen Jacky Bracamontes. And that's not all. At the end of the night you can catch all of the VIP action from the day's events on "Latin AMA's: Acceso VIP." All of this excitement will be live on Telemundo beginning at 6/7c!
The highly anticipated musical performances of the night will be starring big names like Daddy Yankee, Pitbull, Ozuna, Romeo Santos, and a whole lot more. The Latin AMA's will showcase English and Spanish performances because "music has no language." To help ring in the coveted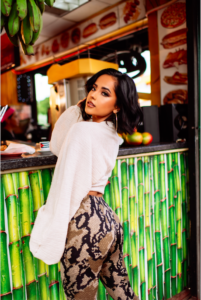 awards, the presenters will include the likes of Mario Lopez, Alessandra Rosaldo, Mariah, and Gregorio Pernia. Fans are excited for the tribute to Marc Anthony as he will be honored with the International Artist Award of Excellence. Mexican artist Becky G will also be honored with the Extraordinary Evolution award during the night.
Artists to look out for this award season are Ozuna with 9 nominations and Bad Bunny and Romeo Santos with 8 nominations. Tune in to celebrate Latin American music and see who wins the gold October 17th. Follow the action via Instagram, Twitter, and Facebook from @LatinAmas and @Telemundo.
By Sonja Grunfeld