eos, the beauty brand known for its iconic, round lip balms, announces the expansion of their SHEA BETTER sustainability program for 2020. In partnership with the Global Shea Alliance (GSA), eos is committing to making a positive impact on the communities in West Africa, from which they source their shea.
This upcoming year, eos is expanding their pledge by implementing multiple projects that will make a more meaningful impact to their shea sourcing communities in Ghana, Africa. In its efforts to help women shea collectors maximize their income opportunities, eos is working to establish a modern, organic shea processing center. This structure and system will allow the surrounding communities to work efficiently, safely and sustainably.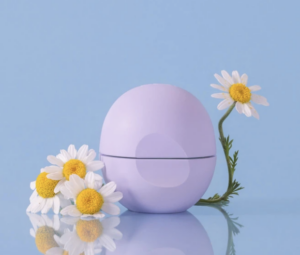 "We believe in supporting the communities and ecosystems from which we source all of our shea," said eos Founder & CEO, Jonathan Teller.
To date, eos has built fuel-efficient stoves for more than 1,200 women in the shea industry across 25 different villages in Burkina Faso. The improved stoves are safer, more fuel and water efficient, which results in a lower carbon footprint.
eos recently announced the launch of their SHEA BETTER Hand Creams, which deliver 24-hour hydration with sustainably sourced shea oil and shea butter. 15% of sales from every hand cream sold on the eos website will be donated to support the GSA and the sustainability needs of the Shea industry.
You can learn more about eos' SHEA BETTER sustainability program at sheabetter.com.
By Rachel Hallett
Photo Credit eos