With everything going on in 2020, I think universally there are two different desires people are coming out with:  the need for more entertainment and the need to travel. The 2020 Daytime Emmys gifting suite has definitely given us that and more. Today, people are asking themselves: what else can I watch on TV and when will I get to travel? And while we don't have an answer for both, the Daytime Emmy Gifting Lounge has gotten us both excited and envious of what many of the winners and nominees this year got to enjoy. Below is a list of some of the items gifted and those that we would love to enjoy firsthand while scanning our boarding pass, ready to relax away from the struggles of 2020.
Items Gifted:
AER Dryer
Sunpak's Ultimate Vlogging Kit
Badgley Mischka Shoes
Crane Hotel & Resort experience in Barbados!
Iamaranth Vegan Snack
Variety Subscription
Young Living Essential oils and Diffuser
Brow Bar by Reema's bombshell brow kit
Fanstereo headphones!
Biaggi luggage
Trip to The Conrad Punta De Mita
Cilque Beauty Sleep Set
Spa Resort Robe
Ruth by Joey Galon Masks
Mercedes Brunelli Purses and Masks
Voluspa Candle
Mignon Chocolates
La Hun's Manuka Honey
Michael Sullberg Wines
Wigs by Dream Candy
Bodvar Rose
Four Roses Bourbon
If that was overwhelming, let's start with the basics: luggage, something to relax in, and of course the location!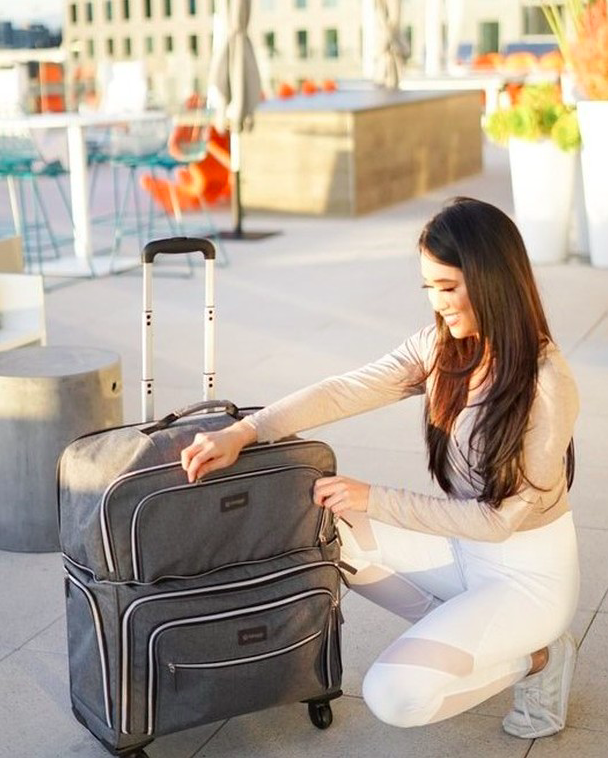 Luggage
Biaggi luggage https://www.biaggi.com Can't wait to take a vacay instead of a staycay! – Gotta go with Biaggi Luggage! Launched on Shark Tank – Biaggi makes collapsible travel bags with award-winning patents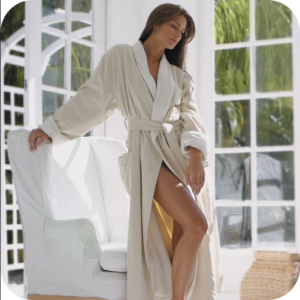 Resort Robe
Spa Resort Robe http://www.fattowels.com You may have hidden that 5-star resort spa robe in your suitcase…so now you'll have two!  Fattowels Robes gifts us with their Spa Resort Robe means you'll never have to steal a Ritz Carlton Robe again!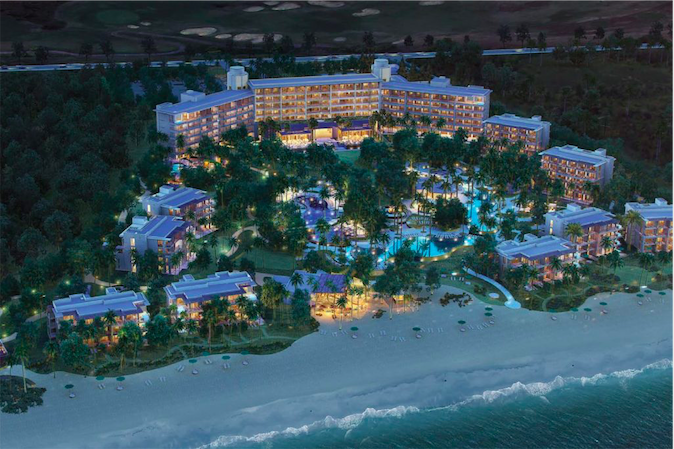 Location
We would just be happy going to the beach at this point but even better if its at The Conrad Punta De Mita!! Let's go South of the Border for a little fun – for a trip to Mexico's Riviera – We can't wait to one day dive into the beautiful aquamarine waters and hit the white sand beaches against the lush natural landscape of the Mexican Riviera – 10,000 square feet of barefoot beach elegance. This gorgeous new resort opens in September and we cannot wait for the world to heal so we can enjoy.