M·A·C Stack Mascara launches the biggest innovation of 2022 which will take your lashes to the next level! The mascara's first-of-its-kind formula allows infinite layers of product to be stacked, no matter your eyelash-type and without clumping, for the freedom to completely customize your desired look.
After two years of R&D M·A·C has developed a groundbreaking innovation that virtually allows you to stack infinite layers to create the eyelashes of your dreams. You read that right – you can stack and stack and clumps will not form! Taking it one step further M·A·C created two brushes:
The Superstack Mega Brush features a longer, narrower brush perfect for people with longer lashes or amplifying upper lashes.
The Superstack Micro Brush features a shorter, thicker brush that's ideal for people with shorter lashes or defining lower lashes.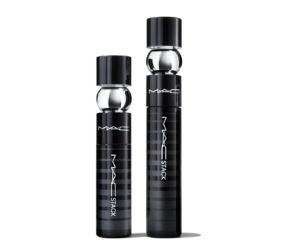 *Both brushes boast petal-shaped, staggered and multifaceted bristles that work to hit every angle.
From a formula/innovation perspective, the M•A•C Stack Mascara utilizes a groundbreaking mix of Fibre Melt Technology, Vita Gel and Lash Flex Polymer, so you can customize your lashes for any desired look.
Fibre Melt Technology means lightweight appli-cation and flake-proof lashes, delivering the ultimate plumped eye lash look, while the plant-based
Vita Gel yields infinite, high-performance buildability that also allows for easy, gentle removal;
The Lash Flex Polymer locks your look in, ensuring your look will outlast wherever your day may take you.