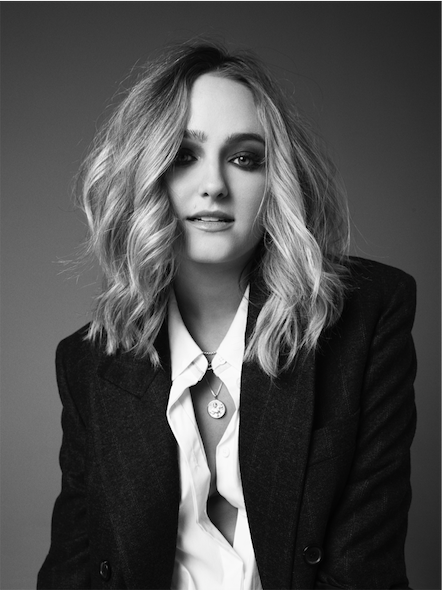 Founded in July of 2019, The Cameron Boyce Foundation followed the devastating loss of the talented and kindhearted actor, Cameron Boyce. Here at VULKAN, we had the chance to speak with Sophie Reynolds who was not only one of the founders but also one of Cameron's best friends. She spoke to us about the foundation's purpose, the steps it took to put it together, what shaped her to become who she is today, and more. Make sure to read more and find yourself holding your heart as you are reminded of the importance of love, cherish, and faith.
Share with us the story behind the founding of The Cameron Boyce Foundation. What was the process like?
The Cameron Boyce Foundation was founded in July of 2019 after Cameron's passing. His passing was a devastating shock to us and, as his closest friends and family, we were searching for a way to honor him. We realized his impact was so much bigger than us and that the greatest way we could honor him was to continue his legacy of change in this world. We decided to focus on curing epilepsy and eliminating SUDEP, the thing that took his life, and on ending gun violence, something Cameron was passionate about. We want to continue to explore and support causes Cam cared about because he is our guiding force. We were all absolutely blown away by the outpouring of support from around the world. Cameron inspired so many to people to give and it's truly been a beautiful thing born from tragedy.
What were some obstacles you encountered and how did you overcome them?
I think the most challenging thing was building this foundation while dealing with such a significant loss of someone who we loved so much. We established his foundation sitting around his family's kitchen table grieving together and none of us had any experience in running a foundation before. Everyone involved with our foundation at the start and the people we've brought on since lead with compassion and empathy, and that has made all the difference. Seeing that we are doing good in the world and how much it means to so many people makes it all a little easier. 
Explain to us what the foundation means to you.
Cameron was my best friend and he was constantly challenging me and pushing me to be my best self. I think in many ways the foundation feels like that same challenge. It's pushed me to explore the power of my own voice and how I can create positive change. It's been such an honor to continue his legacy.
When producing a campaign, what are the top priorities?
We want every campaign we produce to feel authentic to us and Cameron. We want to make sure every campaign comes from a place of love and passion for our message or cause. We're incredibly proud of our Wielding Peace campaign that Cameron started himself challenging people to "wield" a new kind of weapon, one of unity and creativity.
How do you go about creating a campaign? In what ways can you reach a bigger audience?
We have such a great team that is constantly coming up with creative ways to engage our audience. We're so lucky to have a built-in audience of people, many of whom are young, who supported Cameron when he was alive and are now supporting us. We believe that all young people should be empowered to change the world, so we're often asking ourselves how to engage the younger generation.
Tell us more about your childhood and how it shaped who you are today.
I grew up with a supportive family who really encouraged me to follow my dreams. I was lucky to be instilled with the idea that I could do anything, and I always knew at a young age that I had big aspirations. I started acting full time at 15 which feels wild in your teen years, but I always had such a grounding support system in my family and the friends I've made along the way.
If Cameron were here, what advice do you think he would give you?
To trust myself. Whenever I'd come to him for advice, he'd always say "you know the answer."
Message to everyone out there?
You can make a change in the world! Your presence and voice is so influential and I promise it matters. I think sometimes it can feel like if we aren't reaching everyone we are reaching no one and that just isn't true. Every individual you can spread your light and message to is so powerful.
Favorite quote?
These days it's Cameron's. "We all go…what you leave should be bigger than you."
What does love mean to you? How can people promote love and acceptance, even more?
Love means taking the time to understand and accept those who are different from you, and to always lead with compassion. It starts with your own relationships. Tell people you love them more often, I promise you'll never regret it.
What future plans do you have in store for the foundation and yourself?
For myself, I want to continue acting and using my platform for good and for the foundation. For the foundation, we are always looking for where we are needed. We are very excited to recently have partnered with CURE Epilepsy to fund a research grant for SUDEP and I hope we can continue to find ways to help.
Team Credits
@VULKANmag
Photography Ben Cope @ben_cope
Styling Adena Rohatiner @adenarohatiner
Glam Blondie– Exclusive Artists Management @blondiewoodbeauty
Interview by Alexandra Bonnet @alexbonnetwrites