Pop rock weirdos 
KITTEN
 release new single 
"Do U Still Love Me?" 
today via 
The
Orchard
. Listen to the track 
HERE
.
The fourth single from KITTEN's forthcoming full-length record due this spring, "Do U Still Love Me?" is a return to the emotional, bass-driven pop-rock of fan-favorite "Memphis".
Originally demoed by singer Chloe Chaidez as an apology to KITTEN guitarist David Stagno, her boyfriend at the time, "Do U Still Love Me?" captures Chloe's idiosyncrasy as a writer like few KITTEN songs have before. In a stream of heartfelt, occasionally comedic  lyrics Chloe lays bare her shortcomings and hopes that her honesty will be rewarded with love.
After years of periodically revisiting the track, KITTEN landed on a stripped-back, groovy arrangement that puts then-bassist Blu DeTiger's performance front and center. "Do U Still Love Me?" provides an earnest and humorous portrait of the singer and group at a unique moment in their history.
Chloe 
adds, 
"We all know the situation: you get super drunk, piss off your friends, and make a fool of yourself. This happened to me one night in NYC during the summer of 2018. I felt awful when I got home, so I started writing to cope. What began as hang-over therapy turned into an opus for everyone who's ever gotten to know me. Personal details aside, I think everyone can relate."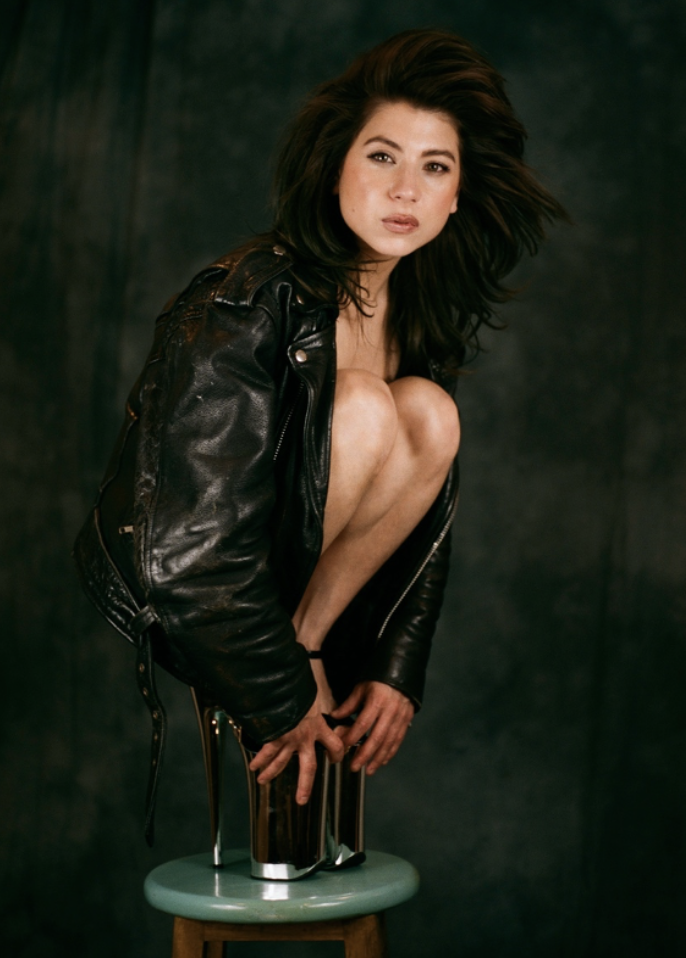 Photo credit: Tsarina Merrin
Known in large part for their ferocious live shows, KITTEN has done their best to respond to a concert-less era by embracing new social media and leveling up their home-recording game. TikTok proved to be a perfect platform for Chaidez's kinetic energy, and the time off the road has led to the completion of their long-awaited sophomore record.
If you've kept an eye on underground pop for the last half-decade, you've probably come across the name KITTEN. After releasing Goodbye Honeymoon Phase last year, with instant fan-favorites like "Memphis" and "Me", the band made memorable appearances on CHARLI XCX's NETFLIX show I'm With The Band: Nasty Cherry, and toured the USA with pop-punkers WATERPARKS.  They look forward to returning to the road.