Critically acclaimed singer, songwriter, and producer Jake Miller, has just released his hit new single 'SAVED ME'.
The track, which finds Miller singing to a chorus over a riveting trap beat, is the lead single from his forthcoming EP due out this winter, and is co-written by Miller, alongside Tony Ferrari (Monsta X, New Hope Club) and Whakaio Taahi (Hot Chelle Rae, Katelyn Tarver, Tonight Alive), who also produced the track.
While preparing for his exciting release, Jake took TikTok by storm as he accumulated a combined total of 500,000 followers in just five weeks—as well as 25 million views, and 4 million likes across his viral 'Quarantunes' movement.
Raised in Miami and based in Los Angeles—multi-instrumentalist Jake Miller takes matters into his own hands; not only does he craft all of his beats and write his own lyrics, but he also plays both the guitar and piano. His approach adds a tactile and heartfelt touch to create a sound that promotes honesty and insight to soulful pop melodies, augmented by trap drum beats and 808s.
Over the course of his rapidly growing career, Miller has amassed 275 million cumulative streams, shared the stage with the likes of Ariana Grande, Shawn Mendes, and Fifth Harmony, embarked on eight headlining nationwide tours, and has garnered the endorsement of People Magazine, Billboard, MTV, Teen VOGUE, Forbes, and Cosmopolitan. In 2019, he issued 'BASED ON A TRUE STORY', his 6-song EP that he wrote and produced exclusively in his bedroom, which has gone on to clock 15 million U.S. streams to date, and yielded the Billboard Top 40-charting hit single 'WAIT FOR YOU', which he performed on LIVE with Kelly and Ryan.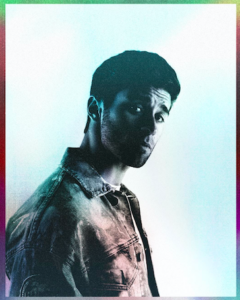 CLICK HERE to listen to 'Saved Me'—which is available to stream across all digital platforms via The Orchard. 
Make sure to follow, and keep up with Jake Miller as he continues to make waves in his promising career.
Follow Jake Miller On:
Photo: Joshua Valle
By Matt Koger