Epicure's Éric Fréchon Concludes Chefs Club Residency with Star-Studded Celebration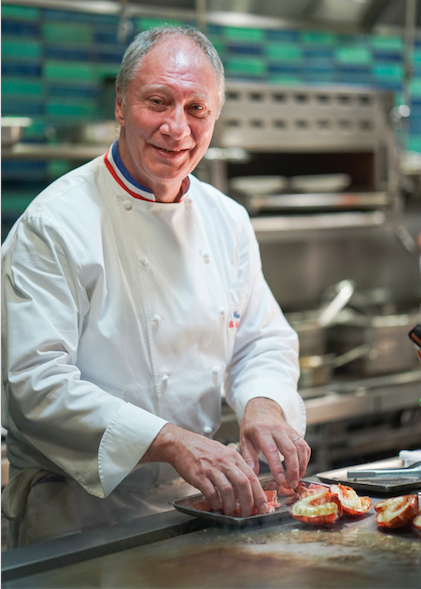 Éric Fréchon represents the pinnacle of the Parisian dining scene–for more than a decade he has held three Michelin stars, an exceptional achievement. Currently, Chef Fréchon is celebrating his 20th anniversary at Le Bristol Paris, and still his sincerest wish every day is to treat diners to an unforgettable experience. Thousands fly from all around the world to experience Fréchon's legendary gastronomy at Epicure, and last week the grand chef returned the compliment by taking his talents to Chefs Club New York from November 5-9. Following an evening of sold-out dinner reservations at Chefs Club, Fréchon was joined by an A-list crowd at Butterfly SoHo to celebrate a successful week.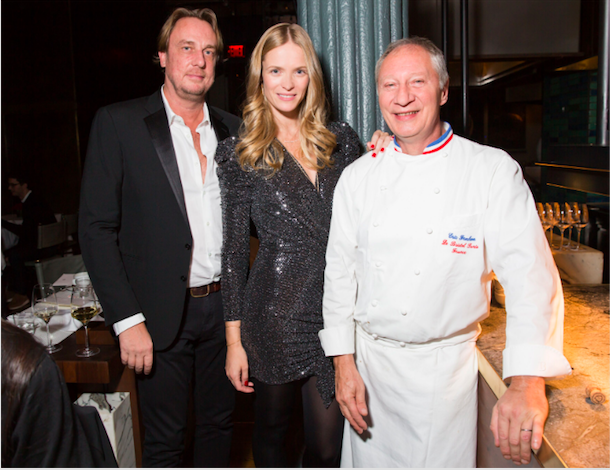 Éric Fréchon
Chef's Club
Noteables: Notables from the evening included James O'Hare, Maureen Smith, Charles Semail, Sylvian Rivet, Lee Whitney, Tonomo Munekata, Mitchell Leung, Lynn Dauterman, Aleksander Nikolic, Louis Arranz, Stephane de Baets, Sabrina De Baets, Meredith Boyle, Eric Frechon, Frederic KAiser, Edgar Vaudeville, Simona Andrejic, Keara Sober, Jasmine Lobe, Francesca Vuillemin, Lorena Bonner, Andrea De Lassus Saint-Genies, Maxime Delacorte, Jessica Markowski, Eva Tate, Carla Barucci, Deborah Mace, Isabella Oberg, Alana Jae, Inga Ruttgers, Ithai Golberg, Aexelle de Nicolay, Pierre de Nicolay, Roxie Ben, Thomas Hayo, Sebastien Nicolas, Rita Jammet, Jean Michel Cazabat, Antoine Verglas, Fabien Desgroux, Joe Marina, Sanne Vloet, Coby Levy, Carina Erl, Kristine Misakyants, Nausheen Shah, Dana Al-haj, Michael Satsky, Kyle Dopp, and Ross Mezzo.