When told there was an untitled Marvel movie project on the table, the talented Dallas Liu was not about to miss out on it! The unknown film turned  "Shang-Chi and the Legend of the Ten Rings" was a surreal experience for the actor. His role in this film brought him a sense of hope and a milestone in his path to success. This marked the true beginning of his acting career. With more projects coming up, make sure to follow Dallas Liu as he continues to soar!
Hi Dallas! Congrats on your role in Marvel's "Shang-Chi and the Legend of the Ten Rings!" How are you feeling about your performance in the film? What do you believe you brought to the table that no one else did?
I feel like I did a pretty solid job with my performance. I think everyone did an amazing job with each of their characters and I can't really say there was something that I did that stood out compared to the other actors.
Why did you originally audition for the role?
I was told this was an untitled Marvel project and I mean, who wouldn't take that opportunity? I wanted to be able to take my career and future to the next level honestly. This was an opportunity that I was not going to miss out on.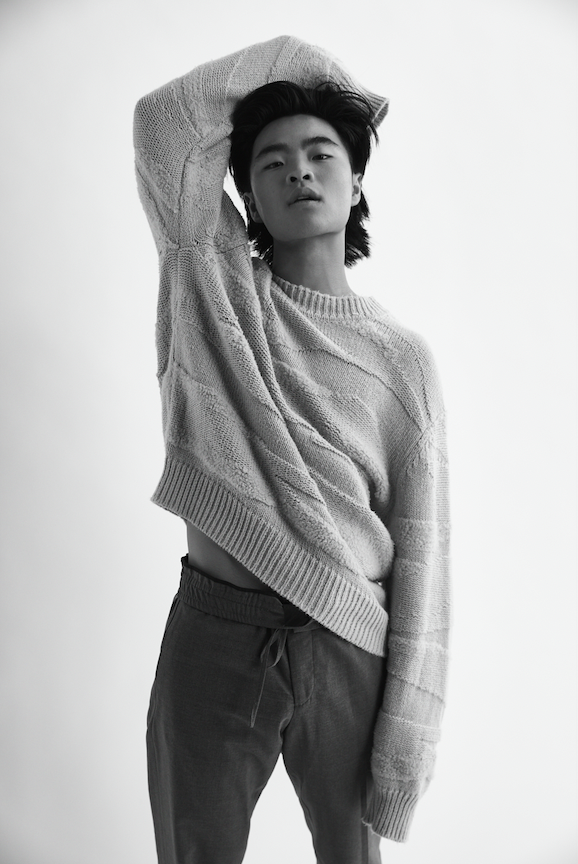 Who did you connect with the most on set? Any moment with that person/people that stood out to you? 
I really connected with Awkwafina during my time on set. Working with both Simu and Awkwafina was definitely an experience I won't forget. They're both extremely hard working and I think just seeing them doing whatever it takes to get the scenes perfect was something that stood out to me.
As an actor, what do you first hope to accomplish? What is your ultimate goal? 
I hope to make everyone around me proud and show them that all the faith they put into me was worth it. My goal is to work my butt off until I can make it to the top.
Tell us what your role in this film meant to you. 
It gave me hope. I spent a lot of time working on my craft and waiting for the right opportunity, and for this role to come my way felt like the beginning of my career.
Why martial arts? What does it bring to your life? 
Martial arts started out as a way for me to build my confidence as a human overall. It has taught me so much about how to treat my daily life and my career through discipline, my experience in sparring with others, and how practice makes perfect.
Growing up, what kind if challenges did you face and how did you overcome them?
I constantly felt the need to prove myself to others. I overcame them by traveling around the world. I realized that everyone is living their own lives and going on their own journey. At the end of the day, the only people that care are the ones that you are close with and share a bond.
Best advice you have ever gotten? Best advice you would give to others? 
The best advice I've ever received is actually the same advice I'd give to others and that is to bet on yourself. Take risks. High risk, high reward. Obviously, be smart and be aware, but don't be scared. Life is filled with negativity. Might as well take a shot, and whether it goes in or not, at least now you know. I try my best to live my life without any regrets.
What is something most people don't know about you? 
I'm addicted to coffee lol.
Where do you hope to end up in life? Do you feel as though you are finding what your true purpose is?

I just hope I'm happy and comfortable. I feel like I'm still sort of figuring it out, but I think I'm getting close. Whatever it may be, I'll be grateful and give it my all.
What comes next? 
Avatar the Last Airbender is an upcoming project that I'm extremely excited to take part in. I will be playing the Prince of the Fire Nation, Zuko.
VULKANmag
Talent Dallas Liu
Photo Courtesy of Jonny Marlow
Interview Alexandra Bonnet