2020 has proven…difficult, to say the least, and with Halloween arriving, Good Dye Young is still the perfect choice to perfect your Halloween fit at home! Many gatherings will happen on zoom but hey! Doesn't mean you can't dress up and have some fun, right?!
Known for their vibrant colored dyes, Good Dye Young has a shade and product for everyone. For the person who's interested in keeping their new 'do into November, Good Dye Young's Semi-Permanent Hair Color ($18) is the best choice for them. With colors ranging from Pink Puff (a lighter pink) to PPL Eater (a dark purple) and Rock Lobster (a bright red), there's a color perfect for any costume.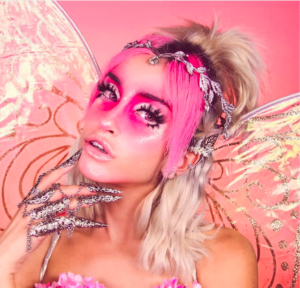 For those who want their look gone after a couple washes, Poser Paste ($13.50) is the way to go – with colors ranging from Kowabunga (lime green) to Riot (a take on Hayley William's classic Paramore look).All of Good Dye Young's hair colors are vegan, cruelty-free, and contain no bleach, sulfates or parabens. Make sure to check out their stuff and let's get spooky!!