For Food lovers… 
We are all stuck at home, like most of the world, the best French pastry chef, Cedric Grolet has decided to entertain us. He launches a food contest to his community on Intragam to be realized in the next few days.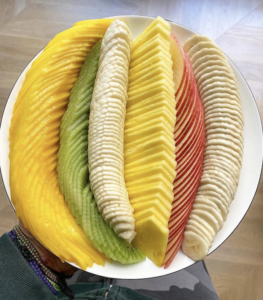 The concept? To sublimate the fruits. As he explains on Instagram, "The rules are simple: bring a knife, find fruit within a mile of your home and be creative!"
The reward? A day at his side in his creative lab after lockdown.
The pastry chef with 1 million followers, invites everyone to participate and propose his own interpretation of this healthy dessert! So, good luck and impress us!
By Justine Duclaux
Photo: Instagram