Dana Vaughns released his latest project "Love So Different" which was inspired by his long-distance relationship with his girlfriends. Feeling very emotionally connected to it, it is clear that Dana is accessing higher levels both in his life and music. Keep it going!

In what ways is your latest release, "Love So Different," different from your other songs? Can you tell us more about the concept behind it?
With project "Love So Different", I wrote songs inspired by my long-distance relationship with my girlfriend, with the main subjects being self-love and acceptance. During the recording process, I spent a lot of time reading which gave me a better perspective on life and things that I control over versus what I don't. From there I felt a sense of growth and mature & started to write & produce with no intend but to say what was currently on my mind.
What does this project mean to you? What side of yourself do you feel you showed through this release?
This project means a lot. I feel more emotionally connected to this project than my debut. I shed some light on the side of myself I had to use to pull me through the end of 2020. These songs came from a positive place as I wanted to be proud of who I was, instead of questioning my future.
In what ways did you embrace self-love when the pandemic first started? Any new routines/habits you started?
More than anything I listened. I didn't force myself to be outrageously productive or a couch potato. I simply followed my heart every morning and did what I deemed necessary to put a genuine smile on my face.
You also star in Netflix's "Never Have I Ever" Season 2. What has that experience been like? 
Never Have I Ever imagined I would be on a Netflix show until it happened! The experience on and off set has been a blessing. I'm honored to play Marcus. It seems like everyone who watches comes back with positive reinforcement that what we feel isn't just because we are a part of it, but because it's a great show!
In what ways are you & your character Marcus Jones similar or different? 
Marcus and I are similar in the sense that we keep to ourselves and are down for the ride. An easy going, slightly better than average dresser, who's moves get the ladies lol. Where we differ is that I would most likely be in a "Paxton" position in real life. I've never really had the life experience of being the "side-piece" in my friend groups.
What does this show bring to your life? Lessons learned?
Working on this show has opened me up to adding more context to a character even when it's not provided. With this only being my second series, I've been in; I've realized that what you put into the character is what you'll get out.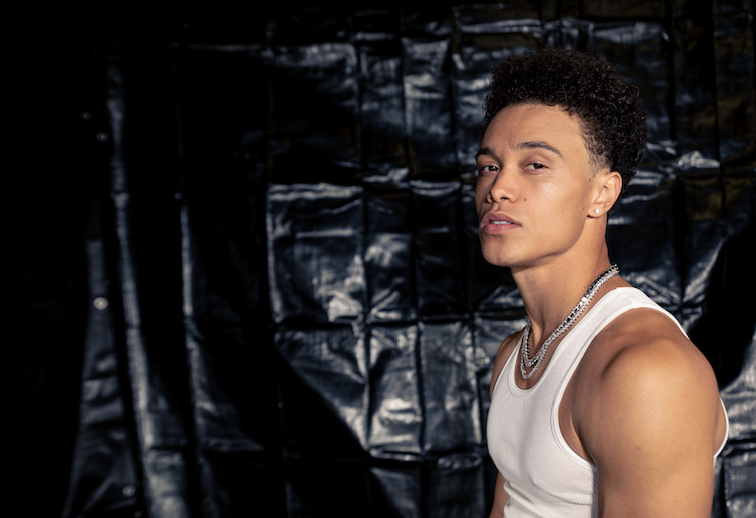 How does it feel to have your single "Girlfriend" featured in the series? 
I feel appreciative! The show could've stuck to their original plan of adding another song into the finale, but they kept the love in house and gave me (Dana) a chance to bring some of my personality off camera, on set. It's not often the opportunities arise, yet alone for it to come to fruition.
When producing a music video, what is your order of things? 
It usually goes concept outline, then selecting the best director for the idea, then location, dancers, etc. My main goal with videos is to amplify the meaning of the song while adding in special moments to showcase my talents in all areas.
How was the experience like shooting the music video for "Passionate"? 
It was a hectic breeze. We enjoyed the city of Newport beach while filming the video. We indulge in exotic fruits, beach views, and a cruise in a hummer. Fun fact, the police pulled us over and threatened to take the footage, but you know I couldn't let that happen!
What comes next?
Next is the "Warning" music video, hitting the studio to finish my next few singles, and a few live performances. All around more content for my people to dive in to. Follow me for the latest info!
Photo Credits: Chad Brady
Interview: Alexandra Bonnet