Currently seen on BET's original hit series "Ruthless" as an actor and singer of the opening theme song, Anthony Bless is an actor, athlete and Hip-Hop artist that has been professionally performing for audiences since the young age of 19 in New York.
Following the character Ruth Truesdale as she uncovers the truth behind the religious cult that the show centers itself around, "Ruthless" allows Anthony to portray the character Malcolm Green. Apart from being on the show, Anthony produced and sang the original theme song for the show which can be found online via Apple Music, Spotify, TIDAL and Pandora Music.
Besides portraying Malcolm Green, Anthony has appeared on various networks on various types of shows including ABC's "Agents of S.H.I.E.L.D", TNT's "The Last Ship", Hulu Original "East Los High", BET's "Sistas" and USA's "Burn Notice".
In pursuing his music endeavors, Anthony is the founder of the entertainment corporation "The Bless Effect" and has released an album titled "BLESS". He has performed live at various industry venues including Hwood Group's The Peppermint Club, American Airlines Arena, and Club Mansion Miami. He has also performed overseas in the Bahamas aboard the Carnival Imagination for the official OMG Memorial Weekend Cruise. 
We were lucky to be put in touch with Anthony. See our convo below!
Tell us where you got your love and passion for performing and entertaining. Do you recall if there was a moment you wanted to be part of the entertainment industry?
I think the music love is what came 1st. Then sports & acting. My family, being from Cuban & Puerto Rican descent, always had great music playing… especially when they were house cleaning. Lol. Whitney Houston, Nat King Cole, Ella Fitzgerald, Hector Lavoe. And growing up in NYC there was such a strong influence of hip hop artists that were extremely highly skilled. That set the foundation for a nice music palette. Mi Familia always cared about the arts. We're a passionate people & there were always conversations about movies, actors, poetry, books, music & sports. I was heavy into sports & writing poetry. That led me into music competitions & an addiction to the electricity you feel when being on stage! Once I got into music & acting…game over. I sacrificed everything in my life, happily & passionately, to accomplish my goals. The sports background, especially idolizing Michael Jordan, made me extremely competitive & goal oriented. Game over. Once you find your calling, your passion, it completely engulfs you. Mind, body & soul.
How did you get your start with acting and singing, and what has been something you least expected about it? 
Re: Acting, that started in Prometeo theatre in Miami, Fl. Re: Music, a friend of mine who I played football with was a deejay in Miami. We used to hang a microphone from his room ceiling & record on a 4 track & that was it. I was hooked! By the time I was 19 I was writing 3 -4 songs / week. I think the part I least expected was the fact that money 💰 plays such a major factor in getting to a level of success.
What is your most memorable moment in this industry to date? 
For sure it was booking my 1st series regular with Tyler Perry & then having my song end up as the theme song at the same time. I'm so grateful that my músical skills & acting aligned for this epic moment. I get chills just recalling this memory. Believe in yourself!!!
You're set to star in the upcoming BET hit show "Ruthless", what was it like working with Tyler Perry and his creation? 
Working w/ Tyler Perry is like taking the limitless pill. Where regular tv shows are doing 7 pages / day of script, we're doing 50-60. You better come ready. Also, he is the most generous & amazing person I could ever dream of working for. He really sets you up for success & brings out the best in you. He leads by example & I respect that. We all do.
Tell us about your character Malcolm Green and what we can expect you in the show. How did you prepare to get into character? Did you face any sort of challenge in portraying your character?
So "Malcolm" is Quite the antihero. He has really good qualities & then a Ruthless side that shows the darkness that can exist within people. Preparation for  "Malcolm"'was exhilarating & allowed me to tap into my "toolbox" of skills. As actors, part of "tapping" into a villainous type role is to see them without judgement. The deep work comes when you have to find a reason for "why" this character has to be so ruthless. The challenge I had for "Malcolm" was the same thing that excited me. To make people love & understand his dimensions regardless of how heinous some of his actions may be. "Malcolm" allows me to see outside of my own perspective. Its a beautiful journey.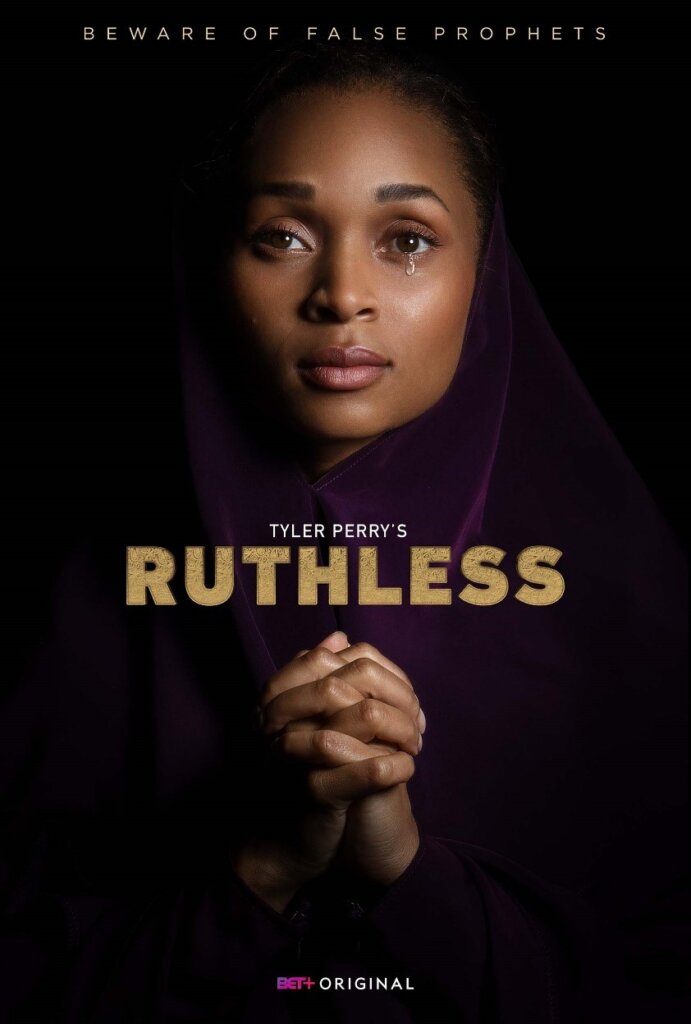 As an actor, what do you hope to accomplish the most? Same as a singer?
My dream & vision is to win an Oscar & a Grammy. I'd love to leave a powerful message behind when accepting… that anything can be accomplished with Faith, Love, Passion & Hard work.
What has been the most memorable moment in your career so far?
When I auditioned for "Malcolm" and Tyler Perry said, as i was exiting, "we'll get in touch very soon."
That's it. I was levitating!!!
What is a hidden talent of yours or something viewers may not know about you?
Hidden talent, I'd say my fighting skills. I've been through boxing, muy Thai + Jeet Kune Do training for the majority of my life. Also, too many street fights. Thank you NY & Miami upbringing
When you're not busy working, what do you like to do in your free time? 
Eating!!! I ❤️ great food & finding a new venue / new chef to experience. I love doing hikes w my Blue Pit (Hendrix) and chasing sunsets 🌅. I'd plan my entire life around sunsets if I could.
Do you have any other exciting projects coming up? 
I have a song I'm releasing 8/29 titled "Now Everybody Get Up."'8/29 is my Father's bday (RiP). He is an Ángel on my shoulder & Im so grateful for the love, structure & honor he instilled in me.
Where can people find you on social media? 
@IamAnthonyBless (Instagram, Fb, Twitter) & Anthony Bless on all music platforms (apple music, Spotify, tidal, YouTube)
Photo credit Colleen Allison