Emerging pop powerhouse MkX has released the Y2K music video of our dreams for his escapist pop bop "Fall." Inspired by the larger than life CGI videos of the 90s, the retro-futuristic CGI visual revives pop's golden age – the era of HitClips, frosted tips, MTV's TRL, and Britney's "Oops!… I Did It Again" – and it was all shot and edited solely by MkX while in quarantine… the exact opposite of his previous, collaborative single "Down" which features the one and only cupcakKe.
Drawing his visuals aesthetic from millennial nostalgia, the former tour opener for Ariana Grande and Christina Perri counts some of the biggest names in pop as his major musical influencers, including hitmaking songwriters and producers Max Martin and Rami Yacob and multifaceted artists Lady Gaga and Tinashe.
In proper solo boy-band fashion, MkX's smooth vocals transport all who watch to a world filled with every 2000's pop music video highlight that made us fall in love with the genre. Layered with eye-catching scene changes, MkX sings of purposely avoiding inevitable heartbreak before flipping the script to pursue the relationship himself. With silky cords reminiscent of JC Chasez [N*SYNC], MkX brings back a heavily missed chapter of the pop world. "Fall" fully embodies all the elements that have laid the groundwork for the genre, all while paying a proper homage to all of those who came before him, and with it MkX delivers your next favorite pop single.
Empowering his fans to dare to be different and be unapologetically themselves with his glossy pop gems, you may also have heard MkX's musical touch on "Young & Wild" from K-Pop supergroup TWICE's platinum-selling EP Yes or Yes. In his own music, MkX has independently earned over 5 million Spotify streams and acclaim (including a seal of approval from Black Eyed Peas for his hyperpop cover of "Don't Phunk With My Heart") for his singles "right place, at the right time," which received heavy rotation from SiriusXM, and "One Sided Love," a polished, pop-infused R&B anthem which hit the Billboard Top 40 Indicator.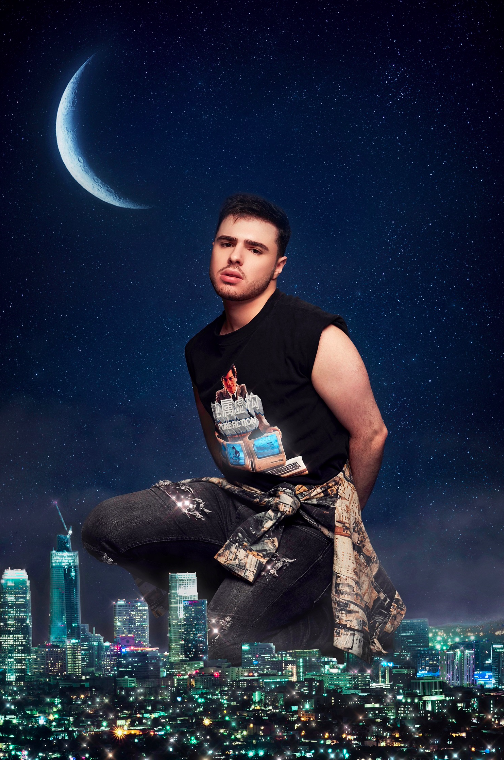 MORE ON MKX:
Architecting every nuance of his vision with high-tech industrial sound design to create futuristic pop gems, MkX's music has garnered media attention from Pitchfork, NYLON, Popdust, Hollywood Life, Brooklyn Vegan, Yahoo, NME, CelebMix, and more. An accomplished songwriter, producer, and pop scholar who uses his encyclopedic understanding of pop music to craft his own world, MkX draws his sonic and visual aesthetics from millennial nostalgia and pulls inspiration from producers Max Martin, Rami Yacoub, Darkchild, Sophie, and Cashmere Catalongside multifaceted artists like Lady Gaga and Tinashe. MkX also produced and co-wrote "Young & Wild" for K-Pop supergroup TWICE's platinum-selling EP YES or YES which hit #1 in South Korea and Japan. Before emerging as a solo artist under the moniker MkX – where the "X" represents self-expression through his art – MkX previously toured with Ariana Grande, Christina Perri, Rixton, and more to help the world find their own "X" before attending the prestigious Berklee College of Music in Boston.
Photo Credit Anthony Grasetti