Saint Jewels
luxury jewelry atelier, founded by Fine Jewelry Artist 
Gerard Alexander
, is the talent behind the exquisite gold and diamond-encrusted McDonald's "Big Mac," "French Fries," "McFlurry" and "McDonald's Serving Tray" chain accessories, worn by global superstar
J. Balvin
in his new campaign with the fast food giant.
Collection Details:
Saint Jewels, Big Mac – A 14-kt yellow gold "Big Mac" pendant that weighs a solid 164 grams. The "pickles" and "lettuce" are encrusted with tsavorites and emeralds, while large natural brown diamonds make the "burger patty." Champagne diamonds were pavé'd as the "Special Sauce," with high-polished gold for the "cheese."  Total diamond carat weight is 2.40 carats and 1.10 carats of precious colored stones.
Saint Jewels, French Fries – A14-kt yellow gold "McDonald's French Fry" made of 500+ pavé set natural rubies and yellow diamonds on the "McDonald's arch." The item is topped off with  10.81 carats of rubies and .85 carats of fancy yellow diamonds.
Saint Jewels, McFlurry – A 14-kt white gold "McFlurry," weighing 260 grams, and pavé set with 1100 stones of white full and single cut diamonds (VS2+), black diamonds for the "oreo," and mixed-toned, natural blue vivid sapphires and blue diamonds, totaling approximately 14.53 carats.

Saint Jewels, McDonald's Serving Tray – The "Big Mac," "French Fries," and "McFlurry" pieces separately attach to a solid, handmade yellow gold "McDonald's Serving Tray" that weighs 154 grams. The tray was created with a nanoceramic, vivid red coating that provides the finished product with a scratch resistant, velvety golden red finish. This accessory is able to be worn as one whole piece to showcase and replicate the "J Balvin Meal" at McDonald's. All pieces are worn on 5mm solid white and yellow gold cut box link chains.
"It'd be easy to say the McFlurry was my favorite piece to design, with its two different cuts of white diamonds on the body and ice cream portion. But I feel like the detachable iconic red McDonald's tray is what stands out the most. I didn't want to do enamel on such a large piece, because of its cheap feel and loss of luster. A rose gold isn't saturated enough to give it that red effect. The tray is special to jewelry enthusiasts, because of the nano-ceramic e-coating we used, which is something new, that most jewelers don't even know exists, let alone know how to execute. We turned this project around quickly and poured the most innovative techniques into the project to make the look just right. I'm excited to share it with McDonald's, J. Balvin and now the world," said Alexander.
Gerard is a widely respected fine jewelry artist among Hollywood and Miami elites, sought out for his culturally affluent designs. Clients include American Actor and Director Kenya Barris, British Racing Driver Lewis Hamilton, and Singer Toni Braxton. Fans of Barris' hit Netflix show "Black AF" will recognize Saint Jewels works, as Alexander created all of Barris' iconic on-screen gold and diamond-encrusted chains. He is also regularly tapped by pro-athletes.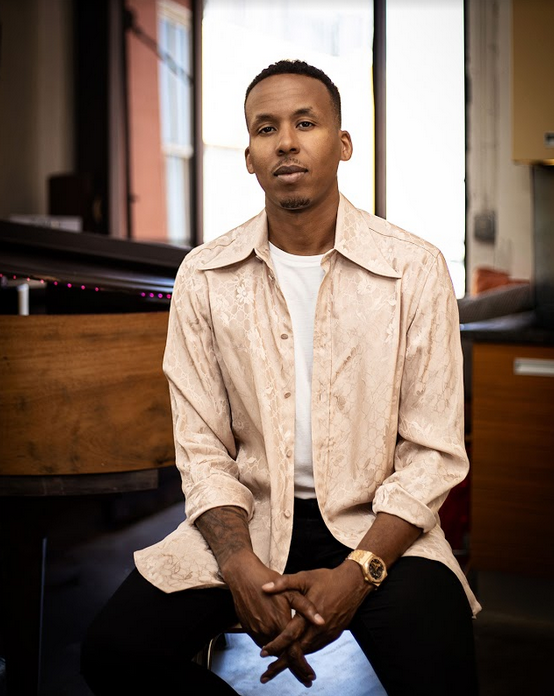 ABOUT SAINT JEWELS
"In order to be irreplaceable, one must always be different." 
Saint Jewels is a luxury jewelry atelier in Beverly Hills, California that specializes in creating rich, custom designs that captivate and delight. Founded by master Jewelry Artist Gerard Alexander, Saint Jewels reaches an elite roster of global clientele whose fine jewelry preferences go far beyond the imagination, and have a deep appreciation for fine art pieces that embody confidence, art, joy and love.
Born and raised in New York City, Gerard was born into a family of avid artists. He first began painting and sketching as a child. By the age of ten, he was a student at the New York Students Art League. There, Gerard honed his skills in life drawing, painting and sculpting. After learning to sculpt, he began designing jewelry. Gerard's interest in glamour and aesthetics compelled him to sketch jewelry relentlessly. He unknowingly designed his first piece for a family friend, who took an interest in one of Gerard's early sketches, then commissioned the piece to be made by a neighboring jeweler.
This single act served as the catalyst for Gerard Alexander's career as a fine jewelry artist. He found endless inspiration in the forging of precious stones and heavy metals. Upon completion of fine art studies, Gerard became the executive assistant to a private jeweler to the stars in New York City's famed diamond district. He used every opportunity to study, learn, and explore  the design, creation and sales of exclusive, high-value pieces. In 2014, Gerard changed coasts, where he began an apprenticeship to a hand maker of fine jewelry in downtown LA. Gerard began developing privately commissioned pieces for a high-end contemporary luxury men's jewelry brand, which would later become Saint Jewels.
Believing that 'art is life', Gereard's designs are ignited by his passion for the arts, art history and style. He akins his love for art to breathing fresh air and creates with a fresh, youthful style and vision that's anchored in an amalgamation of knowledge and instinct. 
To better understand stones and diamonds, Gerard later earned a Graduate Gemologist Diploma from the Gemological Institute of America (GIA) in Los Angeles.  Embracing the concept of individuality and irreplaceability, he approaches each new piece instinctively, using his aesthetic awareness.
Today, Saint Jewels is well-known in high networth circles for his originality and daring yet delicate designs.