Amitié by TDB Releases Part II Of Their FW Collection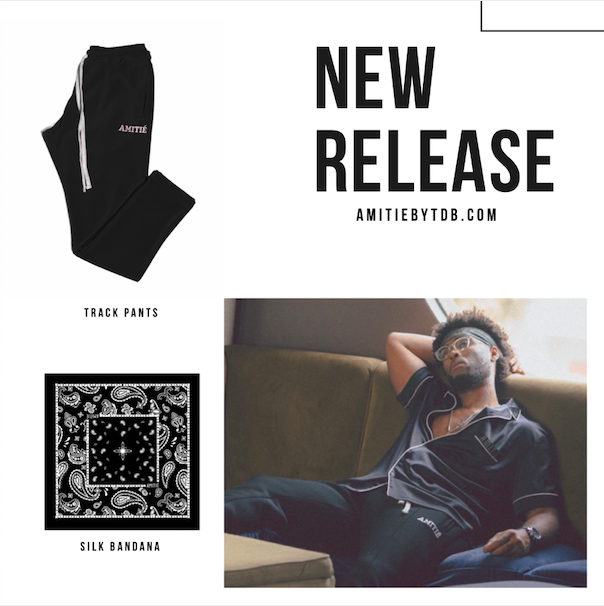 Are you guys sitting for this? Amitié by TDB recently put out the second part of their Fall/Winter Collection. Following their Bandana Capsule, Creative Director of LA's popular new Cut and Sew brand, thatdudebarry, put together a collection made of pieces meant to be useful during the recent stay at home orders as well as post-lockdown outings. 2020 has been a year, to say the least, so why not treat yourself to a cozy and stylish fit? For those long days at home or quick runs to the market, this collection fits it all! Dress it up or down, everyone can find their perfect fit.
Nicknamed "Cozy In The Club" this collection offers a silky smooth pajama inspired shirt, a silk Bandana, Track Pants, and a Black/White colorway of their Signature Paisley Mask(Also available in a "Mask Pack" that includes the original colorway). Amitié finished this release with a Quilted Windbreaker that offers many aspects of functionality, as well as comfort and style.
The styles are beautiful, feel amazing, and will leave you wanting more…
Pre-Orders will be shipping on or before December 22nd and are available at amitiebytdb.com
Instagram: @amitiebytdb
By Alexandra Bonnet