Anwar Hadid and Yoni Laham's unisex jewelry collection Martyre has tapped Zayn Malik, the former boy band member, singer/songwriter and fashion icon known worldwide simply as Zayn, to star in its latest campaign. 
In the new images, Zayn is seen on a plain white background with minimalist styling, keeping the focus as much on his persona and as the jewelry pieces. His arms and fingers are stacked with silver and gold bracelets and rings, while layered chains are strung around his neck.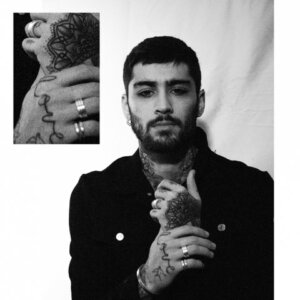 The shoot organically happened at photographer Alana O'Herlihy's New York apartment, "proof that simple is best" Hadid says. "In these pictures, Zayn is the personification of what our jewelry stands for."
Hadid and Laham launched the line in 2018 with the mission to place emphasis on substance and symbolism, creating pieces that redefine the current construct of jewelry while representing strength and fortitude. 
Standouts from the shoot include their signature Sinner Cuff and Necklace, both etched with the brand ethos "Every sinner dies a saint." Zayn also wears rings, like the Martyre, stacked on both hands along with chain bracelets and pendant necklaces.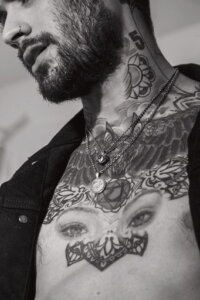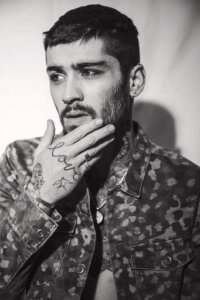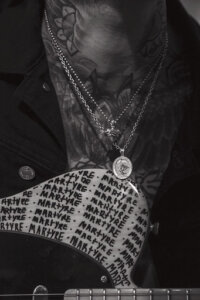 The new campaign marks the company's first time collaborating with Zayn and its second major shoot after its launch featuring Hadid and Georgia Fowler. Fans and followers can expect to see the new shots splashed across social media and the Martyre website starting Tuesday, March 10th, when the campaign officially drops. 
Martyre jewelry pieces are priced from $90 to $3,000, and are available for purchase at martyre.com. To see the entire Zayn campaign, please visit the website and follow them on Instagram @martyre. 
Images Courtesy of Alana O'Herlihy