100 Delicious Nonalcoholic Recipes from Seedlip & the World's Best Bars
By: Seedlip & Ben Branson
Seedlip Cocktails, the first book from the world's first distilled nonalcoholic spirit, solves the ever-growing dilemma of 'what to drink when you're not drinking'. Based on the distilled nonalcoholic remedies from The Art of Distillation written in 1651, Seedlip Cocktails (Weldon Owen / January 7, 2020 / $20.00) offers ground-breaking, acclaimed, artisanal, recipes from top mixologists around the world.
Cocktails include:

'Milk Punch'                     'Peas & Flowers'             'Grass is Greener'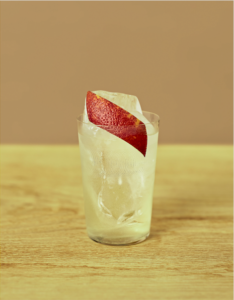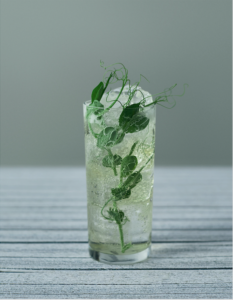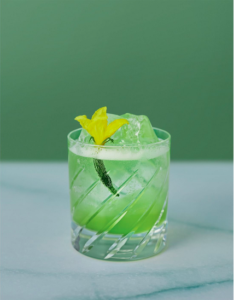 Cocktails created by renowned mixologists including
Josh Harris (Trick Dog, San Francisco)

Aidan Bowie (Blacktail, New York)
 Seedlip is a grown-up, nonalcoholic alternative to spirits that balances crisp, delicious flavors and healthy, natural ingredients. Launching just in time for "Dry January," when many people resolve to drink less for better health, Seedlip Cocktails offers an exclusive collection of 100 of Seedlip's finest cocktails as well as insight into their ethos, technique, ingredients and newly-commissioned images from leading drinks photographer, Rob Lawson.
About Weldon Owen:
Founded in 1984, Weldon Owen is a high-quality, nonfiction book publisher specializing in producing innovative, richly illustrated lifestyle books in the categories of food and drink, sports and fitness, popular science, craft and design, and popular culture for the global market. Weldon Owen illustrates great ideas and breaks down complex skills so anyone can learn them, while being entertained and inspired along the way. Weldon Owen is a division of Insight Editions. For more information and inspiration, visit, www.weldonowen.com.
About Seedlip:
Headquartered in The Chilterns, England, with U.S. offices in Los Angeles, CA, Seedlip is dedicated to changing the way the world drinks by pioneering the world's first distilled nonalcoholic spirits. Solving the dilemma of "what to drink when you're not drinking," Seedlip offers a sophisticated alternative to overly sweet or fruity options and is served in over 7,500 prestigious cocktail bars, hotels, restaurants, and retailers across 28 countries.
Seedlip's history stems from an ancient book published in London, in 1651, called The Art of Distillation, offering forgotten copper-pot distilled, nonalcoholic remedies now repurposed to champion a new nonalcoholic drinks category. Served with Ginger Ale or as the base for nonalcoholic cocktails, the brand's first incarnation, Seedlip Spice 94, is an aromatic blend of Jamaican all-spice berry, cardamom, citrus peel, and two bark [oak and cascarilla] distillates. The brand's second offering, Seedlip Garden 108, is an herbal blend of pea and hay distillates from the founder's farm, combined with rosemary, thyme, spearmint, and hops. The third Spirit from Seedlip, Grove 42, is a celebration of the orange; an adult, citrus blend of copper-pot distillates including bitter orange, mandarin, blood orange, lemongrass, ginger, and lemon.