While many of us are still trying to hold onto the Christmas Spirit, there are a few readers I am sure are willing to move past the cookie cutter Christmas movie that is always the same. For the rest of us, there are more movies we can still watch before the New Year and I am here to remind you of Blumhouse's AMERICAN REFUGEE and one of their stars Zamani Wilder.
The beautiful and energetic emerging actress stars stars alongside Erika Alexander ("Living Single"), Derek Luke ("13 Reasons Why") and Sam Trammell ("True Blood"). AMERICAN REFUGEE now available on Epix and Amazon prime, fellows a family seeking shelter a neighbor's bunker as the nation falls under martial law all while the American economy is collapsing. Their situation, however, will have them realize dangers inside may be greater than those outside.

Tell us where you got your love and passion for performing and entertaining. Do you recall if there was a moment you wanted to be part of the entertainment industry?
I started off as a pageant baby where I was introduced to the Glitz and Glam of the performance industry and winning a few of them I was given great opportunities around Atlanta like performing in parades modeling for magazines etc. I also performed in many of my Local Church Plays and dance performances. My dream at a young age was to be on Disney! Whether it was "High School Musical" or  "That's So Raven" etc. I knew every song and almost every line. What brought me into acting was my drama teacher at church she pulled me and my grandmother to the side one day after rehearsal and asked has she ever thought of the idea of putting me into acting classes and auditions for plays and or TV! I was about 10 at the time and Tyler Perry Plays were the talk of the town! I ended up going to a Madea Play that following weekend and Fell In Love!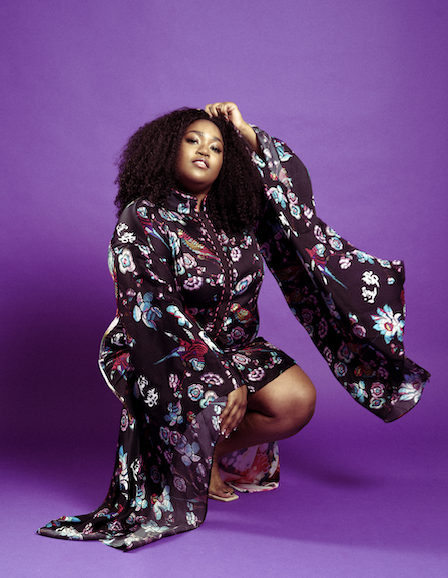 What is your most memorable moment in this industry to date? 
Omg its so many! can I pick two?! Lol I will have to say my most memorable moment to date for me, without saying much is as of right now I currently was given a role in a major film on Netflix that will be out next year. It was memorable to me because as I received my call sheet, started my first day on set and met the rest of the actors, I realized these are actors I have watched on TV and admired and honestly it made me aware of how far I have come and how much further I will go! I was already full of gratitude but oh baby! Now I'm on a whole different level. It really gave me a sense of what hard work, dedication and determination can do for you! And as I continue to work and book, I start to become more aware of the personal connections I form with the different characters I am trusted to become.
Tell us about your filming experience on AMERICAN REFUGEE and the premise of the movie. How did you enjoy working on the film, filming in New Orleans and with a Blumhouse produced film?
There were so many memorable moments on set I can't choose just one haha. But I have to say the time that we got to spend out in BEAUTIFUL NEW ORLEANS together was something I will never forget. From cast to crew, we all became very close, we became a real family. The dynamic was amazing from inside jokes to random gifts on set to even laughing at TikToks with Derek Luke and Ali Leroi. Chemistry was made on and off the camera. I really looked forward to getting up the next day and filming and working with every one we even took some fun trips to zoo's and events (cast and crew). The last day was super hard being that so many connections and friendships were made but I can say till this day I still communicate with majority of everyone that was a part of this life-changing film. I loved the realism about the story hands down shout out to the authors of the original script Allison Buckmelter and Nicolas Buckmelter. I believe this story is something that everyone can relate to. This film really tackles a lot of controversy and issues that are happening today or could happen a few years from now and in a sense, it is preparing and teaching you how to gravitate towards real life situations if we were ever to get to a point where we have to survive. This film really shows what can happen when you are faced to put all your difference aside to protect yourself and your family. If you would have told me at 11 years old I would be in a Blumhouse Movie I probably wouldn't have believed you! Blumhouse was always my go-to for horror, suspense, and thrillers movies hands down! I mean its BLUMHOUSE they have created so many legendary movies that have been staples and memories in people's lives for years so all that being said I am so honored and blessed that Blumhouse trusted me to help them bring a film to life.
How was it working with such a strong cast? Any behind-the-scenes stories you can share? 
I couldn't have asked for a better CAST! Working with such strong and experienced actors was very eye opening for me. If we weren't laughing and joking around dancing. We were sharing stories and opinions and just have some amazing conversations. Being able to work with legendary actors and creators was a very inspirational learning experience to me. Especially watching their process as they embody their characters and bring them to life.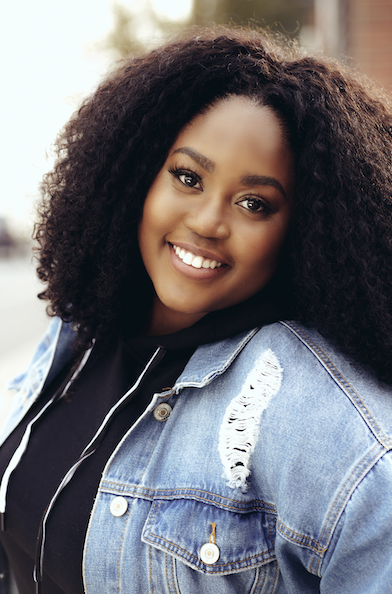 Who would be your dream costar? Or who would you like to work with? 
I would definitely love to work with KeKe Palmer. She is one of my idols! The way she challenges herself with different characters and always gives off some of the most astonishing performances has always inspired me! And her personality is just a whole vibe! I literally grew up watching Keke Palmer and she is honestly just a great person all around and I would love to one day cross paths and act alongside her.
As an actor, what do you hope to accomplish the most?
I would love to accomplish a legacy of creating things that will last forever and will be remembered even when I'm gone, whether it's creating a foundation or a cause that can help others. I love the Idea of creating something that will keep improving the world and others as life goes on. Every story relates to someone and as an actor it is my duty to make sure I allow my character or whomever I am embodying in that film or show to help and touch the hearts of many and to let them know they aren't alone.
Currently, what were some of your favorite shows/movies and why?
I am a sucker for Comedy and Romance! I have many! But to name a few I would have to say one of my favorite shows is "Insecure" Hands-Down Issa Rae! Is a phenomenal writer and actress! I also love the movie "Poetic Justice" Janet Jackson and 2 Pac Shakur himself really brought that story to life and I cry every time so I will always love that movie lol!
What is a hidden talent of yours or something viewers may not know about you?
Okay you won't believe me but I can read minds! I bet you were thinking … "How is that possible" just kidding! But one thing you guys don't know about me is that I am an extreme virtual gamer on my free time. I love to pay Sims 4 and build different worlds and characters and create scenarios and live out different lives in the game! Lol I guess that's where I get some of my acting from. To me, acting is like escaping reality and becoming someone else for a change. It is such a breath of fresh air!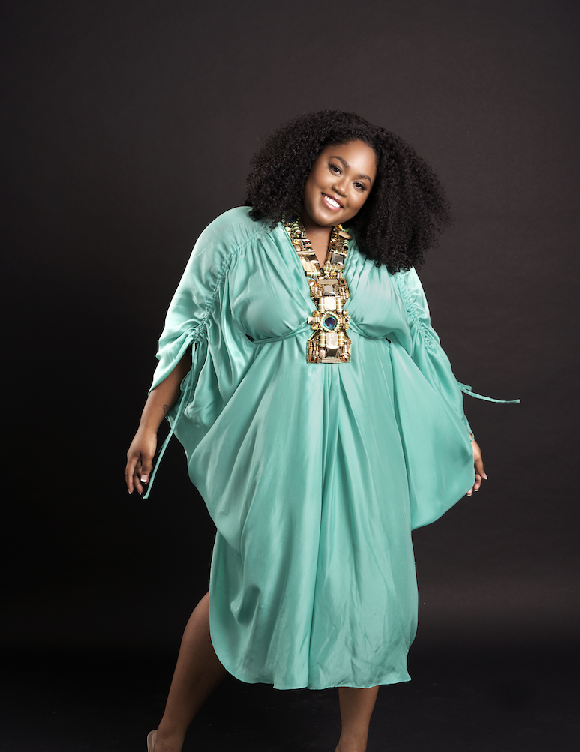 When you're not busy working, what do you like to do in your free time? 
Did I mention sims? Haha! But I also love to shop, I consider myself a bit of a shopaholic! I also love to go on walks with my puppy she's super hyper and full of energy! Sometimes it's hard for me to keep up! Spending time with my family and my best friend aka my Mom is also a must for me! I Also am on a new health journey so I'm growing to love yoga day by day so those are some of my activities I love to do.
If you could trade places with someone for the week (dead or alive), who would you pick and why?
HMMM definitely Beyonce! Lol I mean come onnnn who wouldn't wanna be Beyonce for a Week!
What kind of show/movie do you hope to tackle next?
I would definitely Love to cross a dramedy or a romance off my list. Although I am loving these thrillers! Lol I wouldn't mind a horror!
Photo Credit: Franz Mahr