Alexandra Duparc, or better wise known as SKANDRA, has recently taken TikTok by storm. Thanks to her husband's TikTok video in which he romantically expressed how much he adores and believes in her dreams of becoming a successful singer / songwriter, SKANDRA has become somewhat of an overnight success. Not only has her recent single 'Rivers', managed to gather more than a million (and counting) streams within days of its' release, but the Los Angeles native also traveled to Paris to shoot the video as well. Discover more about SKANDRA below, and find out just how she manages to create her dreamy pop-filled vocals.
After your husband Ylane Duparc's video on TikTok went viral, you managed to have gathered more and more fans who have such a deep affection toward you and your music—what is like to know you have such a dedicated fan base?
It's a dream! In my prior bands, fanbases always have grown gradually. I've always loved having an intimate relationship with my fans but this is an overwhelming amount of support that I had no idea was possible so instantly. I'm so excited to release new music and projects for them.
Did you know your husband was going to make the best TikTok marketing video of the year?
I didn't! I'd planned to release the SKANDRA songs in March. When the pandemic hit the U.S., I postponed this. I worked on other projects for a few months and eventually, I decided it was time to start releasing them as singles, a few weeks apart. After having put so much work into this project and so many years of not having released anything, I was feeling a bit hopeless. The state of the world, the industry, and all else were really weighing on me. I told Ylane I felt like I needed a sign from the universe to keep going and as the wonderful husband that he is, he said, "Why don't we tell the world your story?". I laughed at the simplicity and quietly wondered, "Who in the world even cares?"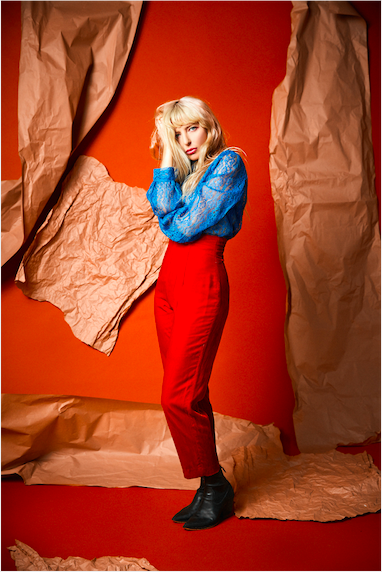 The night he posted the video, SKANDRA had gone from 750 streams to 1500. I was floored and went to sleep happy. I woke up around 6:30 AM the next morning and procrastinated looking at my phone. I hoped for the best but expected the worst. Sure enough, I finally checked in and it had gone up to 60,000 streams. My eyes swelled with tears and as I turned over to face Ylane, he was asleep. I kissed him on the cheek and whispered, "Thank you. I love you."  Within a week, "Rivers" reached 1,000,000 streams.
How long have you been writing and creating music? Who/what are some of your largest inspirations when writing a new song or album?
I started writing, performing in my first band when I was twelve. I've been living music since.
I don't know if this is normal but when I'm about to write, I tend to not listen to anything. I find a lot of comfort in silence and listening to what comes naturally. I like to remain uninfluenced.
What inspired your most recent tracks: 'Rivers', 'Tangerines', and 'Ashes'?
These songs were all written a few years ago. "Tangerines" was the beginning of something. "Rivers" was the middle. "Ashes" was the end. Lyrically, you can see it. They're the emotions I felt navigating through something that I grew from. It was an emotionally tumultuous relationship that I didn't know how to explain to myself other than in song. "Ashes" ends with my hopes that turning away from it and pursuing my dreams will result in something. I'm lucky to say it did.
Your music video for 'Rivers' was shot in Paris—how fun was that?! What all went into making the video?
It was so much fun. Our friends had just launched SuperVision earlier that year and after showing them the demo for "Rivers", they became excited about making a music video for it. That rejuvenated my excitement for the song. I gave them an overall feel and my inspirations for the visuals and Robin Clive went at it. Oliver Clive produced it within a week and a half. The crew, the art direction, makeup, props and more were all found throughout Paris and I found the location online. It was all shot in a single day and for all that, we were so happy with the result. It's a little dream world.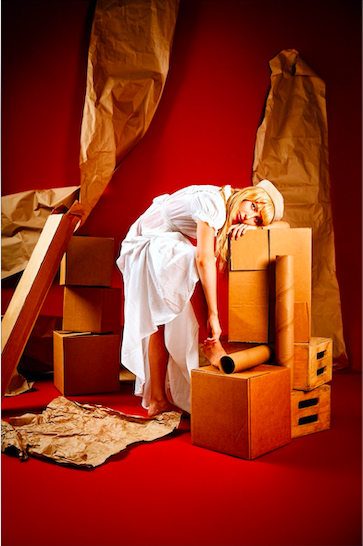 Can you talk a bit about your time as a singer, songwriter, and keyboardist for The Tints—what was it like to tour the world? What were some of your favorite places to visit?

This was quite an experience! It was one of the many projects I've had. The Tints were the three of us coming together to see what would happen. We ended up recording and playing shows very quickly. I'd say my favorite experience was performing at All Tomorrow's Parties in England. We opened for The Zombies and PJ Harvey. I'll never forget walking out on the stage and seeing thousands of people.
How would you describe your sound and writing style? Has it changed over the years?
I'd say it is a mix of bedroom music and synth-pop. I always start by writing things very minimally and then producing from there. It begins in my heart. I've become better at writing and singing but nothing's changed otherwise.
How is the Parisian music scene and have you noticed any deep French influences in your music?
I LOVE the Parisian music scene. There's something about being born and raised in Los Angeles and experiencing the music scene there and then walking into a random show in Paris seeing everyone appreciating and dancing to music they have never listened to. We Angelenos are a bit snobby! Paris looks for connection at every turn. It's inspiring to me. It makes you realize how universal music is and that you truly have to find your place. It's somewhere.
What is your favorite aspect about writing and recording?
My favorite part is spending forty-five unnecessary minutes finding a synth sound. There's just nothing like it.
Can you name a hidden talent that most people wouldn't know you possess?
I'm really good at finding things. Even things I've never seen for people I've never met. I became so good at it that I have strangers text me to ask me where their wallet is. Word gets around.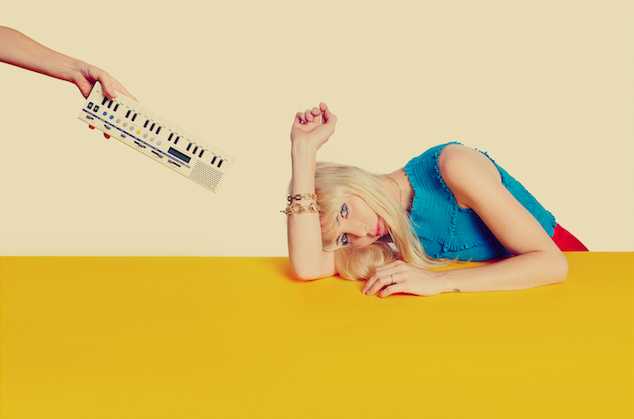 When did you create your nonprofit organization Treehouse, and what are some of the goals of the organization?
The entire premise of Treehouse is to expose artists to people that wouldn't normally have a chance to find them. It's void of money, arbitrary rules, opinions, or talking over an artist's presentation. It's art for the sake of art.
What's next for SKANDRA?
I have 3 more songs to release from this last set of songs. I'm looking to perhaps release them as b-sides for the next set of songs. I'm currently in a corner room of the house working away at finalizing the next singles. We're looking at going into the studio in December and will hopefully have the songs and music videos ready for release by Valentine's Day 2021.
Interview by By Matt Koger
Photography by Anna Azarov