It's Friday — and yeah, it's also Valentine's; don't remind me — and we have some new music for you to keep an ear out for.
"Better Drugs" is the latest single from Little Hurt, the new solo project from the former frontman of the Mowgli's, Colin Dieden. The infectious, head-bopping pop tune is about wanting some distraction (i.e. some great drugs) when the unrequited object of your affection is out and about and content. 
Dieden decided to go solo and become Little Hurt last year with the blessing of his bandmates. He said in a statement "Of course, it's a bit emotional too. I'm just a kid from Kansas who's a little hurt…We're all a little hurt and that's okay."
Little Hurt started releasing music late in 2019, starting with his first solo single, 'Good as it Gets'. A month later he released his second single 'It's Ok Not to Be Ok'. Both songs have already been streamed hundreds of thousands of times.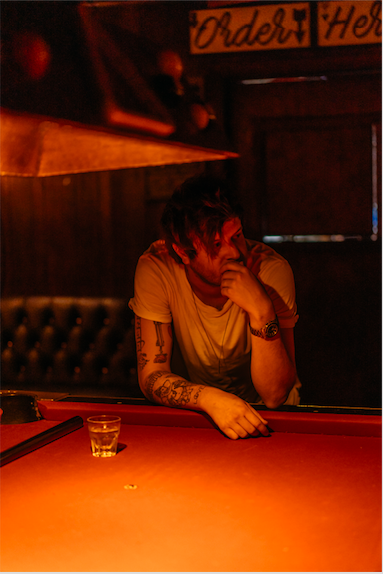 The single is perfect for singles out there but is a stark reminder of S.A.D. (Singles Awareness Day). However, much of that can be forgiven, because this is a helluva catchy song.
"Better Drugs" is off Little Hurt's forthcoming debut EP, set to release later this year. The tune follows the multi-instrumentalist's acclaimed debut single, "Good As It Gets," as well as its follow up "It's Ok Not To Be Ok." I swear, I have the sneaking suspicion Dieden is writing songs about my life, but that's OK, because I like them.
"Better Drugs" will change the course of alternative rock history when it drops on alt radio February 18, so make sure there's a radio near you on that day.
By Michael Jacobo & Shannen Tierney
Photo: theOrchard