Few actors get to claim their first big acting role was alongside a seasoned professional like Ben Affleck.  Charles Lott, an up and coming actor, is one of those few; he stars alongside Affleck in the upcoming film Torrance about an ex-basketball star's struggle with his past alcoholism as he coaches his alma mater's basketball team.  The film, a classic in the making, allowed Lott to gain wisdom both from his experience on the film and his relationship with Affleck.
"Oh my gosh, it's so crazy because at first when I found out that he had joined the cast, it was amazing.  Now that I've really gotten to know him, I wouldn't want anybody else for my first movie to talk to. He helped me out a lot, and just taught me perseverance.  You know, you have to wait your turn, and in this business, especially when you're trying to get more roles, you're going to get more No's than Yes's. You've got to be patient and just weather the storm.  I talked to him all the time, and he talked to me about writing and directing, and it's just amazing to get to pick the brain of an A-lister," Lott said.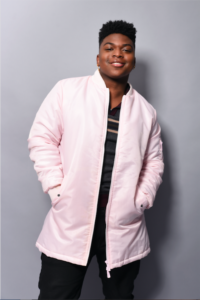 As someone just starting out in the entertainment industry, Lott takes every opportunity to learn from his fellow actors.  In addition to forging a relationship with Affleck, he became incredibly close with his on screen teammates, especially after their rigorous practice schedule when preparing for their roles as basketball players.  When asked about the best part about the film, Lott responded without a beat, saying, "Honestly, the guys, being with the guys. I can't even describe how close we are now. Even though the movie's over, we hang out all the time, everybody.  The first day we all met each other, we always laugh about it because–we weren't mean–but we were giving people looks, trying to figure out who's cool and who's not. Now, I can't express enough, we're literally brothers. I talk to them all the time.  They made it fun. Gavin (the director) made it fun, Ben made it fun. The team and the guys–that was the best part of going to work everyday. It didn't matter if it was 5 am and we were shooting for 16 hours a day. Just hanging out with them, you almost lose track of time."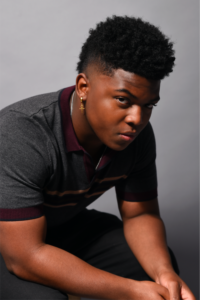 Although Lott has already achieved landing a starring role in a film, he still has plenty of goals he wants to reach as his career progresses.  "There's so many things that I want to accomplish, but I just try to take it one step at a time," Lott said. "I want to be able to show versatility in films, I want to be able to do comedies, drama, romcoms, even animation.  I want to be able to just do everything. I want to be a Swiss army knife in terms of in the industry, being the Jack of all trades. I just want to be able to build a platform for people to be able to get to know me internationally.  I want to also become a brand, as well. Another goal is I want to be able to own my own production company. I want to be able to write and direct as I get the opportunity to."
Lott is surely on the road to achieving these goals, as he dedicates his free time to furthering his study of film and acting.  "When I'm not acting, I spend a lot of time at the movie theaters, I go to the movies a lot. I'm a weirdo, like I'll tell people I went to the movies and they'll be like, 'Who did you go with?' Like what?  Me!"
In addition to his dedication to his craft, Lott also has a wonderful support system and a pair of role models in his parents.  Not only do they support him, but they demonstrate what it means to persevere, a theme echoed in his conversations with Affleck.  "I've just always seen them keep private; it doesn't matter what they go through or how hard it gets, they just keep pushing on. I try to take that into my career, whether 5 years from now, I might not book another thing, but I'm not gonna quit.  That's my whole goal. That's what I look up to. They work as hard as they can to make their dreams come true and they've always been there for me, and they've always shown power and courage, integrity. They've taught me life lessons, and really are just natural born hustlers, and they kind of passed that through to me…Battle wounds heal up, and they move on to bigger and better things."
Be sure to catch Lott on the big screen in Torrance, which is set to release this October.
By Sam Spotswood
TEAM CREDITS
Photographer: TOMMY FLANAGAN @tommy_flanagan
Styling: TANYA NAZARIAN
Production: @BELLOmediaGroup x @MaisonPriveePR_LA