Starring in the Mayans M.C., Justina Adorno, is on fire! Taking every experience as a lesson, a new form of empowerment, the talented actress is ready to keep taking on the entertainment industry. Also very involved in volunteering at animal shelters, Justina has a heart that glows and inspires. Working on being healthy physically, emotionally, mentally, and spiritually, Justina Adorno is on her way to true success.
What was your first encounter on set of Mayans M.C.? Who were you talking to and what happened?
It was so great being on set and it was the first time back on a set since wrapping season 2 of Roswell: New Mexico – which was at the start of the pandemic. I was working alongside Clayton Cardenas that day and he made the day go by so smoothly. Elgin James, Debbie Moore Munoz, and Brett Dos Santos were there as well and made sure I felt safe and comfortable and extremely welcomed into the family. 💖
Were you nervous on your first day on set? Share with us what you were feeling and how you adapted/got ready for your role.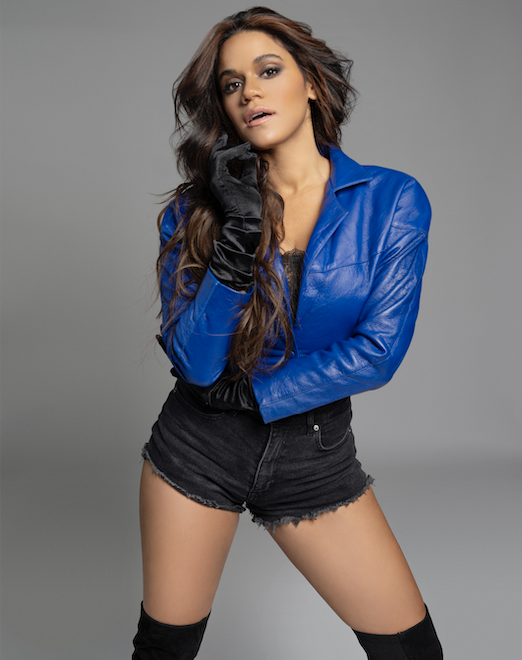 I was very nervous since it was my very first sex scene ever. However, because I had extensive talks with Elgin and Debbie I felt like I was in good hands. Clayton and I were very comfortable with each other and I'm grateful that he and I went out for lunch a week before and got to know one another. We became friends before our first scene which was an intimate moment – being basically naked.
Looking back to when you first decided to become an actress, is there anything you wish you had known back then?
I feel like I learned everything and was presented challenges in order to be where I am today. I will say, for anyone who is starting off in their acting career, put in the work, always be prepared and show up! If you know you won't be giving it 100%, then you won't get 100% results.
Growing up, what was something you always wanted to do? Have you done it? 
I wanted to be either an actress or do something that helped animals (i.e. a veterinarian or a humane law enforcement officer). I'm so grateful that I am doing both to a certain degree. I use my platform that I've gained through acting to help animals in any way that I can. I live a vegan lifestyle and I educate those around me and who follow me about the mistreatment of animals for our sheer temporary enjoyment. I am doing all that I want to do and I can't wait to elevate that on a larger scale and make an even bigger impact!
Up until today, what is one of your favorite projects and why?
"Grand Hotel" which aired on ABC, because it was a dream come true. It was a very magical moment of transformation in my life both artistically and personally. I will never forget it. It helped me heal parts of me and I had the opportunity to move to Los Angeles for work, which was always a goal of mine!
Tell us more about your family background. What makes you who you are today?
Oh my goodness my family is everything to me! My heart and headache haha! Seriously though, I'm extremely grateful that I have a loving accepting family, that has always embraced me fully. They allowed me to live my truth, stand up for myself and what I believe in since I was a child. I'm so grateful for my parents and siblings and all of my family. I have a big family, and everyone has helped me evolve and has shaped me into who I am. My family is heavily diverse and live in different areas in Puerto Rico, New York, South Carolina,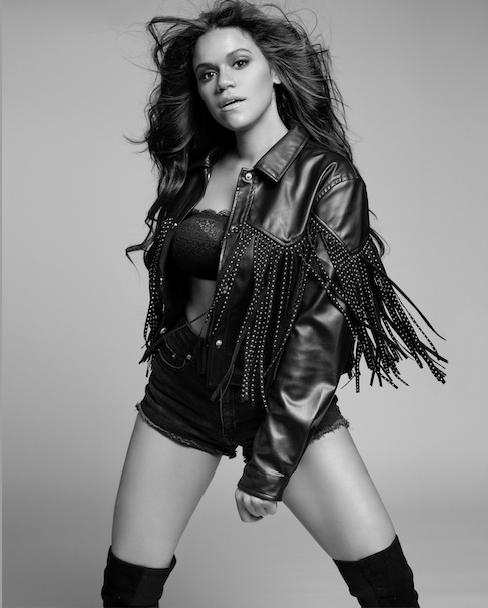 Florida etc. Every time I get to see them and spend time with them, it just brings such a beautiful light and energy back into my soul. We love dancing and making home videos since, something we've done since I was very young. We also love playing board games or card games, that's when I actually get competitive – ask my brother and cousin!
Describe to us a dream role. 
I would love to play a role where I can bring a lot emotion and vulnerability to, similar to movies such as Blue Valentine, Zola, Nomadland, Titanic, Eternal Sunshine of the Spotless Mind, US and Moulin Rouge. I want to be a part of a raw colorful film or something that is so present that you feel like you're living the life of the characters you're watching. It's the raw vulnerable moments that excite me and I'd love to be part of a project that pushes me outside of myself, something where I have to dig so deep to find a part of myself that I either didn't know or don't show.
Share with us a story from volunteering at animal shelters that had a strong impact on you. What prompted this strong advocacy for animals?
In college, I wanted to clean out one of the dog's cages at the shelter because she had defecated, and I didn't want her to roll nor sit in her own waste. I asked one of the workers where I could find the cleaning products but, instead they expressed that they didn't want me to clean it up because someone else would. It made me really upset that they would have a dog sitting in feces until another employee noticed, even though I was happy to help and offered to clean it up. I did it anyway – I took out the dog, cleaned the cage and 15 minutes later, someone showed up to do it.
I knew that we could do better, I knew that giving a voice to these animals and letting those around me know when they need help was my purpose. I needed to not only say that I cared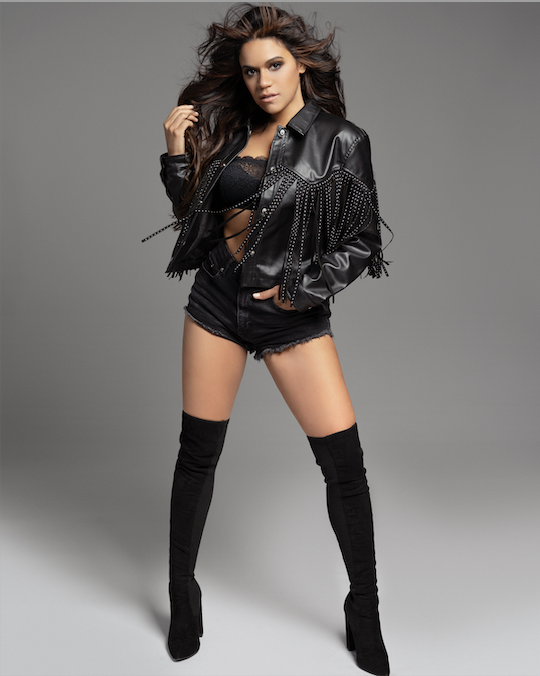 but I had to act on it and show others that we must show up 100 percent each time, not 50. Also, seeing all those animals in cages just made me so sad. Animals of any kind (humans included) do not belong in cages, nor do they deserve abuse or exploitation, and they most definitely don't deserve to die!
What role does fashion play in your life?
It helps me regain myself again. I wouldn't say I'm a "fashionista," but it definitely helps me express myself in a different way and builds up my confidence. I believe that expression is a reflection of the confidence that one has within themselves. I love finding and wearing vegan shoes – it's so cool to know that they exist!
Plans for 2021?
2021 is all about health for me! Landing within myself again and becoming healthy, physically, emotionally, mentally and spiritually. <3
@VULKANmag
Photo credit: Raen Badua @raenbadua
Hair: Savannah Calderon @pelos_de_eloteee
Makeup: Robert Bryan @robertti
Interview: Alexandra Bonnet @alexbonnetwrites