It seems as if Houston is continuing to produce top artist after artist. Following the release of his previous hit track 'Me Time (Remix)' with fellow artists Eric Bellinger and 24hrs, Houston, Texas' E Bleu returns and hits the scene with his brand new single, 'Action' (produced by ISM).
After launching his career at the age of thirteen in a duo with famed Brock Hampton lead singer and songwriter Kevin Abstract, the now twenty-four year old rapper returns to the game with quite a few tricks of his own up his sleeve. 
As he took the time to refine and generate his smooth atmospheric like sound, his previously released track, 'Me Time' managed to generate over 150,000 streams on Spotify and over 200,000 on SoundCloud. The song eventually caught the attention of Shawn Barron, a member of the A&R division of Motown Records and 2EZ Recordings.
Stream 'Action', now: http://hyperurl.co/actionsingle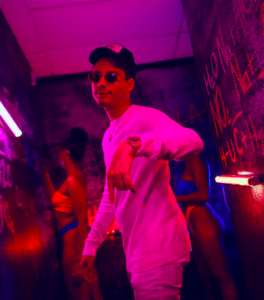 Photo: E Bleu
By Matt Koger