Regardless of what COVID-19 brings college students this year, they'll still find ways to roll with the punches of life and have fun!
Games Adults Play has just the adult party games to help them out, Shit Happens and May Cause Side Effects.
In Shit Happens, you're going to read some really messed up stuff on these cards, and then rank them according to their shittiness. Is a 3rd degree sunburn better or worse than seeing your father naked? Is it worse than dropping your phone in the toilet?
Rank the card, and if our Misery Index agrees with you, you get to keep it.
Each unfortunate situation is ranked from 1-100 (100 being the absolute shittiest) using a "Misery Index"
Written by Andy Breckman, former SNL writer
The first player to 10 cards wins!
Perfect for socially distanced parties, sit 6 feet apart and roll with laughter
For 2 or more players, ages 18 and up
On sale at Amazon
Shit Happens: Spring 2020 is also available for free download!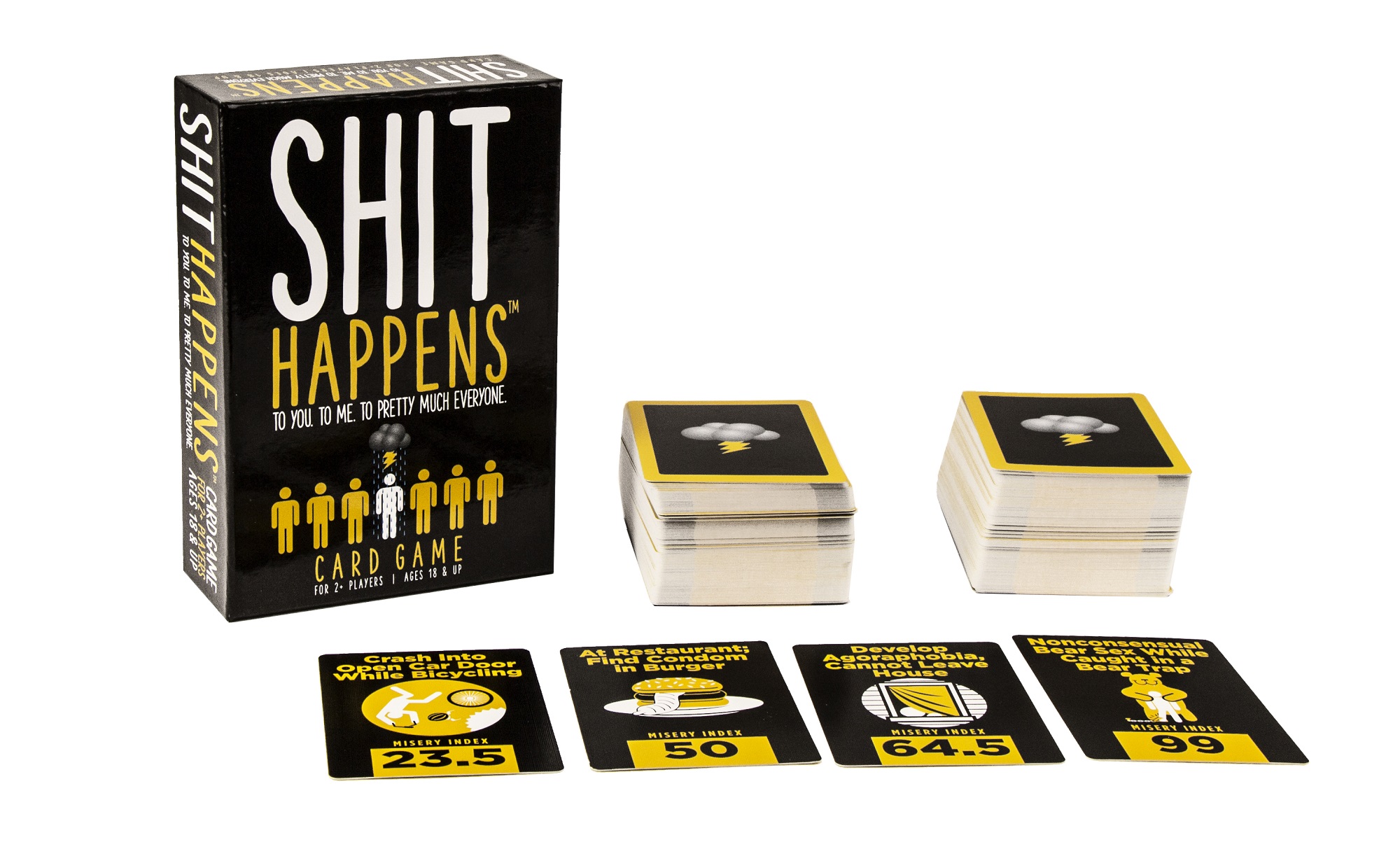 Then indulge in charades with a twist in, May Cause Side Effects!
You're participating in a clinical trial study for a new drug. All you have to do is take a pill and answer some questions, but you're experiencing some SIDE EFFECTS!
Play in teams. One player is the Patient, acting out side effects while getting their partner to guess a word or phrase on a Trial card. If they guess right, they keep the card, and stay in the Drug Study!
Can you help your partner guess the word or phrase for a chance to win?
Fun, fast-paced team gameplay
For 4 or more players, ages 13 and up
On sale at Amazon