GG Townson has taken on  the role of "Salt" in the series "Salt-N-Pepa" which follows the journey of the iconic hip-hop artist. The first day on set was enough to set a positive and fulfilling tone for the rest of the filming process as Townson found herself thrown back to 1990 MTV Spring Break in Miami Beach. From that point on, it was hard work, passion, new connections, and a kickass development! Getting to learn from Chery "Salt" James herself, the talented actress was in for the ride of a lifetime which she was eager to share with us here at VULKAN! Check it out!
Share with us the first day on set of "Salt-N-Pepa." What was running through your mind? Do you recall a specific moment that stood out to you?
The first day on set of S-N-P is a day that I will never forget. The set-up of the day was 1990 MTV Spring break in Miami Beach. But in actuality, it was the beginning of November in cold Canada. The things that were running through my mind were "Man I really hope they have heaters on set because we are going to be dancing on stage practically naked all day!"
In prepping for your role as the iconic hip hop artist "Salt," what did you do? What was the toughest part of it? Most fun part?
So my preparation for this movie was not only doing the common research that I could find on the internet but also getting to know the real Cheryl for who she was as a person and understanding her essence in order to be able to bring that to the screen. The toughest part for me was probably understanding that sometimes choices that an actor would make for a fictional character wouldn't necessarily apply here because she's a real person and I'm not only telling her story the way that she wants it to be told but I'm also essentially becoming her. The most fun of it all for me was the performances and the clothes.
Who did you grow a strong connection with on set? Tell us more about it.
I can't say there was one person in particular that I grew a stronger bond with over another because I had really strong bonds with all of my castmates and Cheryl as well. There were a few nights where Cheryl and I would just sit and talk about things unrelated to the script and just got to know each other personally. 
In what ways has this project helped you grow as an actress and person?
As far as my growth as an actor I have to give props to the director, Mario Van Peebles, he definitely pushed me to my limits during certain scenes and made me take different approaches to the way I executed certain scenes. As far as how this project helped me grow as a person being able to learn Cheryl's story and understand who she is as a person, helped me look at myself and adjust things in me that weren't serving me as a person.
What is another project of yours you really enjoyed working on and why?
I really enjoyed working on In The Cut. Bentley Kyle Evans really created a family aspect with the cast and crew. There was always an open door policy to where you could go to the studio and hang out even if you weren't working that day.
How has music played a role in your life (on a deeper level)?
Since my grandfather was a singer I would say music plays a huge role in my life. I think my family expected someone to follow in the path of entertainment. Which happened, but my path is not necessarily musically driven. However, my brother is an amazing writer and producer, so music is his concentration.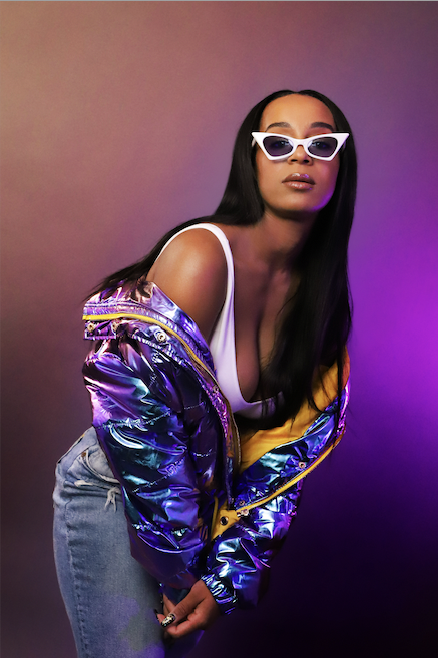 Have you always known you wanted to become an actress?
Yes. When I was younger I was always trying to put on shows for my parents and their friends. Entertaining has always been a part of me.
If you could go back in time, what era would you want to visit and why?
I personally would love to go back to the 90s but as a teenager. It seems like 80s babies have completely different memories from their 90s, versus me. So I would love to be able to see the decade of the 90s through teenage years.
What are you most looking forward to this year?
I'm most looking forward to the world getting off of punishment! In all seriousness, I'm looking forward to being able to travel again. I'm just looking forward to being able to get on a plane and go.
@VULKANmag
Talent GG Townson @ggtownson
Interview by Alexandra Bonnet @alexbonnetwrites
Photography by Tim Schaeffer @timschaefferphoto
Makeup & Hair by Charlee Brown @museinspiredmua