From Ashes to New has released their new single, "Panic," taken from their upcoming album of the same name.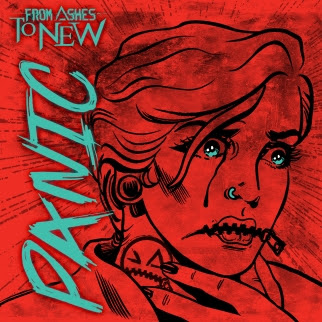 The Pennsylvanian rockers filmed the accompanying music just as the coronavirus pandemic began to formulate in the U.S. According to vocalist/rapper Matt Brandyberry, the shoot, done in Rochester, New York, was a bit of a challenge. "It was a race against the clock to get it all together," he explained. "Our director ended up losing employees because they didn't want to put themselves at risk, which is understandable. Overall, it was a difficult scenario.  It was almost like a Book Of Eli post-apocalyptic situation where it was like fending for yourself."
Coincidentally, fending for yourself is exactly what got From Ashes to New to where they are now. Their story is one of pursuing a dream regardless of the obstacles that may arise, as is demonstrated by their music.
"Panic" premiered last night on SiriusXM's Octane channel, and you can listen to it as well as watch the music video HERE.
By Michael Jacobo