The beautiful, sexy, and talented Franki Amour spent this past year perfecting her debut EP, "Beautiful Chaos." This project is an intimate look into the dance & pop artist's life. Prior to the EP release Franki Amour is planning on pleasing her fans with the triple release of songs from the project, including the upbeat Island vibed, LOVE SCARS. Make sure to keep reading and dive into the mind and soul of Franki Amour!
While writing songs, how do you organize your thoughts? 
I like to set the mood. Clear my mind and space. Brainstorm, then get to it.
What is at the top of your list throughout the writing process?
I like to keep everything I do authentic. So everything has to be written through facts and Experiences. I like to keep my listeners on their toes. I want them to open up their imaginations.
Share with us what "Beautiful Chaos" means to you and what you hope it will mean to others. 
To me, Beautiful Chaos means capturing the beauty within the ugly. I strongly feel that there is always a brighter side when things become dark. You just have to keep your head high and make the best out of it. Stay inspired and remain focused. The records on my Ep will display the beauty within the chaotic essence. I want my supporters to feel positive, empowered, and confident when listening to "BEAUTIFUL CHAOS."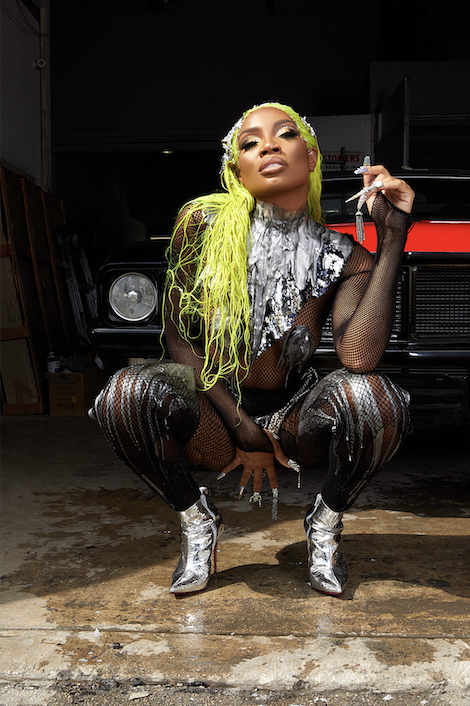 In what ways did this project help you realize things about yourself? Anything, in particular, you would like to share?
Well, I actually had the liberty of working with some amazing people who are also talented and blessed when it comes to music. And with the opportunity, I was truly able to open up and express myself emotionally for "Beautiful Chaos on a level in which I have never experienced in my life, which was liberating. I was able to grow during the process of learning new things about myself and my abilities. It's amazing having like minded individuals around you. Intelligent creatives. I love growing. I think that's an endless opportunity in life.
 Which song are you most excited about releasing? 
I'm at soooooo excited about my New single "Love Scars" it's such a vibe. It's definitely relative, up beat and sexy. It's a record you have to play over and over because the beat and lyrics are hypnotizing And you're going to want to keep singing the lyrics over and over and listening to the Beat over and over again (lol)  It's a fun and straight forward record that will make you dance.
Tell us what advice you would give going through heartache/complicated love.  What does love mean to you?
Understand it. Except it. Cry if you must. Talk to a loved one if you must. Pray about it. Then move forward with things that only make "YOU" happy!!!
"Love is safe and comforting. Love is home!" And at the same time like everyone else, I'm still discovering the different perspectives of LOVE .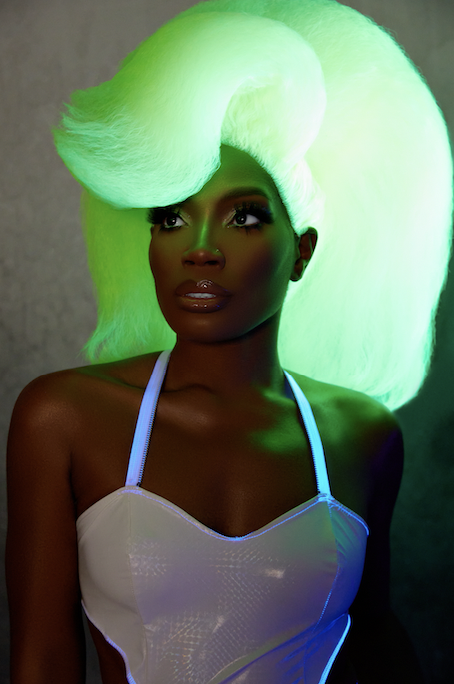 Growing up, who were some important role models and what did they teach you? 
What I admire is perseverance. Growing up I watch my Mom overcome a lot of obstacles and still was able to rise to the top strong and beautifully. 
If you could go back to a difficult moment in your life, which would it be and why? 

None. Every difficult moment I had in my life I was able to excel from it. Learn the lessons I needed in order to move forward. Apply what was learned in order to get me where I am now. And going back to a difficult time and changing something will in turn change the person I am today, and I love who I am!
Any message to those reading this? 

Pray! Be still to listen. Be nice and humble, be understanding and remain focus on whatever it is you're trying to accomplish in life. And last but not least , Listen to my new single "Love Scars" October 31, 2021 …. @VULKANmag
Talent Franki Amour @frankiamour
Interview Alexandra Bonnet @alexbonnetwrites