Starring as the lead in Freeform's reboot of "Party of Five," Emily Tosta has found comfort in her role of Lucia. Being part of this project goes beyond good television: it tells an important story which she is proud to be a part of. Embracing all her roots, Emily truly shines bright inside and out. Family, friends, and work are her passions and nothing will stop her from getting to them. Here at VULKAN, we can't wait to see her performance and where she goes next!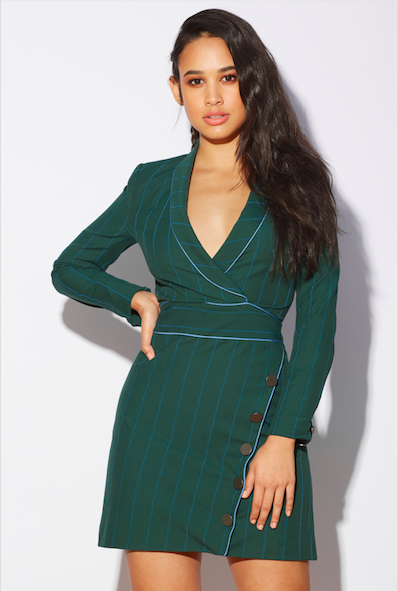 You've just booked the lead in Freeform's reboot of "Party of Five." Describe your character, Lucia:
Lucia is a straight A student, super studious and focused girl, until her parents get deported.. She then starts struggling with her identity and her perspective towards herself and the world around her. She becomes this rebellious and politically radicalized girl who then finds a passion for justice and helping others. 
Why is it important to portray this storyline on TV?
As a Latinx actress I am constantly striving to be a part of meaningful projects that understand the importance of representation. We are telling such a timely and meaningful story that people need to hear. 
What are you most excited about in the upcoming series?
I'm excited for people to learn about the Acosta family and find things to relate to from the characters in the story, I'm also looking forward to shining light on important topics. 
When you're not acting, how do you spend your free time?
I love reading, hanging out with family/friends (and my cats haha), traveling or anything that is nature or adventure related! 
Which beauty product can you not live without?
It would be a tie between lip balm and concealer.

Describe your favorite look that you've rocked recently. Which trends are you enjoying right now?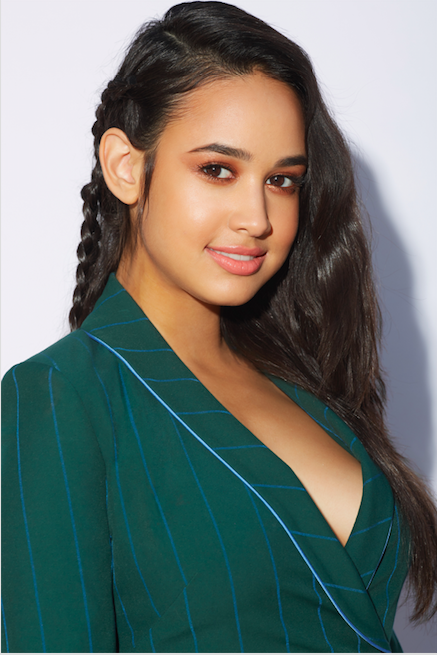 I loved this power suit and big coat I wore for some press I had to do in New York City this last time I was there. I've been obsessed with suits, I think they're so classy and they make me feel like a boss haha.

How do you stay true to your Dominican roots? Are there any trends or traditions that you incorporate in your daily life?
It's always been very important for me to always keep my Dominican and Venezuelan roots. Whether that is by eating typical foods (such as mangu and arepas), continuing to follow our holiday traditions, traveling back to DR, always staying in touch with my family in both countries, there's many things my mom and I make sure to do because it's incredibly important for us to always keep our culture present.
By Alexandra Bonnet
Photographer: Rowan Daly
————-
"Party of Five" will premiere with a two-hour, back-to-back episodes on WEDNESDAY, JAN. 8 (9:00-11:00 p.m.EST) on Freeform.