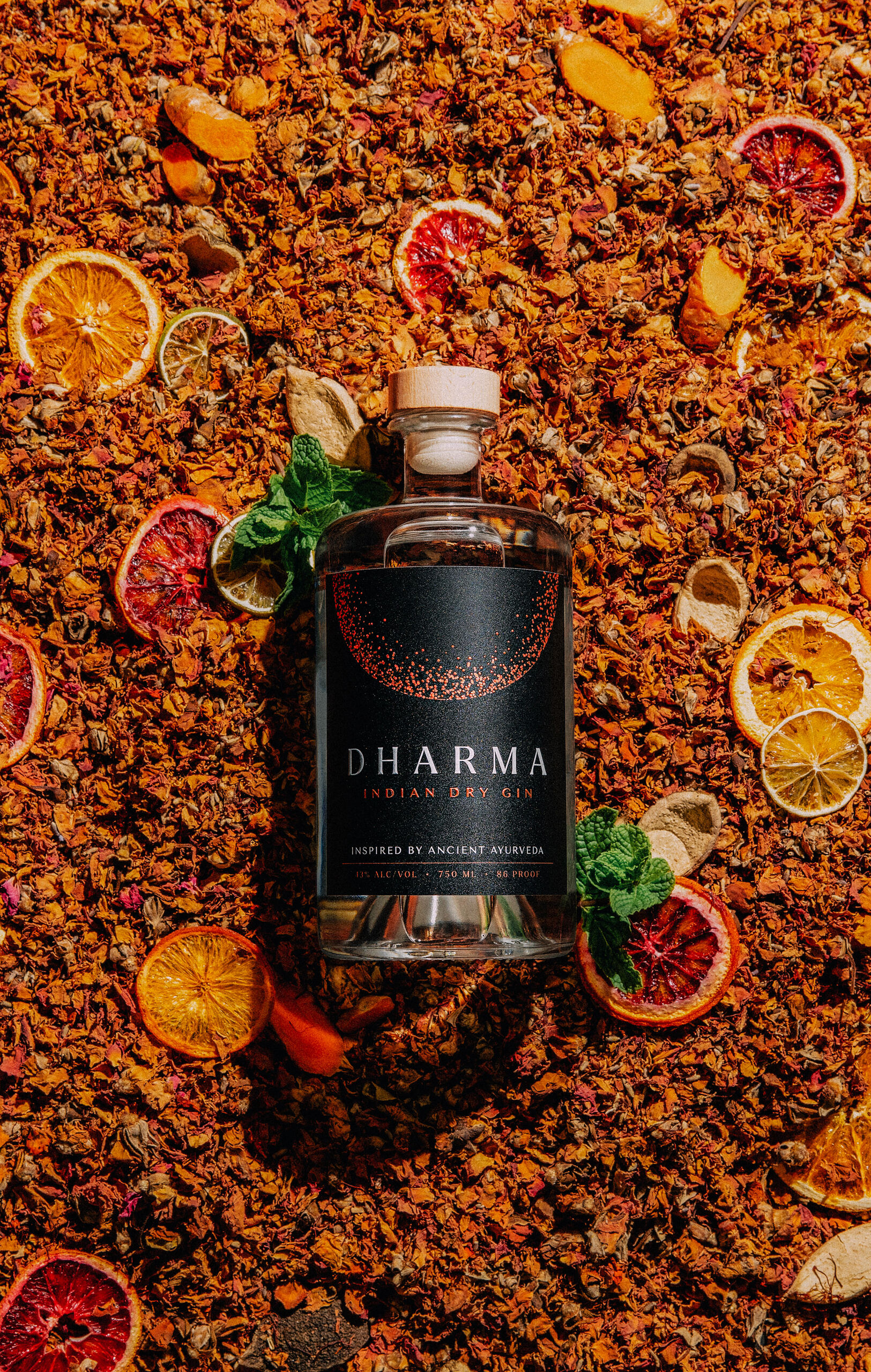 To close off the Diwali festivities, Dharma Gin celebrated this year's festival of lights and the release of their Indian Dry Gin with a party at the Centre of Hollywood Hills. Alongside BIPOC-centered creative shop and brand management Nokkam, guests and celebs such as Lily Singh , Singer Tesher to name some celebrated with signature cocktails, ornate Diwali decorations, henna tattoo by Suhenna Creations and hand massages by Soma Ayurvedic.
Since Dharma Gin's launch a few months ago, the spirit has already been awarded two gold medals by The San Francisco World Spirit Awards and the SIP AWARDS. The entirely minority and mostly female owned company is the first in the industry to incorporate Ayurveda into their products – an Indian medical practice based on natural superfoods to help aid the body's different needs. The idea was founded by actress and former Miss New Jersey winner Emily Shah, her father Prashant Shah, and life partner Mena Massoud, best known for his role as Aladdin in Disney's live action feature from 2019. Emily is trained in both Hollywood and Bollywood acting at Madhumati Film and Dance Academy in Mumbai and at New York Film Academy. The actress starred in feature films Jungle Cry and Fortune Defies Death, and following the footsteps of her film producer father she also has experience working as an executive producer.
The three drew inspiration from their own lives during the creation of the spirit, taking Mena's Egyptian background and Emily's grandmother's Ayurvedic practices into account when choosing the botanicals and herbs. The name Dharma represents what Emily refers to as the life purpose and duty that her grandmother implemented into their lives – a cosmic spirit to be celebrated. This carefully curated gin features a smooth and balanced taste, composed of rose, curry leaf, turmeric, mango, juniper, and more. All elements are chosen with their separate purposes and healing properties in mind, ranging in benefits such as detoxification, inflammation reduction, improved mood and brain function, vitamin boosts, and stress relief to name a few.
Dharma Gin certainly is a gin to look out for, a delightful spirit perfect for celebrations and to help find your cosmic spirit! Available at dharmagin.com and select states.