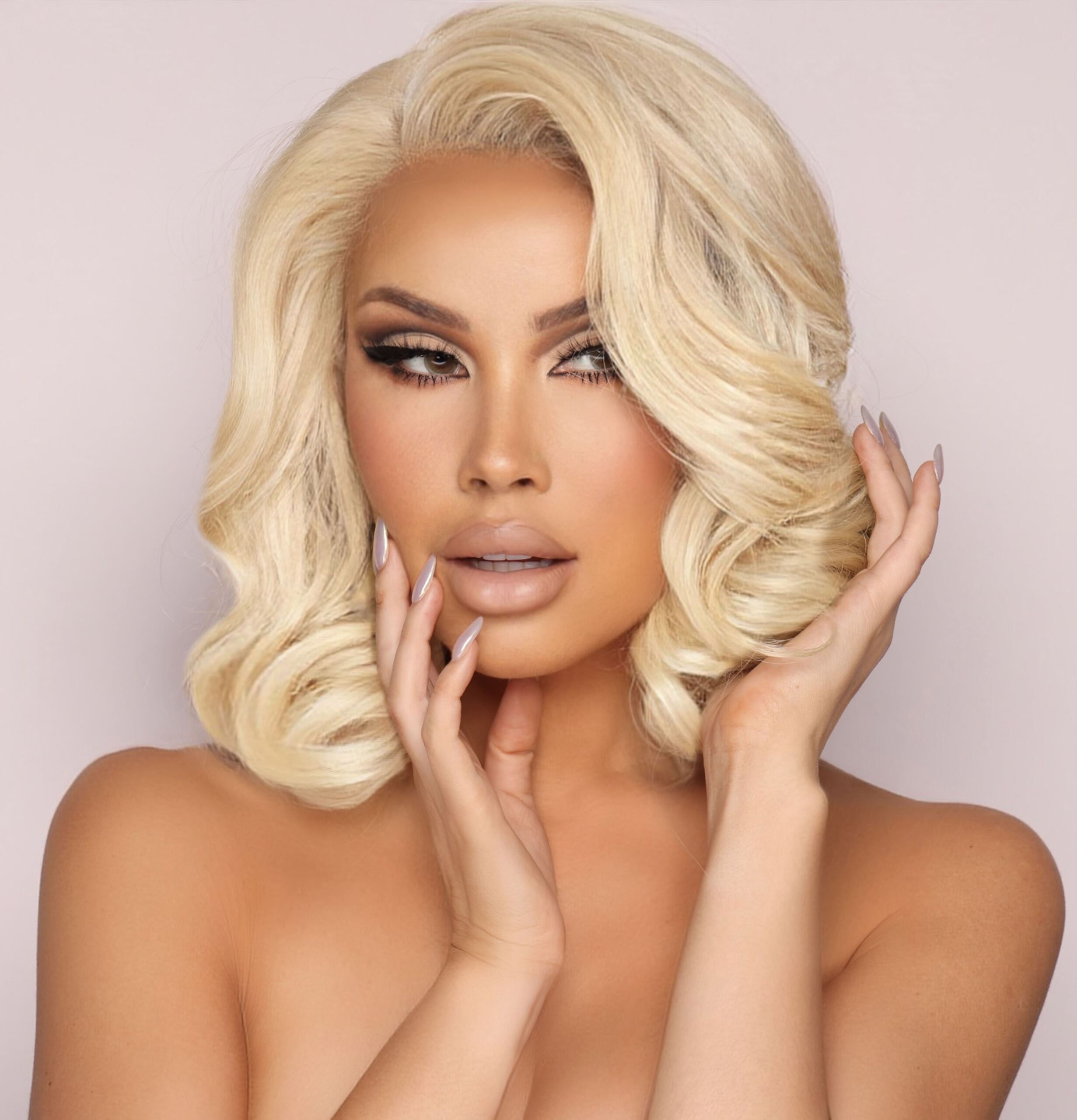 She may be a top beauty influencer today, but Lisa Opie admits she wasn't always so confident.  As the daughter of devoutly religious parents, she entered junior high as a socially awkward, self-described "ugly duckling" with low esteem and no clue on how to dress.  The Virginia school she attended was predominantly Caucasian, and Opie was bullied for being half Asian. "Kids would pull their eyes and say 'ching chong ling long' to my face or make fun of the food I would eat for lunch," she remembers.
Opie recalls sneaking copies of teen fashion magazines into her room and purchasing the make-up she saw the girls in the pages wearing.  She was also a big fan of early online influencers like Tila Tequila and Jeffree Star and credits them with inspiring her her love of beauty and fashion and helping her learn how to be bold and beautiful with her make-up.
She launched her first enterprise, Vizcaya Swimwear, in 2012.  It was a profound learning experience for Opie.  "I was astounded by the power of social media, especially in growing a brand," she exclaims.  
She says she is employing similar tactics in her latest venture, LadyCode, a company she launched as a women's wellness guide but has grown into a wildly successful full-ranging cosmetics line.   This season, LadyCode is touting its limited-edition "Beauty and the Beach" eyeshadow palette, a collaboration with beauty influencer Brandi Pope, AKA the Glam.  We caught up with Lisa Opie in Miami to discuss her company, its latest products and the millions of people following her on social media.
Where does your savvy style come from? 

I'm half Japanese so I feel like a lot of my inspiration comes from the edgy, fashion forward style in Japan. Japanese culture has inspired me my whole life, and I used to design and make my own clothes in high school. It eventually grew into my first business, Vizcaya Swimwear.
What role did social media play in promoting Vizcaya Swimwear?
Social media was everything for the line. We used Facebook to market the line with giveaways and influencer partnerships.
Did you do the same with LadyCode?
For LadyCode, beauty reviews and makeup tutorials on my Youtube channel really helped establish the company.

Do you see yourself as an "influencer"?

I do, and although there is a negative connotation with that word today, I am very proud of everything I built through social media. Being an influencer is not about posting narcissistic selfies all day. It's about building a real connection and trust with your community. It is a full-time job, and it's not easy!
What do you love about YouTube as a platform to promote your business?  

YouTube is an amazing platform to earn direct sales. When viewers are on YouTube, they are prepared to purchase the products you use in your videos and they are a lot more engaged because they are typically watching for educational purposes and for personal growth, rather than mindlessly scrolling.

Are you referring to Tik Tok?
Yes, but not in a negative way. I think TikTok has it almost all figured out. It's almost the perfect platform, and from a personal use perspective I love it. TikTok allows brands to reach niche markets and grow organically. It really just takes one video to reach millions of viewers and the algorithm is very fair and creator-friendly.  I just think YouTube is a little more business friendly because of its accessibility through SEO marketing and the fact that users have access to their viewing history. With TikTok, if you don't like or save a video, it's easy to lose them on your fyp and that can hurt a brand.
Who is your primary audience?
Independent women. I provide aspirational content and share my life as a self-made, successful entrepreneur and business owner. My goal is to help women secure financial freedom and independence. I'm proud that I've helped many women become financially independent by sharing my knowledge and education on makeup artistry. Many of the women in my social networks have gone on to open their own businesses, salons, beauty teams, and some have even become celebrity makeup artists.
Besides LadyCode, do you market yourself on behalf of other brands?
I have long term collaboration deals with fashion brands like prettylittlething, Shein, Pink Apple Dresses, and PQ Swim. I love working with all of them, but Pink Apple Dresses is my favorite. I love supporting a local, woman-owned brand and being a direct part of her growth and witnessing her success.
What advice do you have for anyone trying to grow their social media following?
Collaborate! Support your favorite brands and share your content wearing their products and tag them. Smaller brands are more likely to repost you, and it is the best way to grow. Staying engaged is also great for growth.
Do you have anything left to achieve for yourself?
Is getting married still a thing? At the end of the day, I'm still a girl and I think finding true love and eventually getting married would be fun. Career-wise, I still have a long way to go and my goal would be to have my products in retailers like Sephora and Ulta.  I'm on a roll with new palettes coming out in 2023, so, who knows? Maybe you will find my cosmetics in a mall near you soon.
For now, Lisa Opie's cosmetics, including the limited-edition "Beauty and the Beach" eyeshadow palette, are available online at Ladycodeshop.com