David Duane has dived into the world of music, radio, and business and is on an uphill climb to true success. With energy like no other, David will light up any room he walks into. Passion in his voice and drive in his heart, there is no stopping this force! You can hear him on his show and find him working on a variety of projects from managing others to himself! You won't want to miss this interview!
Tell us how you first discovered your passion for music/radio/entrepreneurship.
Initially, my passion for the music and entertainment industry started off as a child, my father played the guitar as I was growing up and my parents would play music from Prince and Michael Jackson all the time and I would just go crazy loving their music. I always knew I wanted to be a star like them growing up and just felt so inspired to be great and to be outspoken and true to myself. But on the entrepreneurial side, Sean "Diddy" Combs has always inspired me to be everything that I dream of and to not box myself in as a creative and entrepreneur. Now as far as the radio side, since I love music so much as a child in different genres of music, I would always hear the radio hose from various stations growing up talk about music and entertainment news then to also interview the artist who came into the radio station are called up to promote their new project or tour. For me, that moment gave me the encouragement to continue to perfect the person that I am in always show my personality and that I myself can be just like them and even better.
Growing up, how did you integrate your skills and make your dreams reality?
Mostly everything I do career wise I taught myself with the expectation of singing and dancing (being an artist). While I was in middle school & high school, I learned the skill of conducting talent interviews, and studied several great radio and television personalities.
With marketing, I learned how to utilize social media platform properly and the difference between great and bad content. And that was great for me because that's when I also started to understand and learn more about public relations and the importance of it and also branding.
For you, what role has music played with shaping who you are today?
Music plays a major role with everything I do because without it I'm not myself at all. And because I have serious a love for music and the behind, I've been able develop great business relationships for the talent I work with and myself.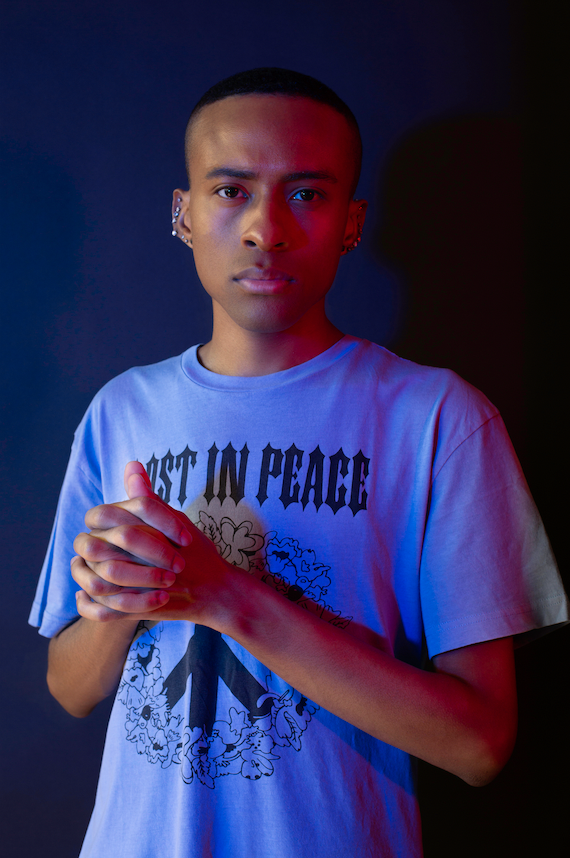 Tell us about one of your first projects. What are some obstacles you encountered and how did you overcome them?
Well, my debut & final album "Unapologetic Blonde" has been a highs & low process to be honest. Like for the past few years I had several setbacks due to other company & brand projects, so my album was constantly shelved. On the other hand, while I was working on other projects, I was finically not in the best position and hadn't fully lived a great deal to tell my life story. But now at the age of 27 (turning 28 in April – Taurus Season) I'm super excited, confident & ready for the world to finally receive this album, and to my surprise people throughout the years have asked "Where's the album?". I will also say that an as independent talent with no finical backing it's not easy to fund your career, and then multiple levels of it.
Explain to us what your soon to be released debut album is about. What is its purpose?
The purpose of "Unapologetic Blonde" is to give people of all walks of life music that resonates with their spirit & life. It's very conceptual, lyrical, and very straight forward. I address any and all questions that people that have known me over the year might wanna know. I most importantly have records on the album that gives people a sense of confidence to be themselves and live in their unapologetic truth. I've always have been the type of individual that wants to see everybody do well, because life is too short. One second we're here and the next we're gone so it's important for us all to love & live our best lives – unapologetically.
What's your message to your audience?
To protect your energy at all cost, and to fly over the naysayers.
Tell us more about your show! What do you hope your audience will get from it?
On Air With David Duane is pop culture, music, and entertainment show which I originally established as an independent radio show back in January 2012 utilizing BlogTalkRadio under my platform "My Fierce Wings Radio".
We've blessed to interview several today's vast celebrities within the entertainment & music world from the likes of Anthony Hamilton, Ashanti, Avant, Bilal, Brandy, Chrisette Michelle, Elle Varner, Fantasia, Jill Scott, K. Michelle, Kid Ink, Ledisi, Lil Mo, Luke James, Marsha Ambrosius, Michelle Williams, Monica, Nico & Vinz, Sevyn Streeter, and that's just to name a few.
Over the pandemic, I brought the show back after going through a rebranding phase (which was the most necessary) and I'm so glad that I
came back with great & quality interviews. It was very important for me to take my time and focus on taking these talent conversations (interviews) to another level. That honestly has prepared my team & I for the next era of the show and all I can say is that God is amazing and will bless in return in major ways when you do God on to others.
Could you also tell us about being an entrepreneur with your publicity & marketing company – Urban Fierce Group?
Absolutely! Urban Fierce Group is a full-service publicity and marketing boutique-agency with various entertainment & music clients. Our offices are based both out of Los Angeles & New York City.
As a company – we're responsible to assist our clientele's projects accordingly and to bring in proper and creditable media outlets. We're about providing the best of the best up-scale publicity and marketing services. Our team stands firms by giving individualized attention to our clients and produces the best results for clientele. Urban Fierce Group has extensive knowledge with local, regional and national media outlets across the world. We're about us generating the right buzz for our talents and brands.
It's an absolute pleasure to be the owner of this company and to provide quality work for our clients.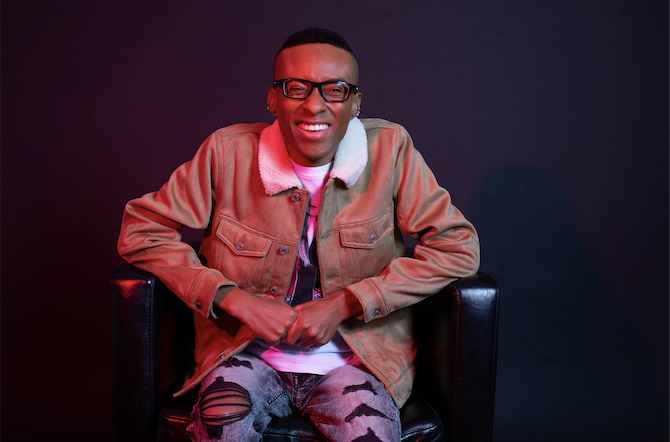 Can you tell us about the Industry Conversation – Music & Entertainment panel series?
Yes, it's such a must that I speak about this panel series. Industry Conversation honestly was formed because I was sick and tired of seeing others & I not included in conferences and panel conversations. I personally feel like to hear the same women over and over wasn't inspiring to other fellow creatives, and I wasn't seeing enough men either, so I wanted to change the narrative and welcome everybody in the music & entertainment industry to talk about their particular job position as well as celebrity talent for our round table to have a very in-depth chat about a wide range of topics. Thus far I'm extremely proud of the work I've been doing without a team, and just the support of those who wanted to be a true voice and shed light to others. I'm all about teaching and dropping gems so while we're dealing with everything happening in the today's world, I wanted to gift people with a positive space to learn.
Who are YOU when you aren't producing/writing/singing/interviewing? 
When I'm not being a creative or entrepreneurship, I'm honestly relaxing for a moment since I'm always on the move and handling multiple things at once. But there's never truly a moment where I can say that I'm not at least brainstorming creative and business ideas.
In what ways do you believe we can heal the world? How can people truly help make a change? 
The best way to heal the world is to honestly be positive and spread great energy. In a day like now negativity already surrounds it's self so we have to rise above and push through.
@VULKANmag
Talent DAVID DUANE @davidduane
Interview by ALEXANDRA BONNET @alexbonnetwrites