Rising St. Louis singer-songwriter Anthony Russo, who is most known for his recent collaboration with G-Eazy on their single "Rewind". Anthony released his newest project Blue!

Anthony gave fans a taste of what's to come with the release of his new track "Midnight", out now.
Throughout Blue, Anthony adds a new hue altogether to alternative pop. The trip begins with the dreamy lull of the intro "Night Off" where he softly coos, "I came in here with good intentions." It bounces between moods on "Dispatch Man" and "Begging You" before culminating with a final reminder on "Do Better." As the production glistens, he promises one last time, "I'm'a do better with you."

Regarding Blue, Anthony shared, "A light sky is hopeful, and a dark blue is introspective, sad, and moody. I had songs across this visual spectrum – upbeat, nostalgic, introspective, sad, fluttery, dreamy, deep. The project is really my emotions on display throughout different moments in my life…I think there is a song for everybody and every situation someone might find themselves in."


TRACKLISTING
1. Night Off
2. Anyone (But You)
3. Midnight
4. Dispatch Man
5. Kansas
6. Begging You
7. Morning
8. Do Better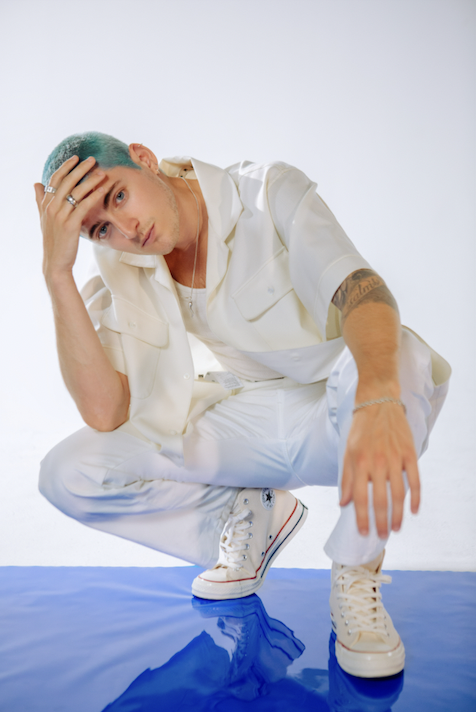 About Anthony Russo:
St. Louis-born Anthony Russo tells his story through his smooth blend of pop, indie, and romantic vocals. He began recording catchy pop/hip-hop tunes in his parent's basement. After saving money and receiving some success online, he moved to Los Angeles to pursue his career in music. After gaining millions of streams with his singles such as "Ghost Stories" (2015), "California" (2017), and "I Jusswon" (2018), Russo further stamped his mark by joining forces on tour with G-Eazy, who he would later collaborate with on their hit 'Rewind'. Anthony also went on to tour with Chelsea Cutler in 2019.
2020 saw the release of his EP 
"Dear Me"
 and singles like 
"Nobody To Love"
. In 2021, Anthony is in the process of rolling out his next project. With his ever-evolving sound and wide range of talents, Russo continues to explore free subject matter in his lyrics, taking his listeners along the journey of self-discovery.