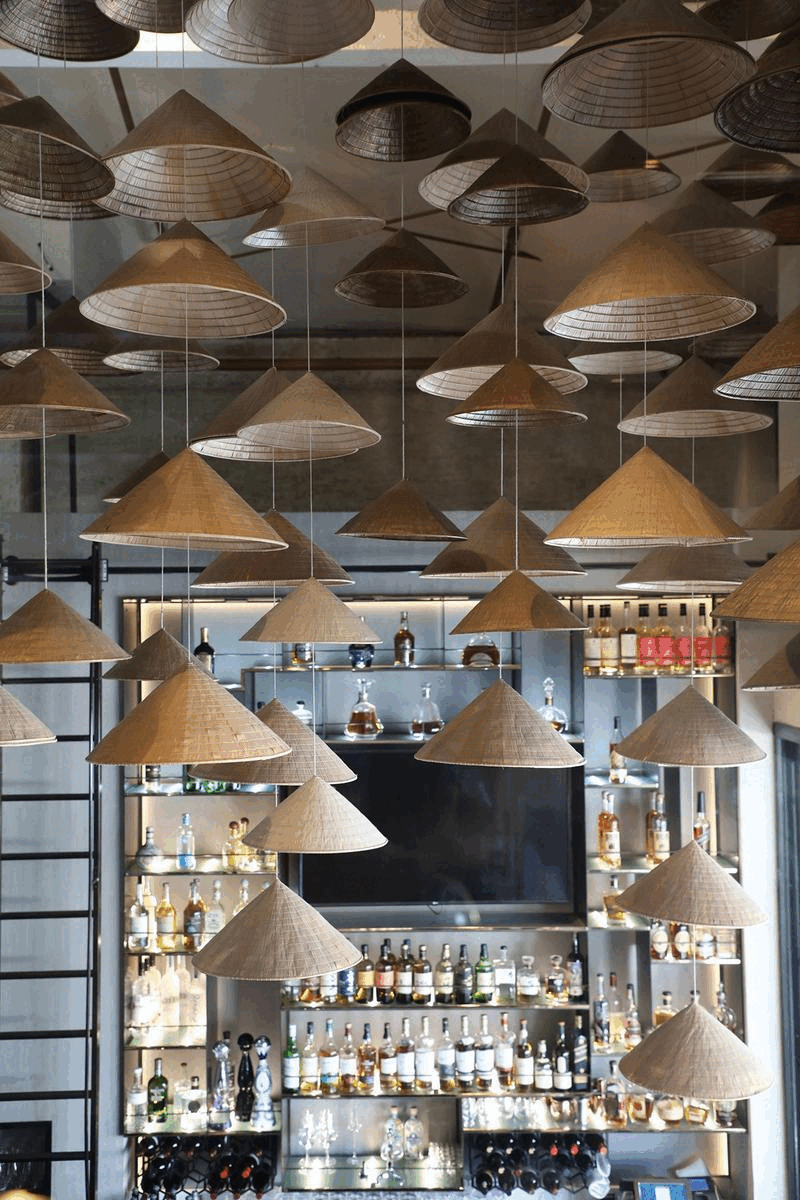 The New ANNA MAY BAR (at) The Crustacean Beverly Hills
What better way to celebrate and honor pioneering Asian women by showcasing growth and expansion. Recently The Crustacean Beverly Hills celebrated legendary Asian American actress and fashion icon Anna May Wong by unveiling the new Anna May Bar. VULKAN Magazine was invited to experience the new menu curated by Anna May herself and indulge in the east meets west ambience.
About Anna May Wong

When you meet Anna May in real life, all you could remember is her bright smile and her emulating aura. Underneath all that is someone who created a legacy in Hollywood with pioneering roles on the silver screen. Her bold fashion sense is highly commemorated till today. Being the first Asian- American women to get on the Hollywood Walk of Fame star, Anna May laid the ground foundation to lead the Asian community to a positive representation and more Multi dimensional roles.  Anna May Wong is one the co-founder of House of An a leading hospitality group ran by four generations of women from the An Family. She was later awarded by the Smithsonian Asian Pacific Center with the Pioneer Award in Culinary Arts
THE MENU
Asian fusion meets Old Hollywood glamor , The Anna May Bar overlooking Bedford Drive has an eccentric vibe bringing the Crustacean classics to a fashionable serving.
"Anna May Bar is like Crustacean's flirty younger sister who stays out a little later and will never turn down a fine caviar and champagne pairing." said Elizabeth An, CEO of House of An, Crustacean's umbrella hospitality group.
The menu includes An's Famous Garlic Noodles and Tuna Cigars with brand new smaller bites like Salmon Sashimi, Crab Toast, Crab Legs and Steamed Vegan Dumplings. The word "drama" is put to shame when it comes to the presentation of the cocktails at the Anna May bar with a promising  play to our taste buds with exotic asian ingredients. The star of the cocktail menu is of course, "The Anna May." It consists of Dos Hombres Mezcal, Aperol, Beychaud Bitters and Champagne Yuzu Foam. Another new cocktail being introduced at the Anna May Bar is the "Midnight Caller," made of Song Cai Vietnamese Gin, Sake, Butterfly Tea, and Lavender bitters. 
Our personal favorites were the garlic noodles which might look simple but the complexity of perfecting it was mouth-watering along with vegan calamaris which is a dream to all vegetarians and vegans who would like to have a taste of the ocean and could finally dive in. Pairing the dishes with "THE ANNA MAY" cocktail took the whole experience to the reminiscence of old Hollywood . If you are big dessert person, We will personally recommend the "Warm beignets" paired with "The Road to Dishonour." 
THE FUTURE IS NOW 
Since the re-opening of the Crustacean Beverly Hills , It has been backed by Angelenos and is the go to spot for many famous faces since 1995. As times changes The Crustacean Beverly Hills has evolved and ready to cater the next generation of Crustacean diners, creating both an experience for the eyes and the taste buds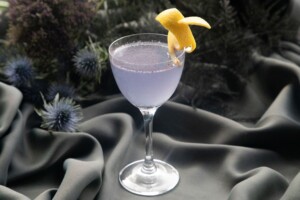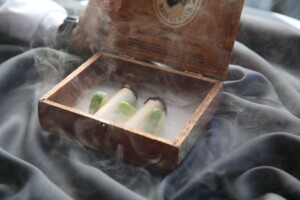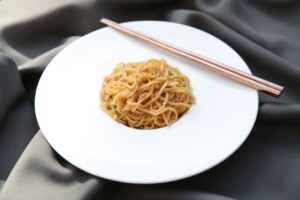 Photo Courtesy : Crustacean Beverly Hills