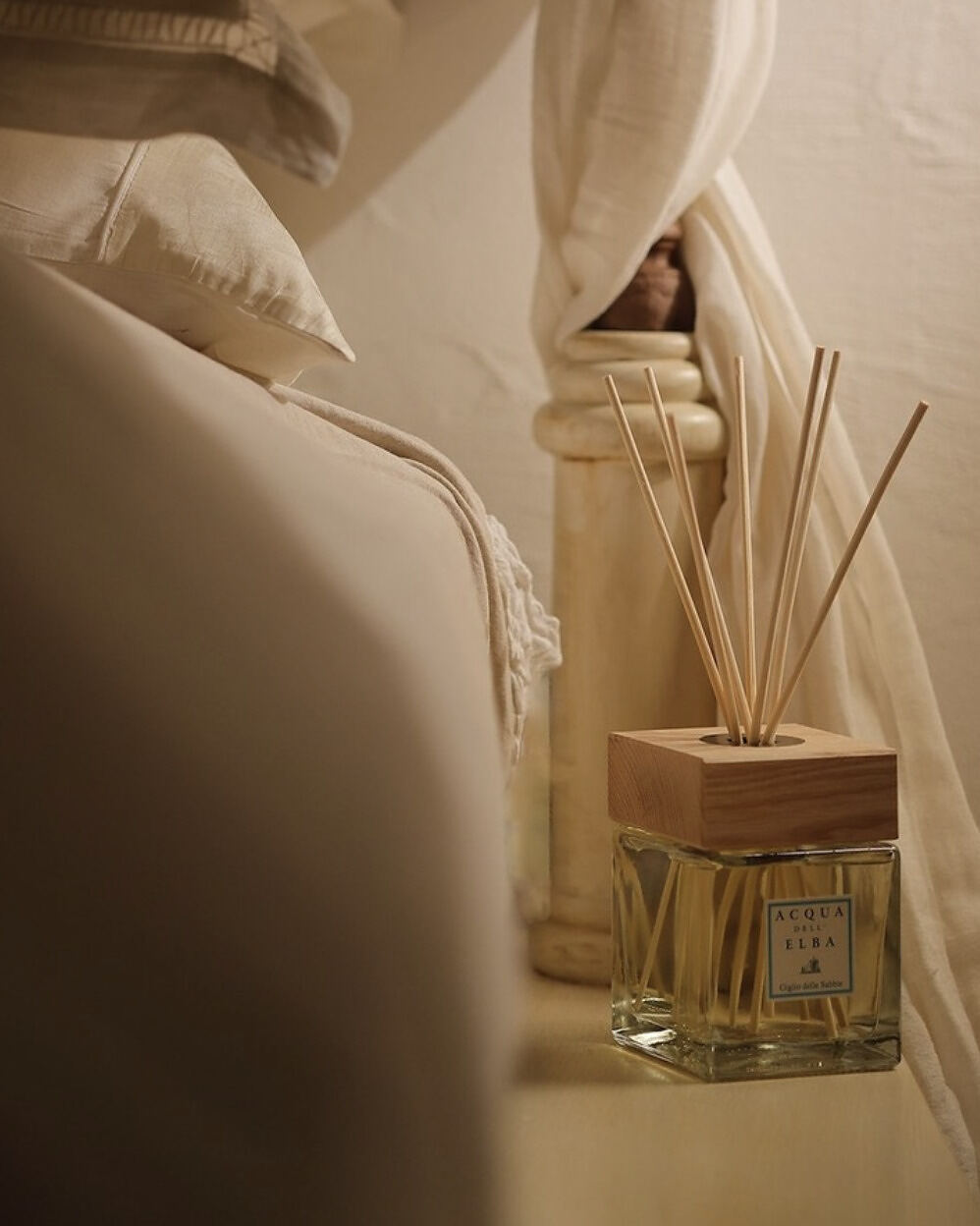 Our favorite is the Casa Dei Mandarini line. 
"This sits on a sunny cliff top surrounded by sweet-smelling mandarin trees and overlooks the surrounding fields that gently lead down to the sea.
Their perfume is rich and balanced and it fills the valley, spreading over the olive groves, the vineyards and the neighboring houses.
The winter fruit gives us back the heat of the summer with the elegance and simplicity of a timeless perfume."
This sparkling harmony is created with the essential oils of mandarin, cistus, helichrysum, jasmine and olive wood.
www.AquaDellElba.us
Artisan Fragrances Inspired By the Sea and Islands of Tuscany. Finished By Hand in the Ancient Coastal Hamlet of Marciana Marina on Isola d'Elba.
The unmistakable hint of sand daffodil from the GIGLIO DELLE SABBIE home diffuser creates a flowery, relaxing atmosphere for your favourite nighttime rituals