A flawless brow says it all. And Reema Khan, queen of brows, has brought her timeless beauty secrets to the heart of Hollywood and started a mini-revolution in the world of brow and beauty products.
Reema, world-renowned brow artist, using centuries-old techniques from her South Asia homeland knows the power of the brow in the modern world.
With 20 years of experience and 75 brow salons across the US, Reema has created a stunning collection of the most fool-proof, game-changing brow & beauty products in the industry! #1 in DIY Brows!
"Eyes may be the windows to the soul, but it's your brows that tell the world what you're really thinking." And Reema lives to create the products that empower women to tell their story.
One of the fastest-growing beauty lines, Brow Bar by Reema has sold millions of her one-of-a-kind brow products. During the pandemic, Reema made it her mission to help her more timid clients learn how to take their brow shaping into "their own hands" – creating a great go-to library of online brow tutorials. Her signature Brow Bar by Reema DIY BROW KIT COLLECTION has become a leader in the DIY beauty revolution!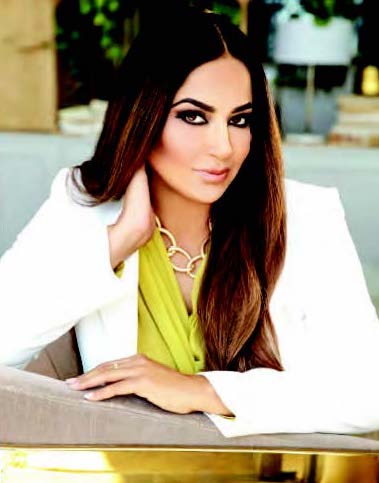 "Brow jobs shouldn't be intimidating. I'd like everyone to learn to be their own arch queen."
Female founder, woman of color, champion for all women, and always inspired to pay it forward, Reemachallenged and changed state employment laws on behalf of her technicians in the specialized field of threading.
Brow Bar by Reema's become a celebrity favorite at the Daytime Emmys and featured on GMA, The Today Show,The Talk, The Real, The Doctors, and The Kelly Clarkson Show.
Vegan, Paraben-Free, never cruel and always glam. "At Brow Bar by Reema, we love originality  in beauty, design, and thought.  Each  of  our  products  is created  to  break-the-mold  and  to  celebrate and inspire the most expressive and true you." -Reema Khan, CEO of Brow Bar by Reema.
BROW BAR BY REEMA:YOUR NEW SECRET WEAPON TO FLAWLESS BROWS!
MORE ON BROW BAR BY REEMA: partners-Brow-Bar-Reema-brand-offers-free-bottles-hand-sanitizer.html
REEMA LINK TO BIO HERE:   https://browbarbyreema.com/about
MORE ON REEMA
Women go to great pains for a perfect brow –  brushing, plucking, waxing, trimming, cutting and shaping through blood sweat and tears. All small tortures that can irritate, damage and ruin women's natural beauty.
Threading – the oldest and most natural art handed down through generations of Indian cultures, is the gentlest of all.
Reema Khan fell in love with the gentle art of threading alongside her mother and aunties in Hyderbadad, India when she was a teen. When her IT employer went bust in 2001 she turned back to her first love and true talent –Threading. "I took a job in a salon for a year," says Reema. During that time she studied and got her cosmeticians license. She maxed out her credit cards and borrowed $30,000.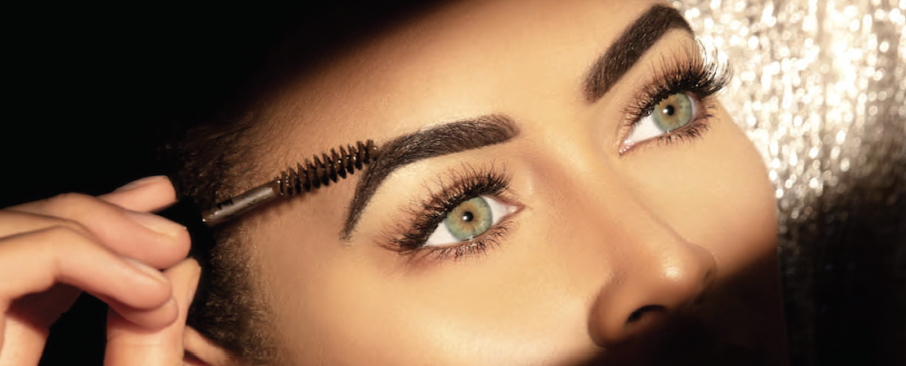 She was all in. And a well-deserved miracle happened.
"The threading word spread quickly, " Reema says "I paid off the loans in two months."
By 2018. Reema's brow threading enterprise had expanded to a chain of seventy-five Shapes Brow Bars with 550 employees. She now has one million regular customers. Eight spas. A full range of beauty products, selling more than 2 million units year. Reema also built and now leads a community of women helping women.
As a woman-owned and operated business, Brow Bar by Reema is a great supporter of all women and has trained and employed thousands of female beauty technicians. She even fought and changed rigid state laws and red tape for her employees to earn the right to work in her salons as specifically trained beauty technicians in the art of threading.
In order to bring awareness to and fund-raise for survivors of domestic violence, Reema Khan set a world record. She threaded 53 pairs of eyebrows in one hour May 21, 2016, beating the old record in the first 12 minutes, replacing it in the Guinness book of world records.
Today, Reema's philanthropy is a daily commitment with her "Everyone is BeYOUtiful: Women EmpowermentInitiative" donating up to 10 percent of all Brow Bar by Reema net sales to support local and worldwide organizations to assist survivors of domestic and emotional violence and those who just need help feeling and looking their best!